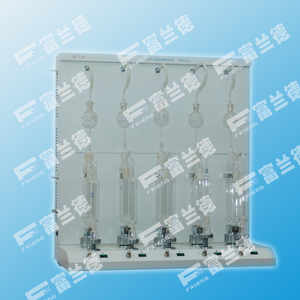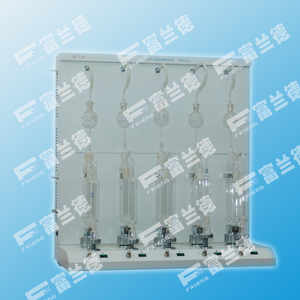 Sulfur content analyzer (lamp methods)
Corporation/Limited Liability Company
Chinese Supplier

Free Member
Product Details
Company Profile
Scope of application
Sulfur Content Analyzer(Lamp Method) is designed and made as per the National Standard of People' Republic of China GB/T380 "Test Methods for Sulfur Content of Petroleum Products (Lamp Methods)". It is suitable to determine the sulfur content of light petroleum products (gasoline, and kerosene, etc) whose vapor pressure is not more than 600 mmHg as per the GB/T380 standard.
Function characteristics
1, glass instrument to facilitate loading and unloading.
2、Burning lamp can be adjusted up and down as needed.
3、Each gas line gas flow rate can be adjusted independently.
4 、suction The sample gas after combustion, while stirring The test solution
Technical parameters
1 Model:FDR-3101 Petroleum Products Sulfur Content Tester (Lamp Method )
2 Power supply: AC 220 V ± 10%, 50 Hz
3 Quantity of the sample: take five groups independently, can do test for 4 each group independently
5 Electromagnet pump:7 independent groups
6 Vacuum magnetism adjustment: stepless regulation by a potentiometer
7 Lamp adjustment: it can be adjusted up and downs. The adjustment range should not less than 15 mm;
8 Materials: the workbench and test tube holder are made of stainless steel
9 Test tube holder: Each holder can be adjusted independently. Its adjustment range is not less than 20 mm
please leave your contact details when send inquiry!
Send your message to this member
Specialized Industries
Centrifuge Tube

Table-Top High-Speed Refrigerated Centrifuge (TGL-18M/ TGL-16M)

Projection Screen (XT-50)

Bare Handed Microtome

Centrifuge Tube

Erlenmeyer Flask