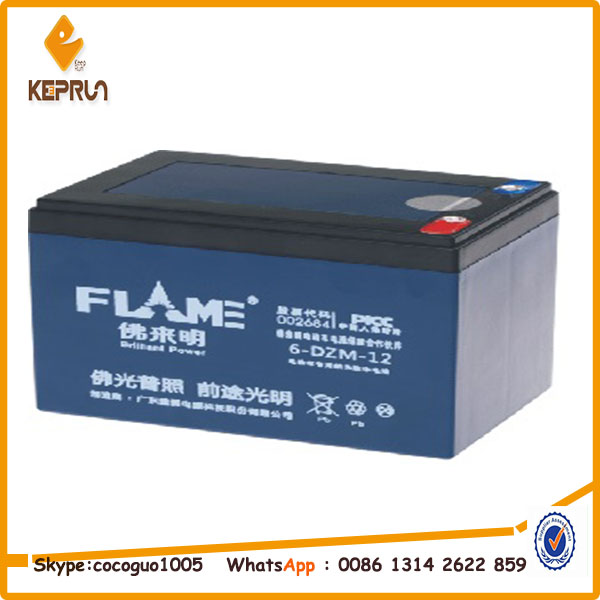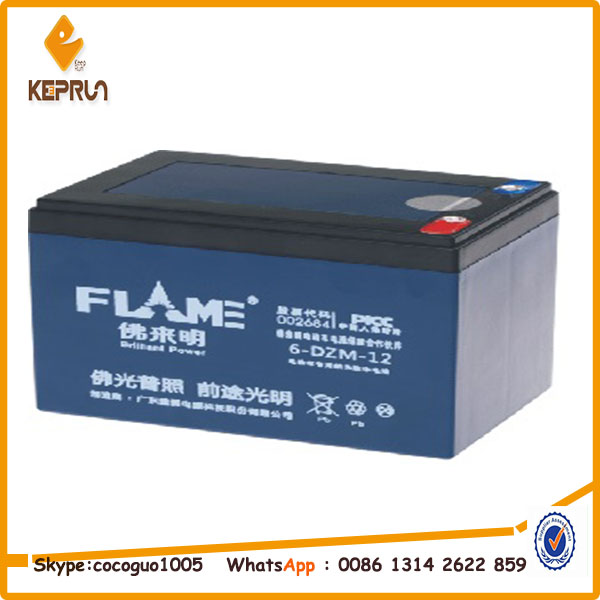 12V12Ah electric scooter battery 6-DZM-12
Corporation/Limited Liability Company
Chinese Supplier

Free Member
Product Details
Company Profile
12V12Ah electric scooter battery 6-DZM-12

1.Primary Use
GMEV series battery is applicable to all types of electric vehicles, electric tricyles, golf carts,sightseeing cars and
other electric road vehicles as power storage battery pack.

2. Product Feature

2.1.The grid of GMEV batteries are made from 100% recyclable Pb-Ca multi-component high tin alloy, excluding cadmium and other toxic metals.
2.2.With advanced structure and unique NanoGel technology,the GMEV batteries are endowed to have high capacity , excellent charge acceptance,
low self-discharge , high anti-vibrate ability and gravimetric energy
2.3.Free of acid leaking ,less fluid loss and longer life during use.
2.4.The new type deepen-thread terminal of GMEV battery is made from copper core, which makes the connections firm and durable.

3.Specification of 12V 12AH lead acid battery for e-scooter
Battery Type
6-DZM-12
Norminal Voltage
12 V
Weight
4.4kg
±0.15kg
Dimension(L*W*H)
151*99*98 mm
Capacity (25℃)
12.08Ah
Capacity @ different temperatures(2Hr)
40℃
102%
25℃
100%
0℃
90%
﹣15℃
80%
Capacity @different shelf-life(25℃)
three months
95%
six months
90%
nine months
80%
Max. breaking current
100A (5S)
Send your message to this member
Specialized Industries
Electric Bicycle/ City Electric Bike (DEB-006)

Electric Bike & Parts

Electric Bike & Parts

Electric Bike & Parts

Electric Bike & Parts

Electric Bicycle