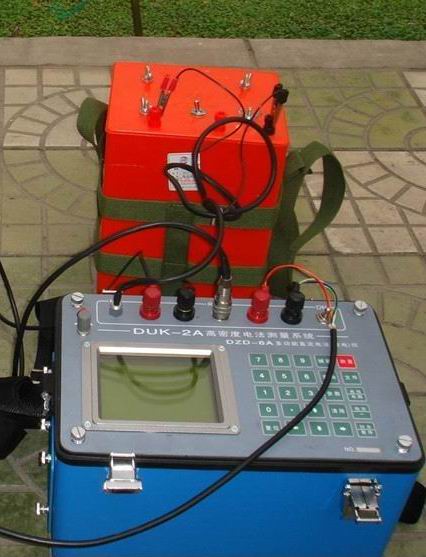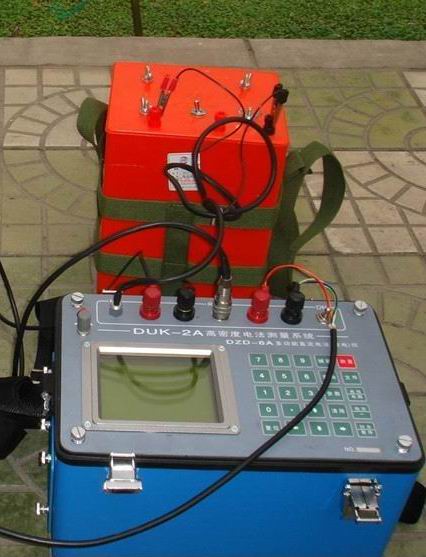 DZD-6A Underground Water detection, Water detection Device and Water Detection Equipment
Chinese Supplier

Free Member
Product Details
Company Profile
DZD-6A Muti-function DC Resistivity & IP Instruments
Main Characteristic:
1. By utilizing relevantparameters of apparent resistivity and induced plorization method, the instrument is widely used in many aspects including metal and non-metal mineral resources exploration, energy exploration, city geophysical exploration, railway and bridge engineering exploration, etc.
2. Multiple functions in one Machine: not only can be used alone, but also support various functional extensions;
3. High Density Measurement system: connect DUK-2A multichannel electrode converter(60 channels or 120 channels);
4. Medium power DC IP Measurement system: connect DJS-9 direct current IP receiver.
Technical Index &Parameter:
| | |
| --- | --- |
| Model & Name: | DZD-6A Multi-Function DC Resistivity & IP Instruments |
| Max. Power Supply Voltage: | 900V |
| Max. Power Supply Current: | 5A |
| Voltage Measuring Range: | ±6000mV |
| Voltage Measuring Accuracy: | (Vp>10mV) ±5%, ±1 digit; (Vp<10mV) ±1%, ±1 digit |
| Current Measuring Range: | 0.1mA~3000mA |
| Current Measuring Accuracy: | Ip>10mA) ±5%, ±1 digit; (Ip<10mA) ±1%, ± digit |
| Interference Suppression on 50Hz Power Frequency | Better than 80dB |
| SP Compensation Range: | -1000mV~+1000mV |
| Instrument Input Impedance: | ≥50MΩ |
| Operating Temperature: | -10°C~50°C, 95%Rh |
| Machine Size: | 305×200×202mm |
Send your message to this member
From*

toVivienne
Message*
Specialized Industries
Aluminum Tripod: Heavy-Duty (GF-JJ08B1-GN)

Borehole Image Logging System

Prism Pole (PP)

Prism Pole (PP)

Tilting Surveying Umbrella (TSU-1800)

Geographic Surveying Instrument