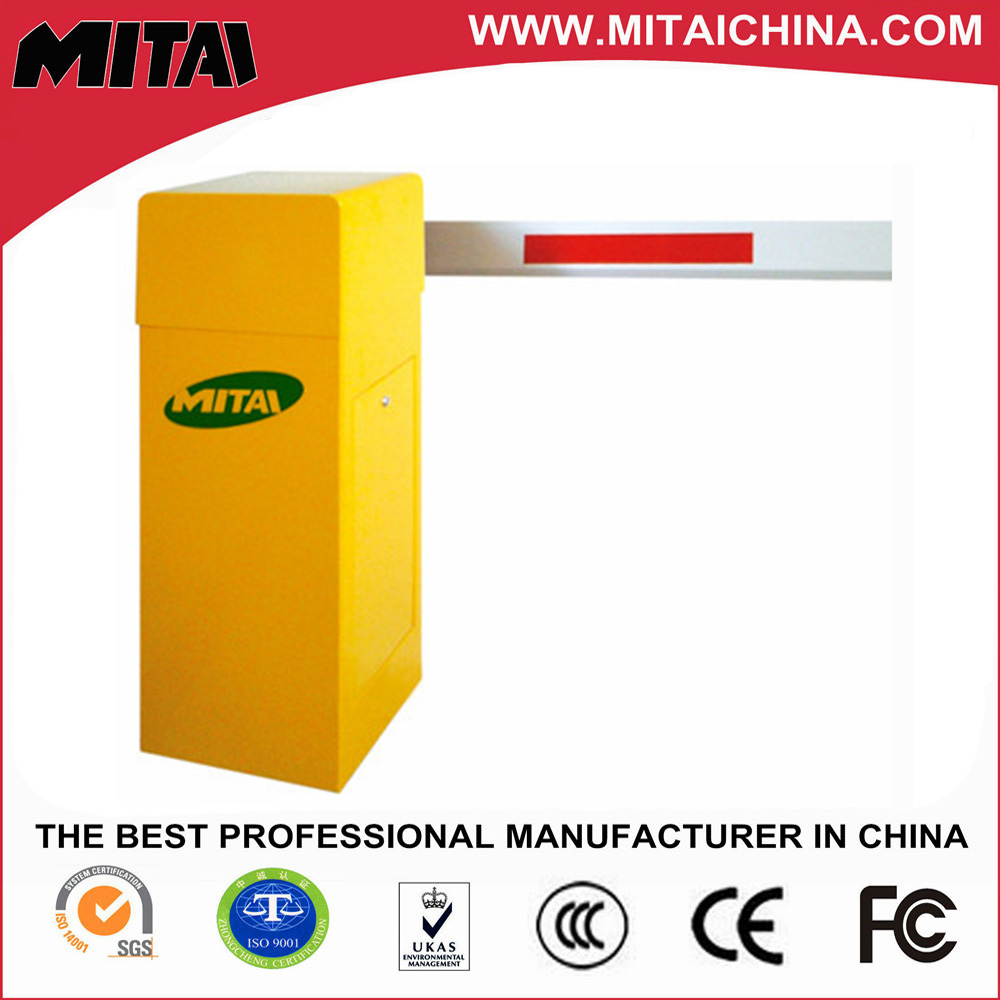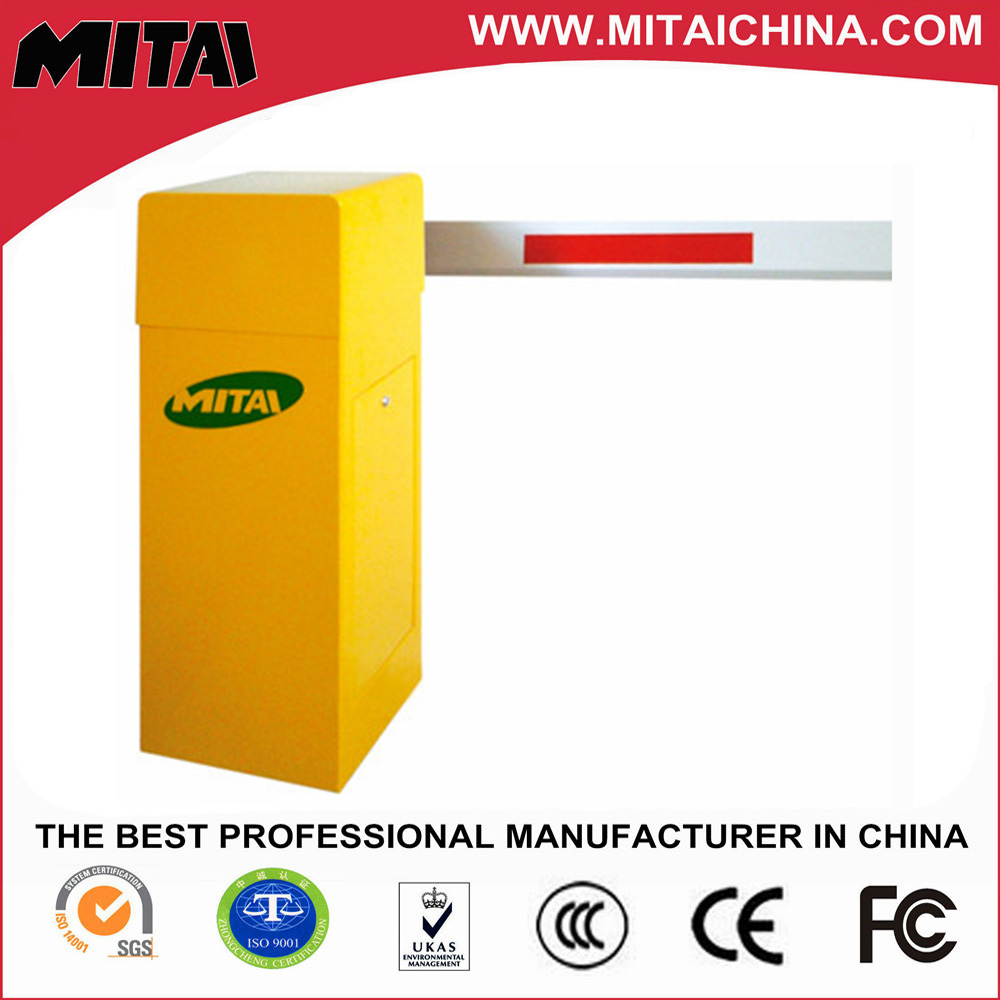 500W Remote Control Car Parking Automatic Parking Gate Barrier For Airport / Hotel
Chinese Supplier

Free Member
Product Details
Company Profile
Barrier Gate MITAI-DZ010 Series
Main Features
1. Max. Length of boom: 6m
2. Motor power: 500W
3. Time for up/down: 1.5S(very fast)
4. Color is optional
Technical Parameters
Power supply

AC230V±15%

Frequency

50HZ (60Hz optional)

Motor power

500W

Time for up/down

1.5S(very fast)

Remote-controlled distance

≤15m

Environment temperature

-40°C~+80°C

Protection class

IP44

Dimension

355*313*1035mm

Weight

75KG

Lever length for choice

straight lever ≤ 5m (straight lever: 2 meter is the best)

Accessories

A barrier gate without arm

an UHF reader

an access control panel

10pcs PVC UHF cards
Product Descriptions
1. Adjustable high-speed, stable, safe, simple and beautiful.
2. Widely used for parking lots, traffic or toll system, especially for the ETC non-stop charging system.
3. Torque gear motor is used, keep the barrier stable when the motor operating in a low speed.
4. Vehicle Anti-crush function: the boom will rise (a horizontal angle above 15°) automatically when a car enters the loop detecting area, in order to avoid car was crushed.
5. Anti-collision function: there is a rotator used between the boom and axis. The boom will Brake/rotate away when the car hit the barrier, the barrier will stand still without damage.
6. When electricity is cut off, be capable of automatically unlocking; be able to manual lifting lever after blackout.
7. All the process is soft without any noise and shaking.
8. This barrier gate has many input terminals for photocell, Airwave switch, loop detector, back-up battery (for AC or DC Motor), toll gate system and output terminals for lamp.
Send your message to this member
From*

toLarissa Deng
Message*
Specialized Industries
The SR can suction a top gas leak detector

Lee on parking parking lock series-BLA-D3

Welding Goggles-GH4B

Motorcycle Helmets OP01

Safety Belts - BT001

SLH-A-2