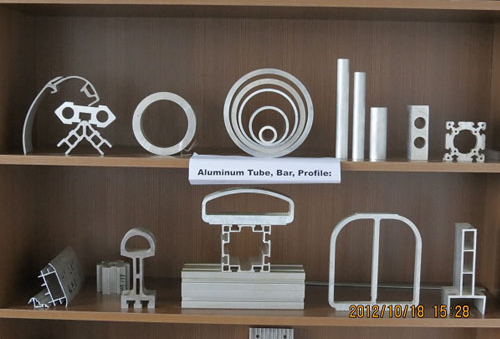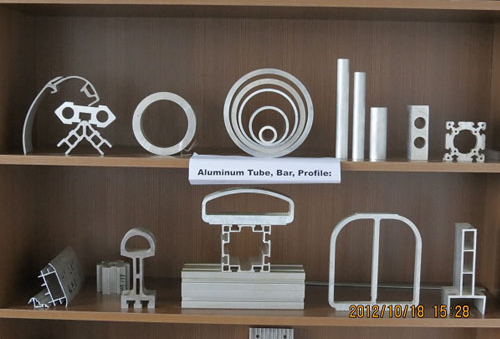 Corporation/Limited Liability Company
Chinese Supplier

Free Member
Product Details
Company Profile
Our company supply 1xxx, 2xxx, 3xxx, 4xxx, 5xxx, 6xxx, 7xxx aluminum profile, mainly in the following purposes:
1, aluminum profile for building trades
Architectural aluminum mainly include aluminum alloy windows and doors and aluminum curtain walls;
2, aluminum radiator
Mainly used in various types of power electronic device cooling, LED lighting heat, and cooling computers and other digital products.
3, industrial aluminum
Industrial aluminum usually used for industrial production, such as automated machinery and equipment, skeleton and customer according to their requirement to customized mold machinery and equipment, such as assembly line conveyor, hoist, dispenser, testing equipment, shelves, etc., electronics and machinery industry dust free room.
4, aluminum auto parts
Mainly used in automotive components, connectors..
5, aluminum furniture
Mainly used for furniture frames, tables, chairs and so on.
6, Solar photovoltaic aluminum profile
Including: Solar aluminum frame, solar photovoltaic bracket, solar photovoltaic tile fasteners and so on.
7, aluminum profile for rail vehicle structure and mainly used for rail vehicle manufacture.
Aluminum alloy with light weight, good formability, high strength, corrosion-resistant, recyclable, etc., in recent years, alloy aluminum are more widely used in the field of rail vehicles .
8, mounting aluminum profile: made into aluminum frame, mounting exhibitions, decorative painting.
9, medical equipment Aluminum: mainly used to produce stretcher frames, medical equipment, medical bed.
Send your message to this member
From*

toMr. Burt
Message*
Specialized Industries
Supply The Alloy Steel Product

Satellite Balls (HH-07)

Alloy

Fine indium pounds

Tungsten Rod

Aluminium Foil For Food Packing