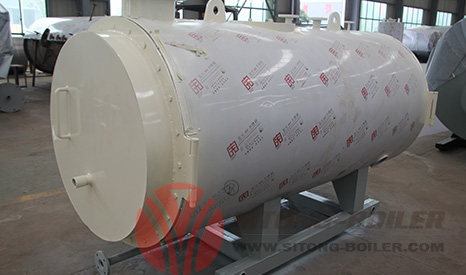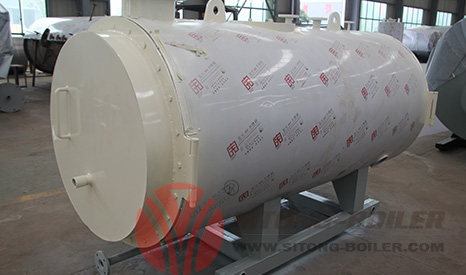 Low Cost Oil Fired Steam Boiler for Sale
FOB Price:

1 6900.00-0.00

Supply Ability:

30 per Month

Payment Terms:

L/C,T/T
Corporation/Limited Liability Company
Chinese Supplier

Free Member
Product Details
Company Profile
Introduction to Low Cost Oil Fired Steam Boiler for Sale:
Oil Fired Steam Boiler for Sale adopts tried and tested three-pass and wet-back structure, more safe and reliable, reducing the maintenance and repair cost. Big furnace room design: Increase furnace radiant heating area, decrease the boiler size, reduce the emission of the NOx.
Unique Advantages of Low Cost Oil Fired Steam Boiler for Sale:
1. Applicable fuel: disel oil,light oil,heavy oil
2. Large diameter corrugated furnace: Combustion chamber is composed by large diameter full corrugation furnace, big combustion space.
3. High steam quality: Large steam space volume and enough height of the net distance between steam water interface and steam outlet.
4. Advanced automatic control: Boiler controller use Siemens/Delixi electrical element, reliable property.
5. Boiler controller system can run for a long time under high temperature and high humidity condition

6. Multi-level sealing for flue gas chamber: Flue gas leakage is minuscule.
Technical parameters:
Model

WNS1-0.7/1.0

-Y(Q)

WNS1.5-1.0/1.25

-Y(Q)

WNS2-1.0/1.25

-Y(Q)

WNS3-1.0/1.25-Y(Q)

WNS4-1.0/1.25-Y(Q)

WNS5-1.0/1.25-Y(Q)

WNS6-1.25/1.6-Y(Q)

WNS8-1.25/1.6-Y(Q)

WNS10-1.25/1.6-Y(Q)

WNS15-1.25/1.6-Y(Q)

WNS20-1.25/1.6-Y(Q)

Rated evaporation capacity(t/h)

1

1.5

2

3

4

5

6

8

10

15

20

Rated steam pressure(Mpa)

0.7/1.0

1.0/1.25

1.0/1.25

1.0/1.25

1.0/1.25

1.0/1.25

1.25/1.6

1.25/1.6

1.25/1.6

1.25/1.6

1.25/1.6

Rated steam temperature

(°C)

170/184

184/194

184/194

184/194

184/194

184/194

194/204

194/204

194/204

194/204

194/204

Water supply temperature( °C)

20

20

20

20

20

20

20

20

20

20

20

Heating area(m²)

25

36

60

77

113

127

181

190

232

346

467

Thermal efficiency(%)

90

90

90.2

90.5

91

91.3

91.3

91.6

91.6

91.8

92

Fuel available

Light oil Heavy oil Natural gas

Motor power(KW)

3.6

4.8

7

10

13

16

19

29

33

60

90

Light oil consumption(kg/h)

66.5

99

133

196

266

332

399

532

660

997

1204

Natural gas consumption

(Nm³/h )

75

112

150

225

300

375

450

600

750

1125

1418

weight(t)

4

4.5

8

9

13

14.3

19

22.6

25.5

34

45

size:L*W*H (m)

3.6*2.0

*2.0

3.8*2.0

*2.0

4.8*2.5

*2.46

5.3*2.5

*2.5

5.8*2.85*2.8

6.3*2.9

*2.8

7.25*3.1*3.15

7.45*3.26*3.2

8.7*3.26*3.2

8.7*3.7

*3.5

10*3.6

*4.0
more information: http://thermaloilboilerchina.com/wns-horizontal-fuel-oil-steam-boiler/?from=B2B
Send your message to this member
From*

tobluerain
Message*
Specialized Industries
Special manufacturer for kinds of furnace

Sonic Soot Blower System for Power Plant

Boiler & Furnace

Gas Burner (DLT100T)

Boiler & Furnace

Shengren SRQ Acoustic Horns Acoustic Cleaning China Supplier