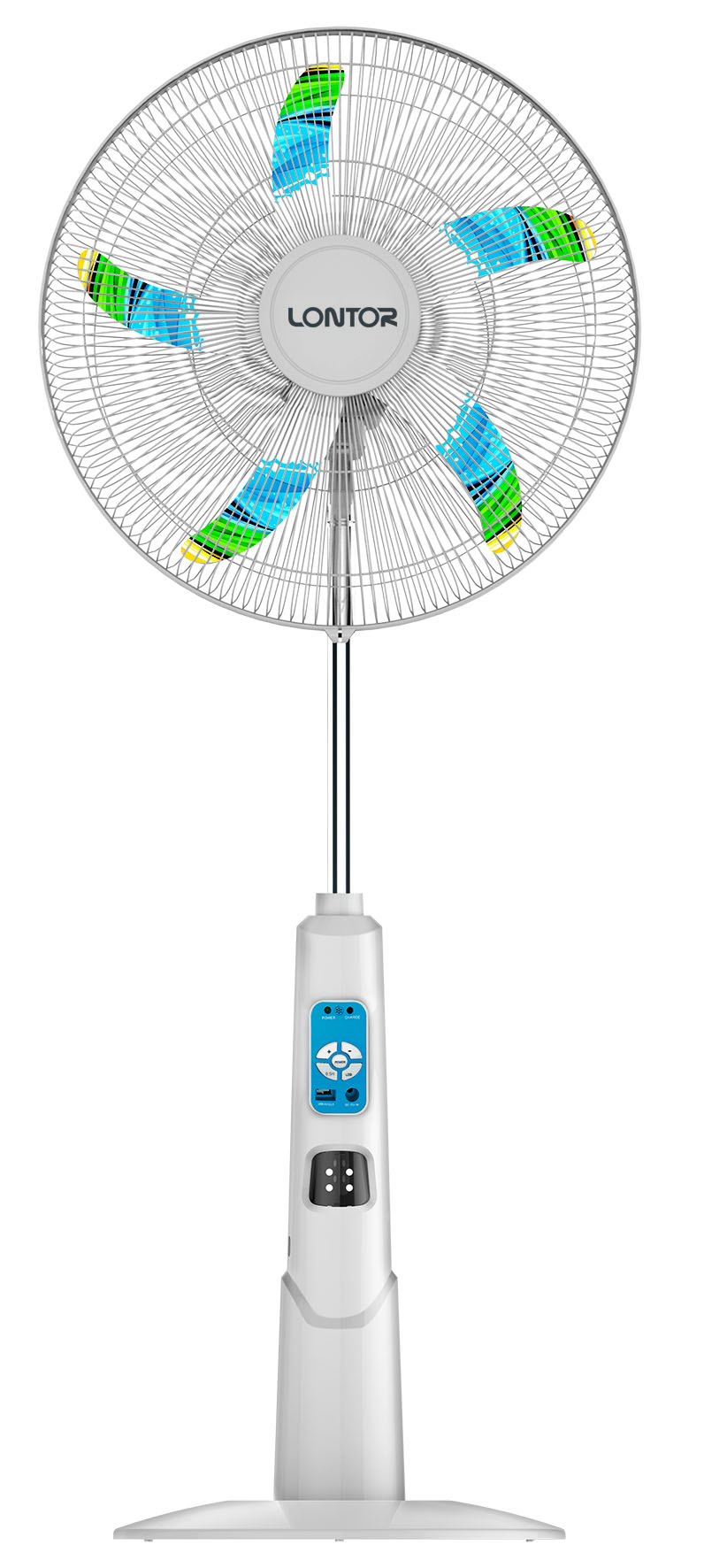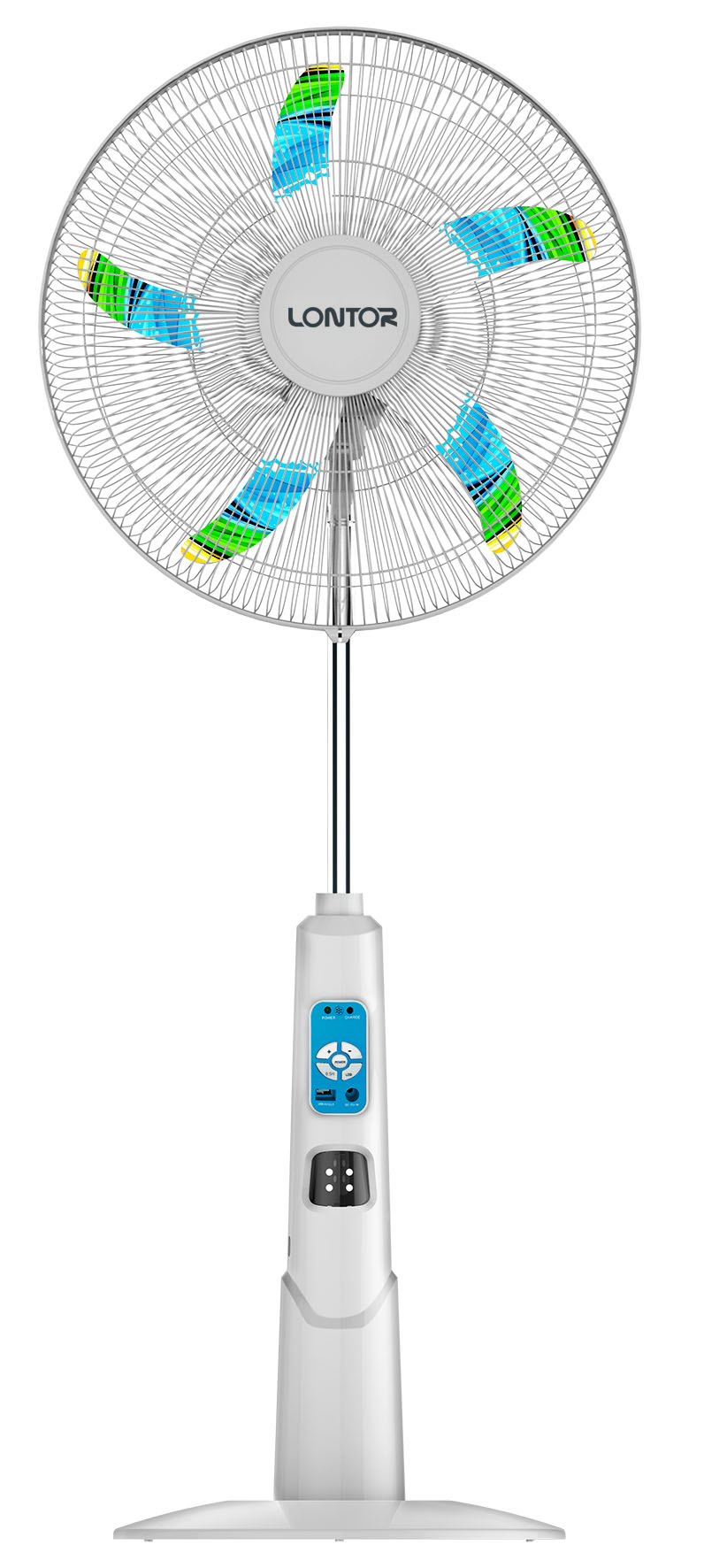 Rechargeable Standing Fan-CTL-CF034R-18
0
Chinese Supplier

CCCME Member
Product Details
Company Profile
Specifications
1. Voltage:AC110-230V 50/60Hz
2. Battery:12V4.8Ahrechargeable battery
3. LED lights:4SMDs
4. Fan:12speeds setting
5. Duration: Approx.45hours with 4SMDsforstrong light;
60 hours with 4 SMDs for dim light;
4 hours for fan in the highest speed;
30 hours for fan in the lowest speed.
6. With overcharge resistant function
7. With a remote control
8. Timer:0.5 hours (the working fan will be off automatically after half an hour.)
9. USB socket: With USB output port for charging mobile phone.
10. DC socket: The fan can be connected to 12V DC power supply devices or charged by 15V adaptor or 15V solar panel.
11. Size of the fan:18 inches
Cautions
1. When charged by 15V adaptor or 15V solar panel, it's prohibited to operate the fan.
2. If not being used, please turn off the fan for saving power.
3. Children should be under supervision when using this fan.
4. To avoid electric shock, do not take the fanapart without the help of qualified person.
5. Please charge the product after use. If not being used for a long time, it should be charged at least 8 hours every 3 months to maintain the battery life.
6. The best temperature for using or charging the product is between 32°F and 104°F.
7. Clean the product with damp cloth if necessary.
Send your message to this member