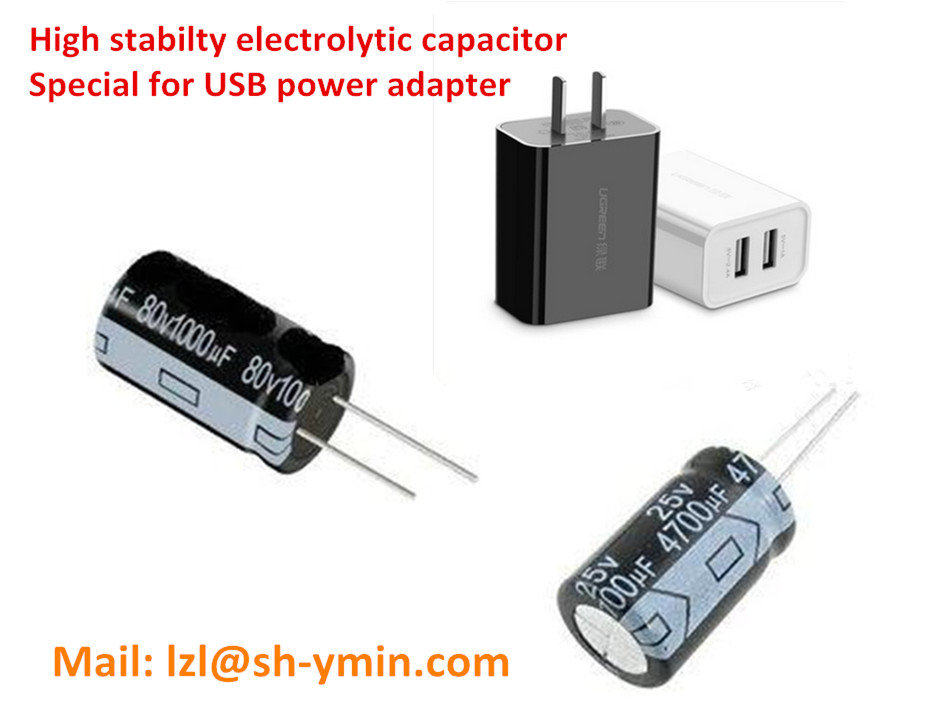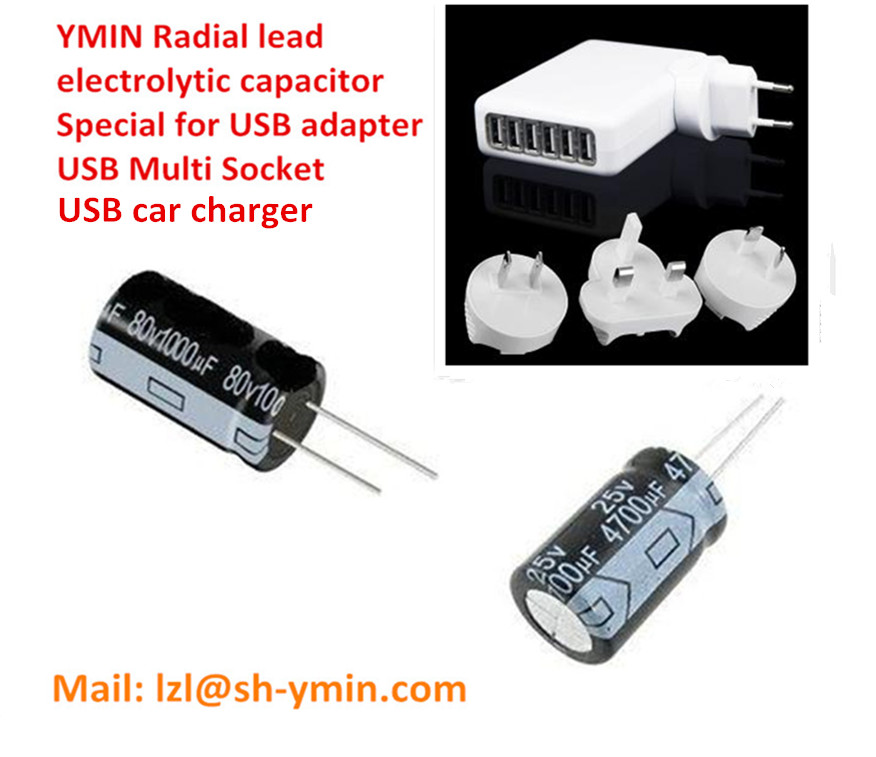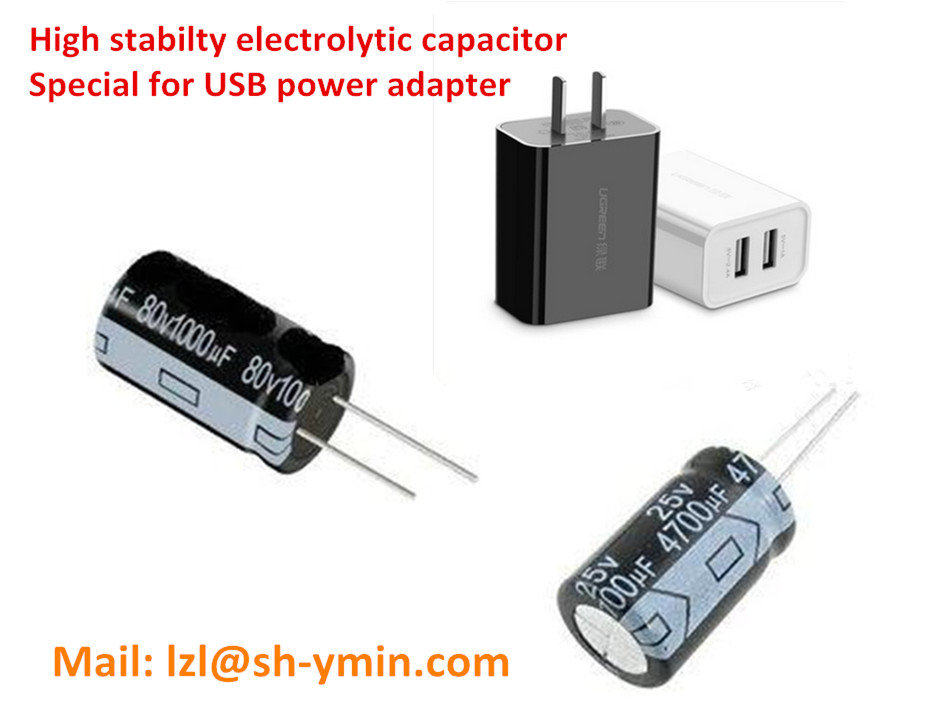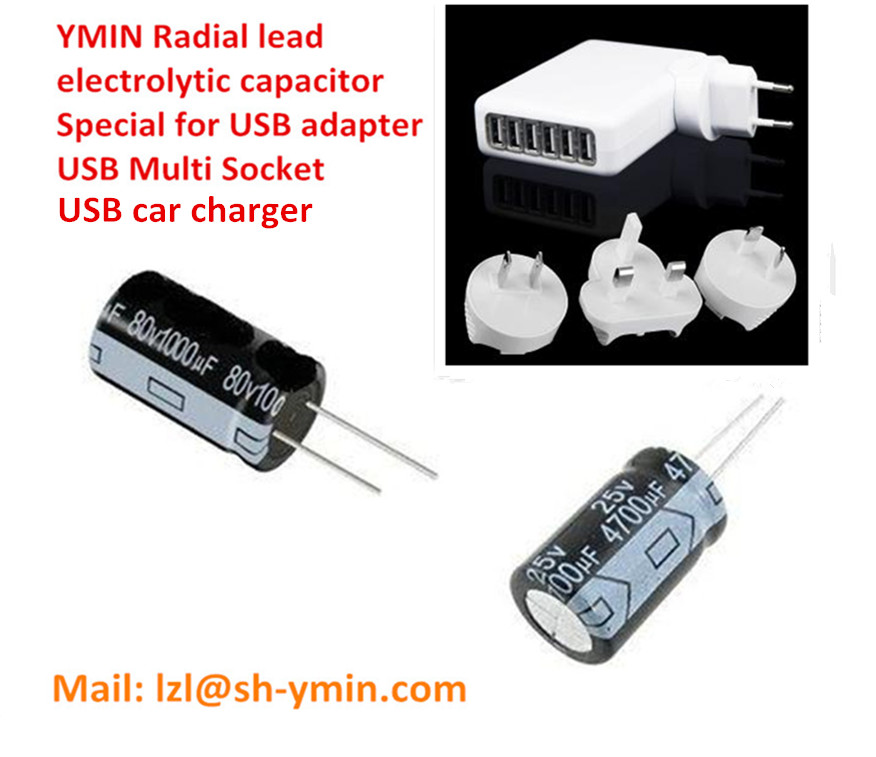 GP series radial lead aluminum electrolytic capacitor special for portable dual USB charger
FOB Price: Get Latest Price
Supply Ability:

180000000 Case/Cases per Month

Payment Terms:

L/C,T/T,Western Union
Individual(Sole proprietorship)
Chinese Supplier

Free Member
Product Details
Company Profile
Universal GP Series radial lead aluminum electrolytic capacitor USB cell phone chargers, USB car mobile charger, multi USB sockets, USB adapters, high advanced power supply etc.

Features: 105°C 4000-6000 hours
Capacitance Range: 0.47uf-10000uf
Voltage range: 10V-120V.DC,160-500V.DC
Temperature Range: -55°C to 105°C,-40°C to 105°C
Leakage current: 10~100WV, Less than or equal to 0.01CV; 160~500WV, Less than or equal to 0.02CV+10(uA);
ROHS compliant
Different sizes like DxL(mm) 8x9,8x16,8x20,10x12.5,16x25,18x31.5 and many others are available.
We'd like to launch more radial products special for USB power supply, so just stay tuned.
Most Advantage:
The life of ymin capacitor is almost the same with Rubycon capacitor at normal temperature, ymin specification change is much smaller and more reliable at super high temperature;
We solve the major problems of not enough uniformity,not high reliability and not good safety than happens in Chinese capacitors companies.

Main Customer:
GE,TCP,OSRAM, PHILIPS,PANASONIC,
NVC,CITIZEN,TOSHIBA,NTL,DIXON etc
Miss Vickie Lee
Shanghai Yongming Electronic Co.,Ltd.
No.258 Guangcun Rd,Yangwang Industrial Park, Fengxian District, Shanghai, 201406,China
Cell:+86-18301883489 Skype:vickielee027@hotmail.com WeChat:vickie-luck
Email: lzl@sh-ymin.com Website:
Google+:
Progress---little by little and day by day!
Send your message to this member
From*

toVickie Lee
Message*
Specialized Industries
Run Capacitor (CBB65)

Condensator washing machine electronis capacitor for car electronis capacitor for car

Ultra capacitor 2.7V 10F

250v ac motor capacitor for refrigerator

Air conditioner capacitor

Axial Color Multilayer Ceramic Capacitor (TMCC06)