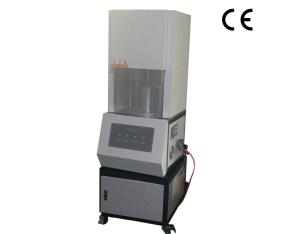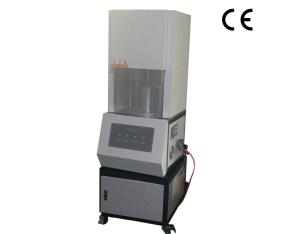 RT-102 Mooney Viscometer
Product Details

Company Profile
Equipment summary: RT-102 Mooney Viscometer viscosity for rubber vulcanization index determination. Sample in a certain temperature and pressure, the rotor to a certain degree of rotation torque on the sample to a certain degree of shear stress, measure out the rubber anti-shear torque. Is reclaimed rubber, rubber, wire and cable industry indispensable instrument.
Meet the standards:
Line GB/T1232 "unvulcanized rubber Mooney Viscosity", GB / T 1233 "Rubber, Determination of characteristics of the initial curing Mooney Viscometer" and ISO289, ISO667 ,ASTM D1646 and other standards.
Applicable industry:
Applied to rubber, tires, reclaimed rubber factory.
Technical parameter:
| | |
| --- | --- |
| Model | |
| Control temperature range | Normal temperature~200℃ |
| Temperature display resolution | 0.01℃(0.1 ℃ common type of imported temperature controller temperature) |
| Temperature control accuracy | ±0.3℃ |
| Calibration accuracy | Mooney value ±0.5 |
| Rotor speed | 2 rotation/ min ±0.02rotation/ min |
| Torque range | Mooney value 0~200 |
| Torque resolution | Mooney value 0.1 |
| Print content | Date, time, temperature, Mooney scorch curve and MV,T5,T35,T3,T18,@15,@30 |
| Power | 50HZ, ~220V±10% |