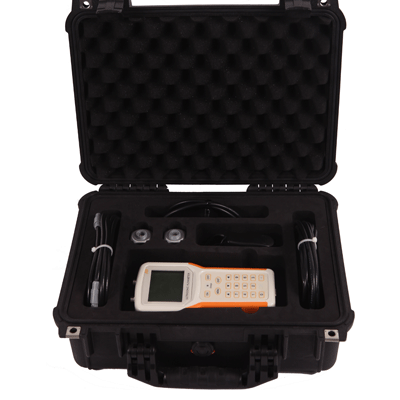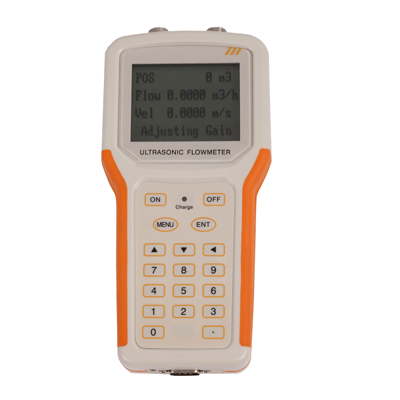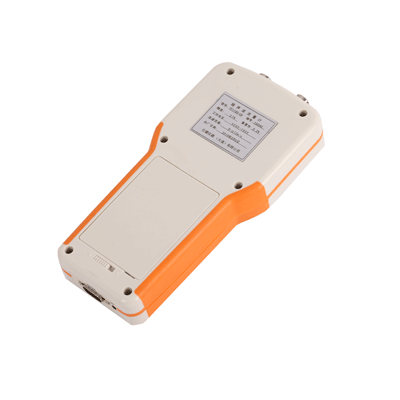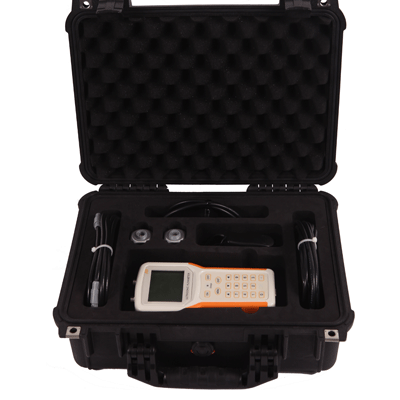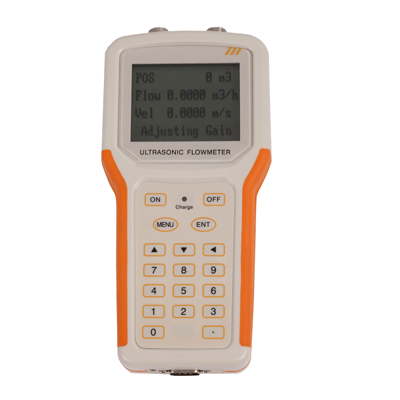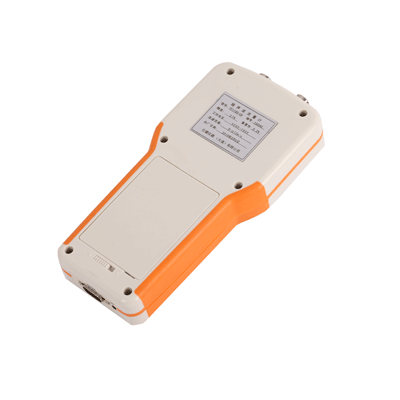 Handheld Transit-Time Ultrasonic Flowmeter
Chinese Supplier

Free Member
Product Details
Company Profile
Features:
1.14 hours battery (rechargeable), back-lit 4 lines display.
2. Data logger function.
3. Can be used for mobile measurement, flow rate calibration, data comparing, meters running status checking.
4. Non-invasive transducers.
5. Wide bi-directional flow range of 0.01 m/s to 12 m/s. Wide liquid temperature range: -35℃~200℃.
6. Works reliably in both clean and somewhat dirty liquids with turbidity<10000ppm.
7. Lightweight and easily transportable in box.
Applications:
General
● Service and maintenance
● Replacement of defective devices
● Support of commissioning process and installation
● Performance and efficiency measurement
- Evaluation and assessments
- Capacity measurement of pumps
- Monitoring of regulating valves
● Energy efficiency audits
Water and waste water industry - hot water, cooling water, potable water, sea water etc.)
Petrochemical industry
Chemical industry -chlorine, alcohol, acids, .thermal oils.etc
Refrigeration and air conditioning systems
Food , beverage and pharmaceutical industry
Power supply- nuclear power plants, thermal & hydropower plants), heat energy boiler feed water.etc
Metallurgy and mining applications
Mechanical engineering and plant engineering-pipeline leak detection, inspection, tracking and collection.
Specifications: Transmitter
| | |
| --- | --- |
| Measurement principle | Ultrasonic transit-time difference correlation principle |
| Flow velocity range | 0.01 to 12 m/s, bi-directional |
| Resolution | 0.25mm/s |
| Repeatability | 0.2% of reading |
| Accuracy | ±1.0% of reading at rates >0.3 m/s);±0.003 m/s of reading at rates<0.3 m/s |
| Response time | 0.5s |
| Sensitivity | 0.003m/s |
| Damping of displayed value | 0-99s(selectable by user) |
| Liquid Types Supported | both clean and somewhat dirty liquids with turbidity <10000 ppm |
| Power Supply | AC: 85-265V Up to 14 h with fully charged internal batteries |
| Enclosure type | Handheld |
| Degree of protection | IP65 according to EN60529 |
| Operating temperature | -20℃ to +60℃ |
| Housing material | ABS( UL 94HB) |
| Display | 4 line×16 English letters LCD graphic display, backlit |
| Units | User Configured (English and Metric) |
| Rate | Rate and Velocity Display |
| Totalized | gallons, ft³, barrels, lbs, liters, m³,kg |
| Communication | OCT, Relay, RS232, RS485 (Modbus),Logged data |
| Security | Keypad lockout, system lockout |
| Size | 212*100*36mm |
| Weight | 0.5kg |
Specifications: Transducer
Degree of protection

IP65 according to EN60529.(IP67 or IP68 Upon request)

Suited Liquid Temperature

Std. Temp.: -35℃~85℃ for short periods up to 120℃

High Temp.: -35℃~200℃ for short periods up to 250℃

Pipe diameter range

20-50mm for type S, 40-1000mm for type M, 1000-6000mm for type L

Transducer Size

Type S 52(h)*28(w)*26(d)mm

Type M 60(h)*34(w)*33(d)mm

Type L 80(h)*40(w)*42(d)mm

Material of transducer

Aluminum for standard temp. sensor, and peek for high temp. sensor

Cable Length

Std: 5m
S 52(h)*28(w)*26(d)mm
M 60(h)*34(w)*32(d)mm
L 80(h)*40(w)*42(d)mm
Send your message to this member
From*

tolinda.lee
Message*