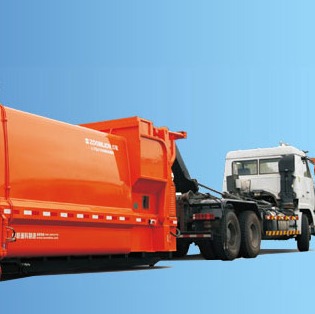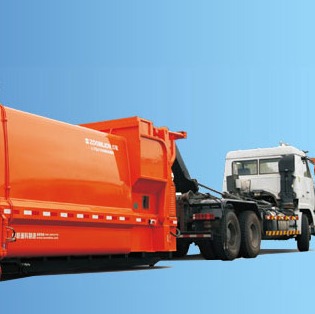 Compression Transfer Station Complete Equipment LYSZ15
Chinese Supplier

Free Member
Product Details
Company Profile
• Unique integrated design achieves high efficiency and energy saving by removing the need of a separate container during operation.
• Imported hydraulic and electrical components ensure high system reliability. In addition, automatic radiation and heating systems for hydraulic oil ensure reliability at extreme operating conditions;
• Self-locking mechanisms at different positions and full load alarm help ensure safety during manual loading operations.
• In addition, the flexible full load alarm gives operators control during compaction operations.
 

 

ZLJ5070ZYSE3

ZLJ5081ZYSBE3

ZLJ5080ZYSBE4

ZLJ5070ZYSHE3

Chassis (Emission Standard)

 

ISUZU(Euro Ⅲ)

FOTON(Euro Ⅲ)

FOTON(Euro Ⅳ)

JAC(Euro Ⅲ)

Engine Power

kW/r/min

96/3400

105/2600

105/2600

85/3200

Maximum Total Mass

kg

7300

8495

8495

7450

Effective Capacity

m3

6.2

Loading Capacity

m3

0.8

Loading Cycle

s

≤20

Control Method

m3

(Automatic)/(Manual)

Standard Dustbin

m3

0.3

Metal Bucket

m3

0.6

Plastic Rubbish Bin

m3

0.24/0.66
Send your message to this member
Specialized Industries
23ton Tracked Excavator (SWE230LC)

Wheel Loader W156 with Cat Engine

Loader, Excavator & Bulldozer

Mini Excavator 1.8 Ton (W218)

Wheel Excavator with CE Mark (SWEL160)

Metal Skid Rollers