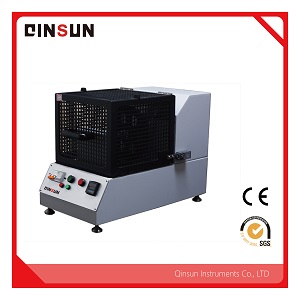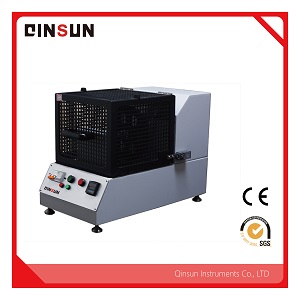 shoes material water vapor permeability tester
FOB Price:

1 1.00-0.00

Supply Ability:

200 per

Payment Terms:

L/C,T/T
Partnership
Chinese Supplier

Free Member
Product Details
Company Profile
Core advantages:
The permeability of vapor the leather is evaluated by means of measuring the weight of water-vapor that permeates to specimen per unit time and per unit area. The main functional components including: testing holder clamp, ventilation fan, control panel with functions of switch, time setting and recording.
The machine has six separate test stations on a rotary table and each one has a sample holder. Silica gel desiccant is placed in the holder and the test material is placed over the neck of the holder and secured by a screw top. After weighing each holder, complete with silica gel and sample material, the holders are placed and locked into the rotary mechanism. After 7-8 hours the complete holder is weighed again and the gain is used to determine the degree of permeability. It is essential that the entire operation is carried out in a conditioned atmosphere of 20°C and 65% per cent relative humidity. In addition to the standard equipment supplied with a built-in timer to record the number of hours that testing has been carried out.
Applicable Standards:
UNI EN IUP/15, UNI EN 13515, EN ISO 20344: 6.6, IUP 15, BS 3144 Method 24, SLP 25,DIN 53333, ISO 17699, DIN 53 429, METODO - 309 WI 009
Specifications:

Test stations: 6;
Electronic timer for recording the testing times;
The fan blade: 3;
Dimension of fan blade: 75×90mm;
Angle between fan blades: 120°;
Gaps: 10±5mm;
Speed of fan: 1400r/min;
Rotary speed of specimen: 75r/min;
Diameter of sample holders: 30±1mm;
Diameter of fixtures: 30±1mm, helical;
Weight: 45kg;
Dimension: 350×570×450mm;
Power Consumption: 300W.
Send your message to this member
From*

tobiiantai
Message*