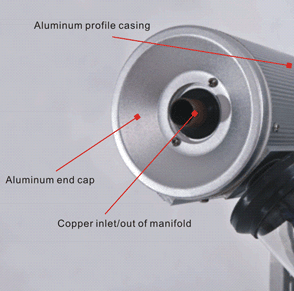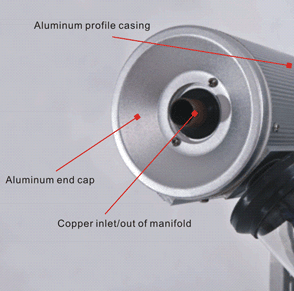 Chinese Supplier

Free Member
Product Details
Company Profile
SUNDA SOLAR COLLECTORS offer elegant design and efficiency in any application. The collectors are suitable for single unit installations or large-scale installations for heating or air conditioning projects. The heat pipe tubes are not dirctly connected to the water circle and therefore tubes can easily be replaced or added.
Sunda collectors can be mounted even on smallest areas and verifiably achieve higher temperatures than flat collectors. The high quality manufacturing ensures a lifetime of at least 15 years without loss of efficiency.
| | |
| --- | --- |
| | The collector manifold casing and the end cap are made of silver aluminium profile or brown aluminum plate. The copper inlet and outlet pipe nipples come standard in OD 22 mm, making plumbing connections quick and easy using readily available metric compression fittings. The 50 mm thick, FC free polyurethane insulation is used to reduce heat loss effectively. |
Manifold header pipe
| | |
| --- | --- |
| | The connection between heat pipe and manifold is critically important to ensure optimal heat transfer. The manifold header pipe is mounted within the manifold casing and is made of F28 mm, 1 mm thick copper pipe for SEIDO1/5 collectors and F38 mm for SEIDO10 collectors rated for a maximum pressure of 10 kg/cm² - standard use is 6 kg/cm². Its design is suitable for collectors with 8, 16 and 20 vacuum tubes. The condenser section of heat pipe is tightly inserted in the heat pipe port ensuring a dry connection between heat pipe and heat transfer fluid. The dry connection is one of the most significant advantages of Sunda heat pipe tubes since it makes the collector modules particularly suitable for applications with poor water quality. The dry connection also allows the system to operate with high pressure of up to 10 bar which is especially useful in large heating or air condition projects. Additionally, dry connections eliminate the leakage problem between manifold and vacuum tube and make it easy to replace collector tubes at any time without interrupting the operation of the system. |
Collector Frame
There are many different types of roofing materials, and solar collectors are not always mounted on an angled surface, therefore, the frame needs to suit the specific application. Sunda supplies three different collector frames for use with 8- tubes, with 16- tubes and with 20-tubes. Frames consist of two side rails and a top and bottom support assembly. All frames are made of stainless steel and are designed to be quick and easy to install on all roof types. Sunda offers additional brackets for the mounting of collectors on different roofs.
Send your message to this member
From*

toLiu Xiaoke
Message*
Specialized Industries
Fin Heat Exchanger

Purolator Gas Filter

Superaudio Induction Heating Machine (GYS-120AB)

Heater & Heat Exchange

Heater & Heat Exchange

Radiaror (SRZ)