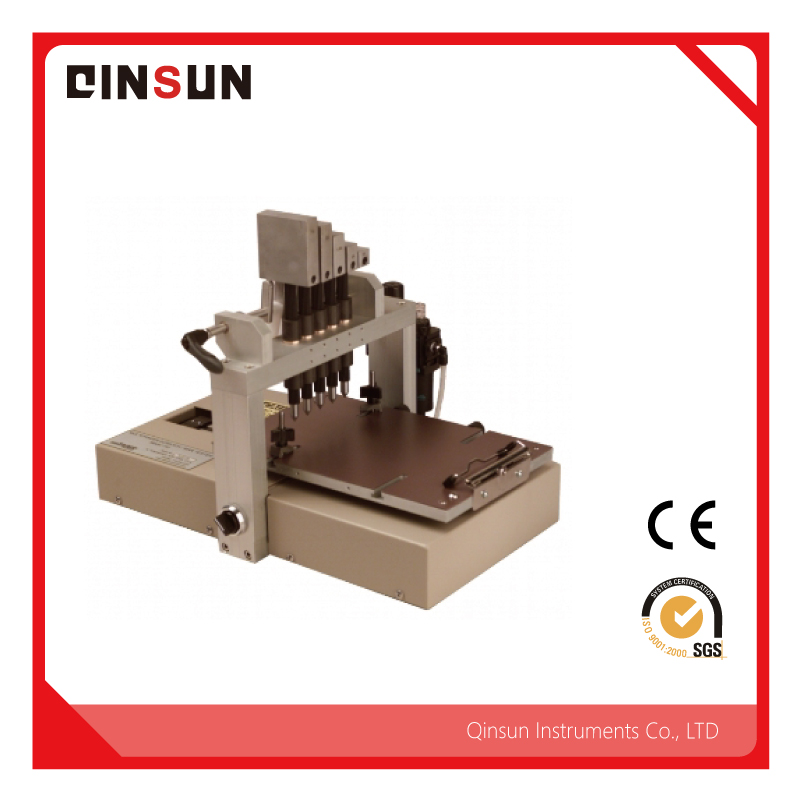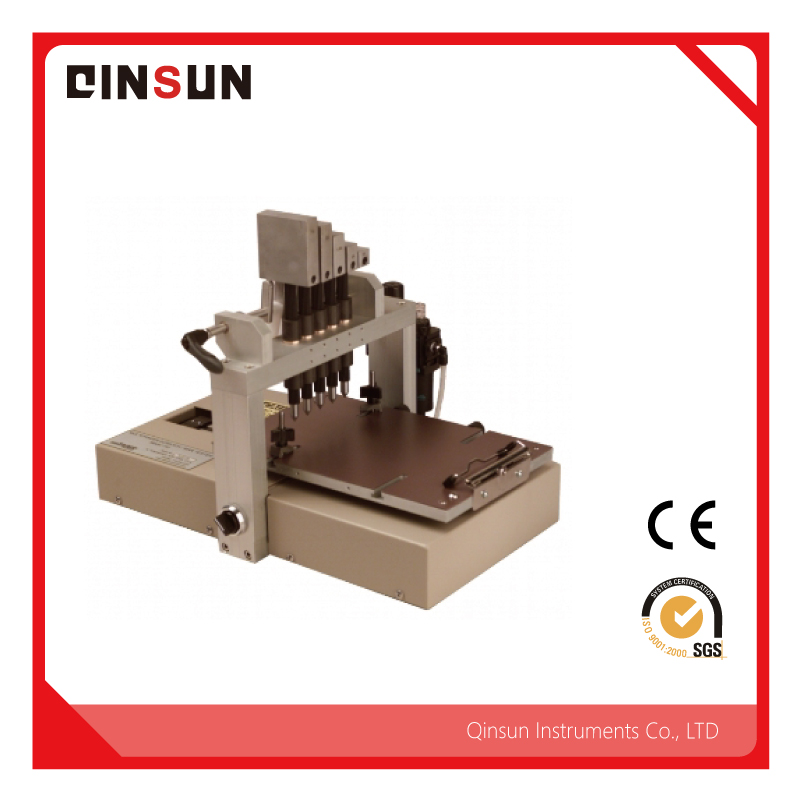 Diamond needle scoring detector/Glass scratch resistance tester
FOB Price:

1 1.00-0

Supply Ability:

200 per Month

Payment Terms:

L/C,T/T
Member Details
Shongjiangqu,Shanghai,China,Asia
Partnership
Chinese Supplier

Free Member
Product Details
Company Profile
Diamond needle scoring detector is mainly used to evaluate shear, scratches, planing, scratches and engraving properties of rigid organic materials, coating adhesives, powder coatings, anodizing materials, soft metals, plastics and glass.
Standards compliant:
GB / T17657-1999, ISO 4586-2, JIS K6902, Federal series of standards, Terrazzo 90322-9E-1, UNI 9428 Furniture, AS / NZS AS2924.2, ASTM C217, CEN series, DIN 53 799, DIN 68 861 -4
The Diamond needle scoring detector main parameters:
1. Test the maximum pressure: 5N
2. specimen rotation speed: 5 ± 1r / min
3. Test force accuracy: ± 2%
4. Maximum specimen size: Φ90 ~ Φ100mm
main feature:
1. Before loading the sample, you need to adjust the scale to the appropriate height according to the thickness of the sample. Install the precision cutting tool on the scale and place it on the sample. Start the instrument and rotate the turntable at constant speed to ensure accurate measurement results. By changing the load on the cutting tool, you can evaluate the shear or scratch performance of the material.
2. The instrument's scale design allows it to be level with the sample and turntable, and can be raised or lowered according to actual needs. In addition, the scale can also be lifted in the air to facilitate the operator to remove the sample. By changing the position of the sliding weight, the total load on the sample can be adjusted in the range of 0-1000 g. The cutting tool can choose to use tungsten carbide or conical drill.
3. Test results can be randomly equipped with 10 times magnifying glass visual inspection, the user can also use high-precision optical microscope observation.
4. Simple operation, easy to move, able to test 1/2 "to 4" thick square or round material.
5. Can also be used to test the same material, protective coating adhesive quality and similar materials, the ultimate performance.
Send your message to this member