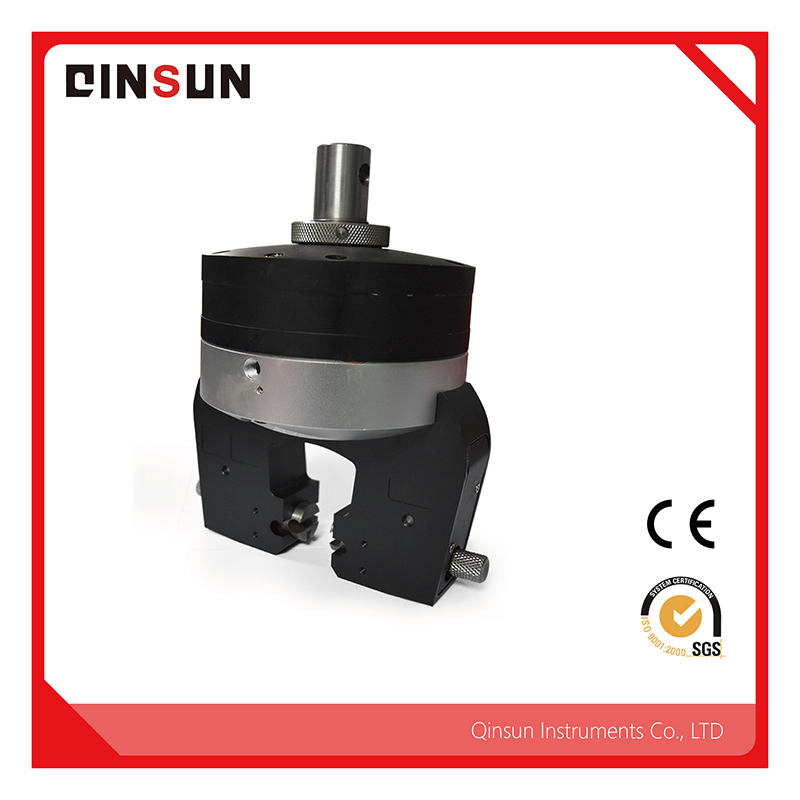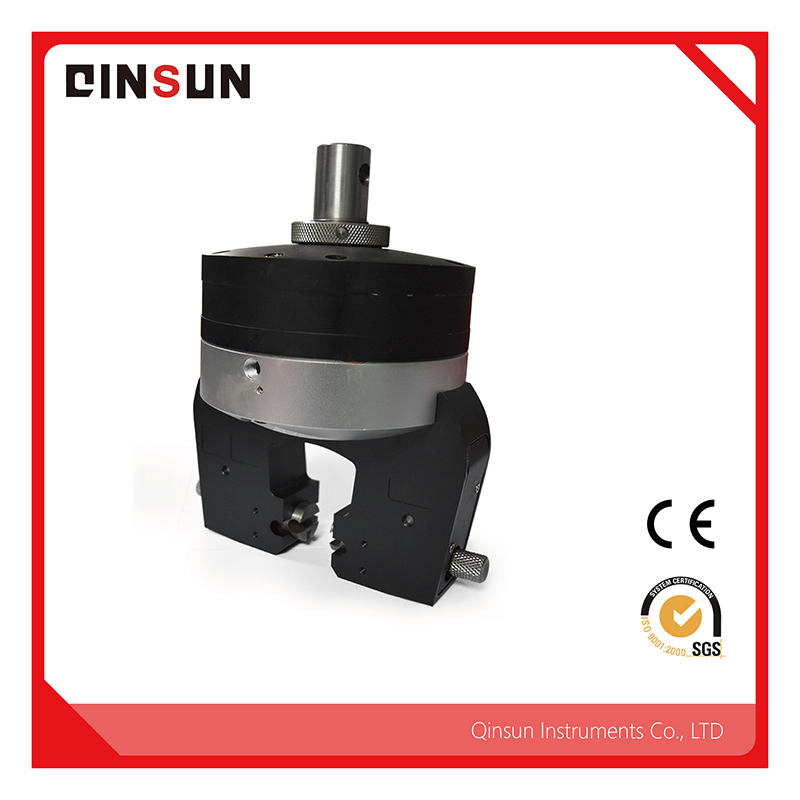 Pneumatic fixture top breaking strength tester
FOB Price:

1 1.00-0.00

Supply Ability:

200 per Month

Payment Terms:

L/C,T/T
Partnership
Chinese Supplier

Free Member
Product Details
Company Profile
Brief Introduction:
Pneumatic fixture top breaking strength tester-For steel fabrics, elastic fabrics and knitted fabrics, hosiery and glove products, the ball burst strength and expansion of the test.
Technical Parameters:
1, constant speed elongation (CRE) principle, computer control, support PC software control
2, the force range: 300-2500N (full scale of 0.1% to 100%)
3, the load accuracy: ≤ ± 0.02% F · S
4, the test speed: 0.1-500mm / min Promise speed, error ≤ ± 2%
5, the ball down the maximum stroke: 300mm
6, fixture diameter: 45mm (optional 25mm)
7, the ball head diameter: 38mm (optional 25mm, 20mm)
8, clamping: pneumatic clamping, than the manual clamping sample more efficient, more accurate test results
9, power supply: Ac220V 50Hz 0.6KW
10, Dimensions: 530 × 510 × 1250mm
11, weight: 120Kg

characteristic:
1, pneumatic fixture, more convenient than the manual clamping sample, more efficient, no need to specifically cut the sample, do not slip, not pinch, the test results more stable and accurate;
2, the instrument by the State Intellectual Property Office software copyright protection;
3, all-digital control system, 32-bit microcontroller, the data sampling frequency of 2000Hz;
4, the use of high-precision preloaded ball screw + two optical axis way to ensure that the machine is running more stable and more accurate stress and strain value;
5, large screen, highly sensitive touch interface, than the ordinary button panel, operating experience more easily, more reliable quality long;
6, can be connected to computer software to control the machine running and data processing, generate data reports, curves, etc., for archiving and so on to use;
7, the test process can be dynamic real-time display curve, according to user needs to choose strong ~ elongation, strong ~ elongation, strength ~ time, elongation ~ time curve;
8 curve by point traversal function: through the mouse on the curve click on the strong and elongation value, in order to obtain the various parameters of each point;
9 results Comparison function: you can observe a number of test curves at the same time, and can be achieved by multiple curves of the superposition, partial amplification to achieve the characteristics of the sample to be compared;
10, can be achieved in the English interface interchange function, for the import and export trade dealers to provide protection.
11, through the software to achieve a variety of custom, followed by a variety of standard updates to upgrade, so that the machine never out of date.
Send your message to this member
From*

tobiiantai
Message*
Specialized Industries
Hand Taps

Cutter & Tongs

J62collet-chucks

sell MGMN500 M CNC carbide parting and grooving inserts

Sell carbide end milling cutters

Cutter & Tongs