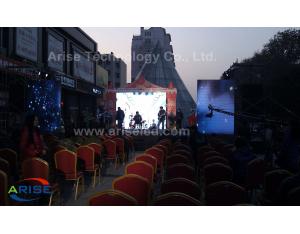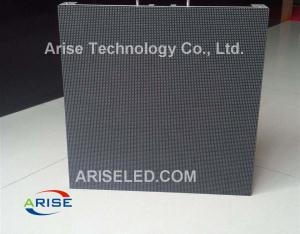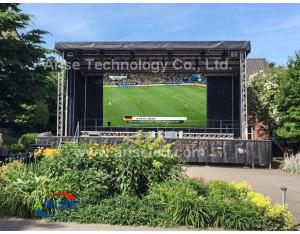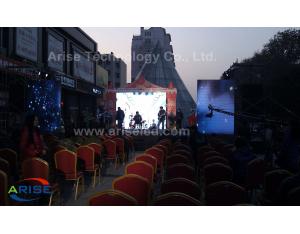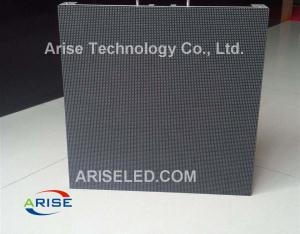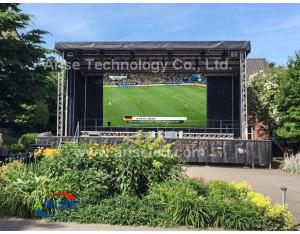 Outdoor Rental LED Screen 640×640mm,640×640mm SMD led display outdoor led display rental die-casti
Member Details
Shenzhen,Guangdong,China
Product Details

Company Profile
P3 P4 P5 P6 P10 Indoor Video LED Screen 640X640 10mm Standard Outdoor Rental LED Display Outdoor Rental LED Display P5 Aluminum Cabinet Screen,640*640mm Rental LED cabinet led screen Arise Technology Co., Ltd. One-stop LED display manufacturere http://www.ariseled.com http://i.56.com/ariseled http://i.youku.com/ariseled Skype: ariseled; Email: info@ariseled.com; Mobile/WhatsApp/WeChat: 008613620209526
P5mm Outdoor Rental LED Screen 640×640mm,640×640mm Outdoor Rental LED Screen
Arise Technology Co., Ltd. One-stop LED display manufacturere
http://www.ariseled.com
http://i.56.com/ariseled
http://i.youku.com/ariseled
Skype: ariseled;
Email: info@ariseled.com;
Mobile/WhatsApp/WeChat: 008613620209526
Features:
1. High definition small pixel pitch, suitable for indoor short distance vision
2.Ultra slim well-formed cabinet;
3. Easier for insallation and maintenance
4. SMD 3-in-i technology, big visual angel, no deformation of pictures
5.Fast heat dissipation
6. Support fixed and rental movable led display
7. True color high definition HD video display.
8. Different cabinet style for choice, rental alumnium or customized cabinet. With your logo printed on the cabinets.
P3

P4

P5

P6

Classification

Full color

Full color

Full color

Full color

Pixel pitch

3mm

4mm

5mm

6mm

Size of module (mm*mm)

128*128

160*160

192*96

Pixel density

62500 dots/m2

40000 dots/m2

27777 dots/m2

Pixel composition

1R1G1B

1R1G1B

1R1G1B

1R1G1B

LED encapsulation

SMD2020

SMD3528

SMD3528

Resolution of module

32*32/64*32

32*32

32*32

32*16

Best viewing distance

2m

2m

3m

4m

Best viewing angle (Horizontal/Vertical)

140°/120°

140°/120°

140°/120°

140°/120°

Max power consumption

1300 W/m2

1300 W/m2

1200W/m2

1200W/m2

AVG power consumption

250~550 W/m2

250~550 W/m2

300~650W/m2

300~650W/m2

Size of standard cabinet(mm)

512*512

Location:Shenzhen,Guangdong,China
Business Type:
Main Products:LED Display LED Rental LED Display Outdoor LED Display Indoor LED Display Perimeter LED Display stadium perimeter LED displays LED Advertising Player LED mesh & Curtain LED Display Taxi LED banner signs Bus LED banner signs Stair LED displays Flexible LED display Door head LED banner signs Glass LED displays Led Screen Ball Outdoor Fix Installation LED Display Indoor Fix Installation LED Display Outdoor Rental LED Display Indoor Rental LED Display Perimeter LED Display LED Display LED Screen rental LED display rental LED screen outdoor LED display outdoor LED screen Outdoor Fix Installation LED Display Indoor Fix Installation LED Display Outdoor Rental LED Display Indoor Rental LED Display Perimeter LED Display Outdoor Full Color LED Display

Arise Technology Co., Ltd. is a high-tech company dedicated in providing professional

LED displays and comprehensive optoelectronic solutions.

Arise Technology owns strong execution, brilliant development strategies and programs,

sustainable creation based on market demand. We spare no effort to provide customers

with market-oriented innovative products with good reliability, suitable solutions and all-

round service. Arise's main products includes outdoor and indoor full color LED display,

outdoor and indoor rental LED displays, stadium/perimeter LED displays, LED Mesh/LED

curtain displays, creative LED displays, LED banner signs, highresolution full color LED display,

creative LED displays,customized LED displays, and the whole display system and equipment.

We are ready to providing LED display solutions for oversea and domestic advertisement

media, building advertising and lighting, municipal administration, hospital, hotel, bank,

traffic, sports, entertainment, show, exhibition, etc.

We Arise Technology regards integrity in company staff, customers and suppliers as the

enterprise foundations, market demands as the guide. We guarantee quality with profession

and dedication and use enterprise culture to fill our brand. We keep striving, forging ahead,

creating to provide customer with strong and unremitting support and backup.

Arise Technology Co., Ltd

Miss Nico

Email:gm@ariseled.com; info@ariseled.com

Web:http://www.ariseled.com QQ:2329518805 Skype:ariseled

More+