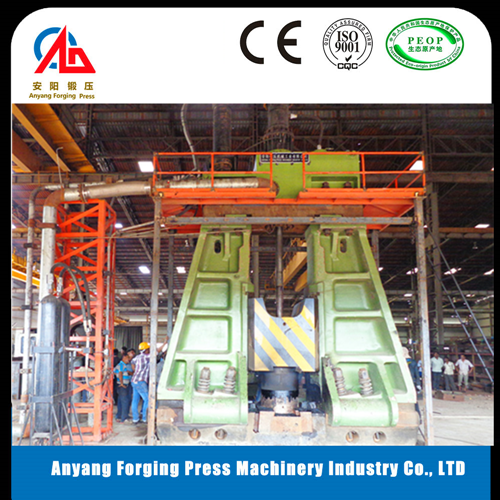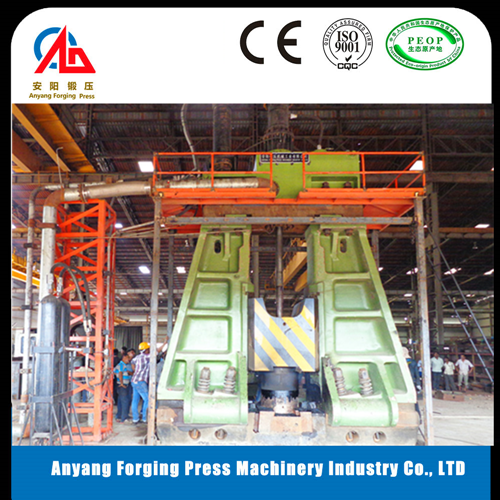 Electric hydraulic close die forging hammer
FOB Price:

1 1000.00-0.00Box/Boxes

Supply Ability:

5 Box/Boxes per Month

Payment Terms:

L/C,D/A,D/P,T/T,Western Union,MoneyGram
Corporation/Limited Liability Company
Chinese Supplier

Free Member
Product Details
Company Profile
The company's latest research and development of electro-hydraulic hydraulic hammer or national invention patents, hydraulic hammer as the name implies, the hammer blow and return have hydraulic oil to drive, the device self-formed system, without external air supply, electricity can both open Hammer work. Compared with the previous vintage hammer has a striking force sufficient, flexible operation, can be arbitrary position pendant and other characteristics, the specific advantages are summarized as follows:

1, fundamentally solve the gas-liquid electro-hydraulic hammer oil and gas cross-string problems.
2, the back cavity piston chamber no back pressure, return speed increased, combat frequency to speed up, thereby significantly improving productivity
3, Remove the master cylinder gas system and vice gas tank, so that the structure is simplified.
4, the working environment of the hammer piston seal is improved, at the same time due to the reduction of the seal requirements of the hammer piston, so that the life of the seal greatly increased, reducing parking maintenance time
5, the piston is usually high pressure under the cavity, the hammer back quickly, mold (anvil) life expectancy, and facilitate workers to flip the workpiece
6, the main control valve with a spool valve spool valve operation and sealing double features, good seal, the system reduces leakage, heat reduction (national invention patent technology, patent number: ZL201020273919.5)
7, rely on a hand-controlled mechanical control system can be achieved hitback, return, slow, slow, arbitrary position of the hammer, a different stroke in different series of continuous combat
Send your message to this member
Specialized Industries
Hydraulic Briquetting Press

Aluminum Cover, Aluminum Die Casting (TA-S05)

Sink Roll for Continuous Galvanizing Line (CGL)

Casting & Forging

universal flange adaptor

Casting