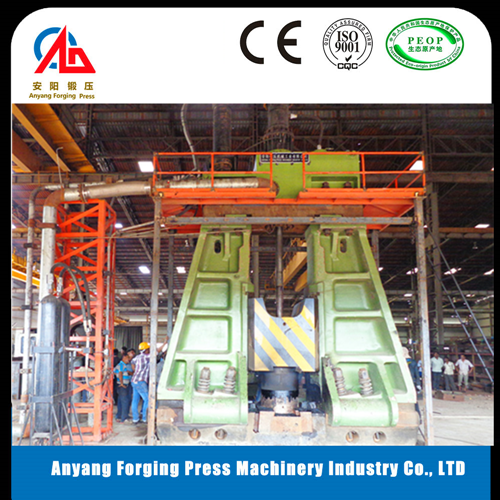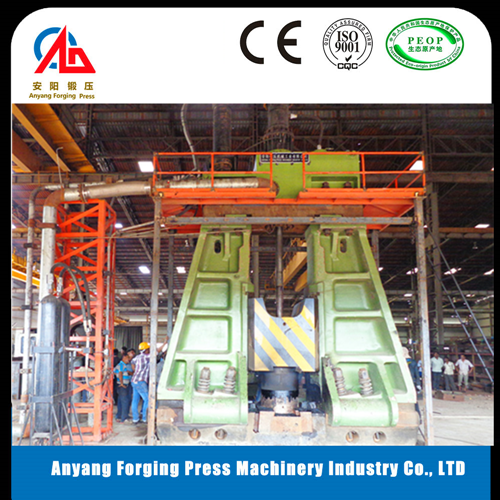 Electric hydraulic close die forging hammer
FOB Price:

1 1000.00-0.00Box/Boxes

Supply Ability:

5 Box/Boxes per Month

Payment Terms:

L/C,D/A,D/P,T/T,Western Union,MoneyGram
Corporation/Limited Liability Company
Chinese Supplier

Free Member
Product Details
Company Profile
Introduction of C86 series Electric Hydraulic Close Die Forging Hammer
C86 series Electric Hydraulic Close Die Forging Hammer is mainly used in general forging works, for example, automobile parts forgings, motorcycle parts forgings, hardware forgings, construction forgings, flanges etc.
Comparing with other forging equipment, the electric hydraulic close die forging hammer can save above 80-90% energy than steam hammer which is the common understanding of personage of machinery industry. It doesn't need boller, removes smoke pollution, this improves worker's working condition, so that the electric hydraulic close die forging hammer is a product protecting environment, a replaced product of steam hammer.
Technical characteristics of hydraulic close die forging hammer
1.Highly integrated fully hydraulic control system, low carbon, no leakage, more reliable.
2.Large flow hitting valve [patent design], sensitive response, high frequency.
3.Built-in secondary hydraulic cushion device[ patent design], realized flexible upper limit, no top hitting.
4.Tup return fast, die touching time is short, no die block, die life is longer.
5.'X' type guide rail, it can do multi-cavity forging, high forging precision ,long hammer rod life.
6.Automatic emergency anti hammer rod breaking cover, anti oil leak timely and safety.
7.Multilevel security protection hydraulic device, system stability, high safety.
8.Lead control operate valve, reliable control, operating force is small, low labor intensity.
9.Traditional hand operate model, the original operator can operate the hammer easily.
The operating system is simple, you can operate it by one hand or one feet to do hit, return, up slowly, down slowly, scram, hanging hammer and other action needed by forging process, this is similar to steamed hammer, but it is more labor saving and action flexible and stability than steam hammer.
Hydraulic system adopts more pump unit, electric control unloading value, accumulator, the top of accumulator has a Hall switch oil level control component, replaced the electric connecting pressure gauge or pressure relay, removed accumulator hit top and heavy pressure overflow heat up, controlled the system oil temperature. This can meet 24 hours work in summer.
The hammer head and hammer body adopted "X" type guide, this can enhance the guiding precision, improved the life of hammer rod and the precision of work piece. All the link cylinder girder parts adopt no pipe line design, the main cylinder body is whole cast steel products, this can improve operating life of link cylinder girder.
Send your message to this member
Specialized Industries
Casting & Forging

SMC Gully Grating Cover

Die Casting Wheel Spacer (WDS-005)

Aluminum Die Casting, Lawn Mower Cover (TA-P03)

Medium Frequency Induction Furnace 350kg

Gate Valve