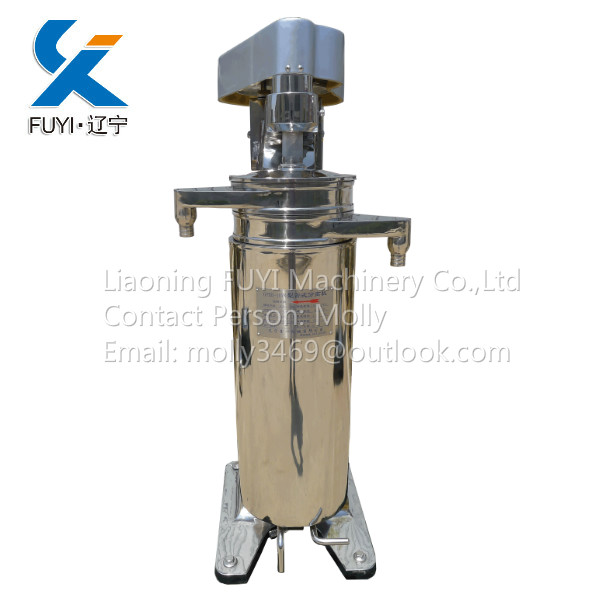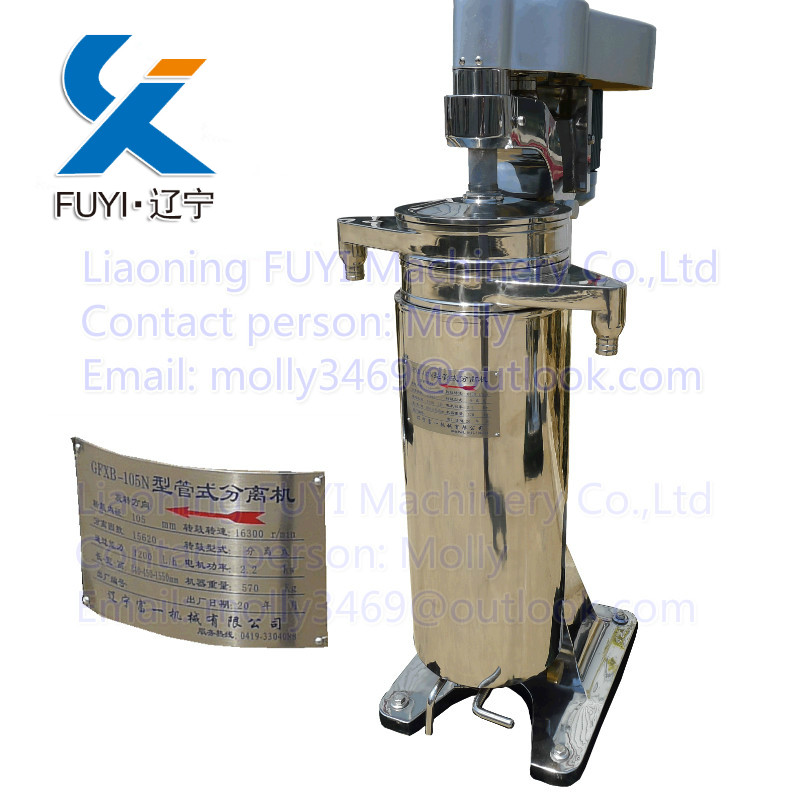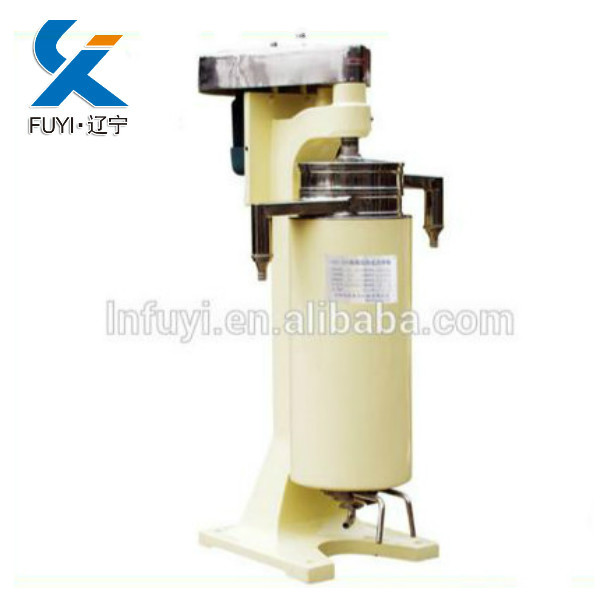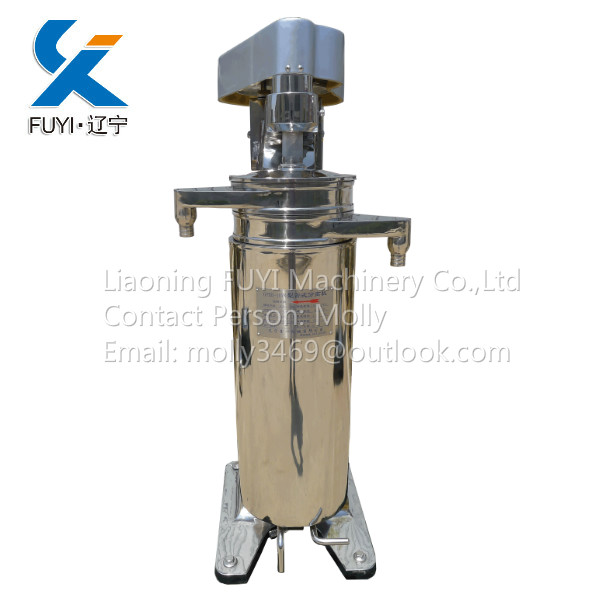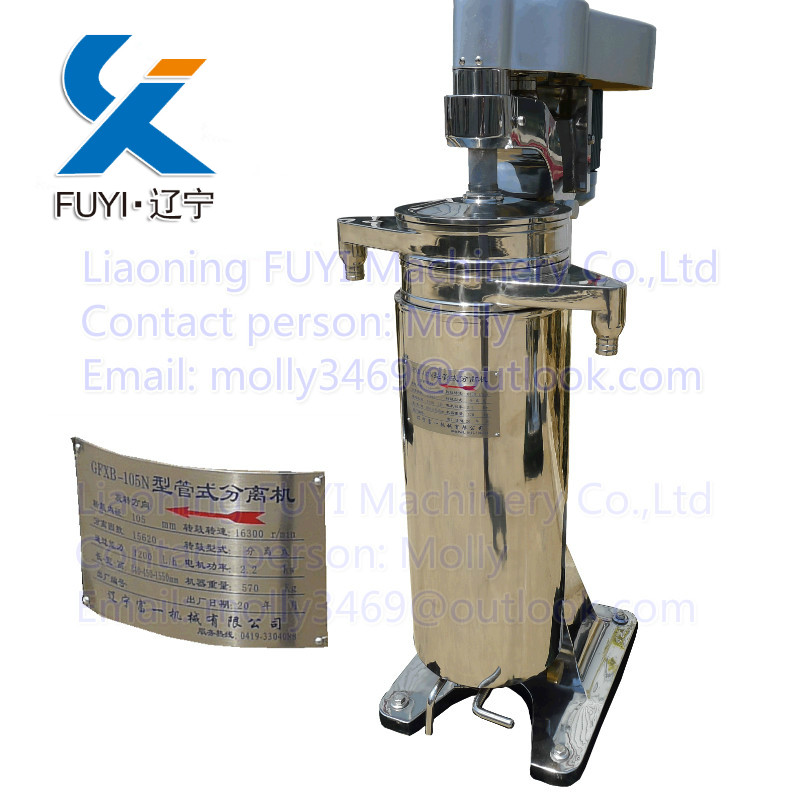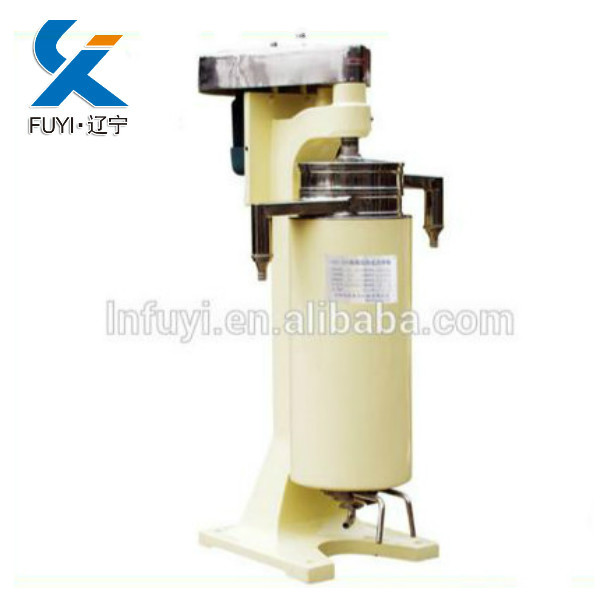 Tubular Bowl Centrifuge
FOB Price:

1 6800.00-0

Supply Ability:

50 per

Payment Terms:

L/C,T/T
Professional Association
Chinese Supplier

Free Member
Product Details
Company Profile
Tubular Bowl Centrifuge

Structure and principle:

It is high speed separator. It has better separation .the separator is consisted of main body ,driving device, bowl collecting pan and liquid-in bearing seats. the upper of the bowl is flexible maishaft and the lower of it is damp floating .the mainshaft is connected with a driven wheel by the coupling seat with the buffer. the power is transmitted to the driven wheel by the motor through the transmisson belt and the tensioner to make the bowl rotate around its axis at an overspeed and form a strong centrifugal force field . the product sprays into the liquid inlet from the bottom and liquid is forced to flow upward along the inner wall of the bowl and then is separated into different layers according to different density.

GF model is a separating equipment where there the liquid phase of large density is formed into outer ring and the liquid phase of small density is shaped into inner ring, to flow to the top of bowl, to be discharged out from their respective liquid outlets. The micro solids settle on the wall of the bowl and are to be manually dumped after the machine is shut down.
GQ: granular solids with high density settle down on the inner wall of the bowl gradually to form residue layer and then are discharged manually after the machine stops. the liquid clarified flows out of the liquid outlet at the bow's upper.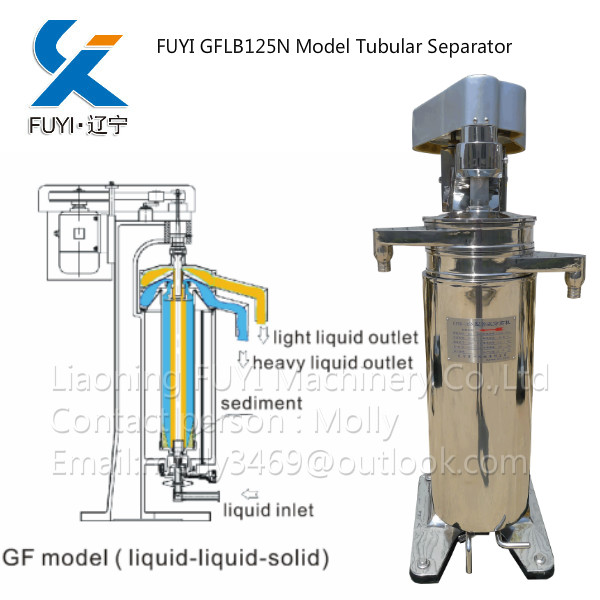 Applications:

GF:It is used for separating various emulsion, especially adaptable for liquid-liquid separation with slight gravity difference and liquid-liquid-solid separation with a little foreign matter, such as separation of various oil and micropowder, extract liquid from plants, separation of plasma and biologic medicine, extraction of plasma from animals'blood, various medicine liquid and oral liquid

GQ Type is used for separating various suspension liquid, which is difficult to be separated, especially the separation of solid-liquid suspension, which is low concentration, high viscidity, fine solid phase granule, and very small difference in solid-liquid gravity, such as clarification of various medicine liquid and oral liquid. Extract of paint, dye, as well as various protein, algae, pectin, and purification of rubber solution, etc.

Tubular Bowl Centrifuge

Parameter of Tubular centrifuge GQ/GF 105
Inner diameter of bowl: 105 mm
Solid holding capacity: 6 litres
Speed: 16300 RPM
Centrifugal force: 15025 x G
Thoughput: 1200 litres per hour
Motor: 2.2 KW
Size: 800x700x1600 mm
Weight: 500 kg
Send your message to this member