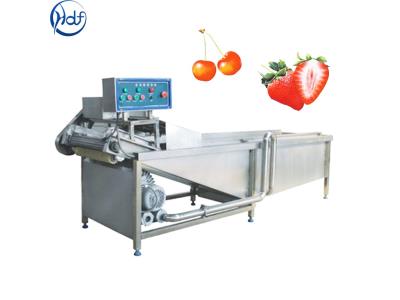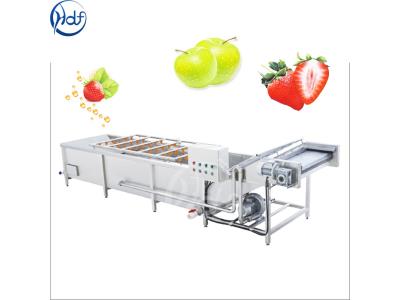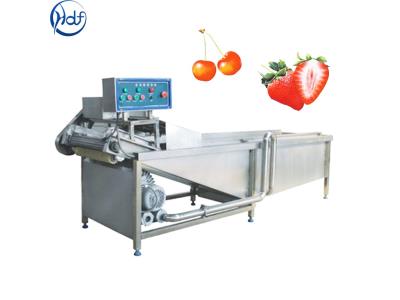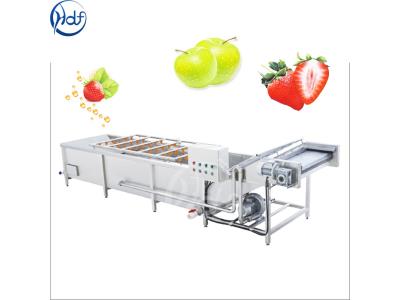 Fruit Apple Orange Strawberry Washing Machine With Water Circulating System
Product Details

Company Profile
1. Save water, save electricity, save time, and be clean. 2, does not damage vegetables, high efficiency, small footprint, safe and reliable. 3. Simple installation, easy operation, convenient maintenance and low energy consumption.
Product introduction and working principle:
Bubble cleaning machine is an important product in the production line of jujube, vegetables and water. It is mainly used for the cleaning of jujube, vegetables and aquatic products. The principle of the bubble washer is mainly to use an appropriate amount of water in the equipment box in the front part of the box, and the water temperature is heated by the heating pipe, and the raw material is tumbling under the combination of the bubble machine and the water when passing through the box, and As the mesh belt continues to advance, at the high end, there is a sprinkler head and high pressure flushing.
This air bubble washing machine is fit for the production of foods, inside the equipment is set air bubble device which made material turning, washing surface chemical, at the same time can be put little pharmaceutics to disinfection and fixation. Floating objects can be overflowed from overflow launder; calcium deposit can be discharge from sewage outlet, up to deep clean.It is high cleanness-degree, saving emerge, water, reliable and stable.
Product Parameter:
Name
Type
Size(mm)
Weight(kg)
Power(kw/v)
Capacity(kg/h)










Bubble washing machine

QP-500
2500*1000*1300
250
3.75/380(220)
500
QP800
4000*1200*1300
400
4.1/380(220)
800
QP1500
5000*1200*1300
500
5.1/380(220)
1500
QP2000
6000*1200*1300
600
5.5/380(220)
2000