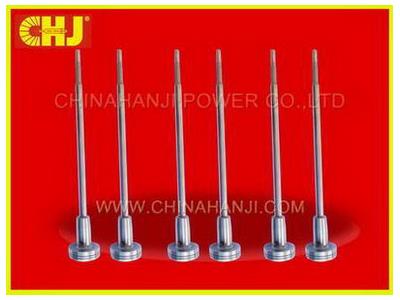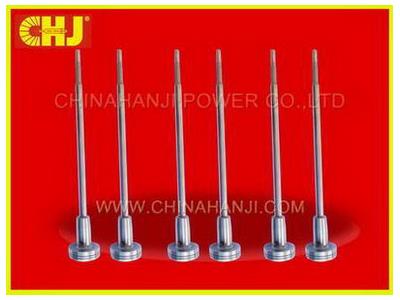 Common Rail Contral Valve F00RJ01218 F?00R?J01?218
Member Details
Putian,Fujian,China
Product Details

Company Profile
Why choose CHJ (China HanJi Power Co.,Ltd.)? CHJ is a company specialized in manufacturing and exporting diesel injection parts,which include common rail pumps,common rail injectors,common rail valves, common rail solenoid,nozzle,ve pump,ve pump parts...and so on. Especially the common rail valves are manufactured Automatically by machines bought from Germany and the U.S.A; CHJ company is a very long history company in this industry for over 15 years.the brand was well-known around the world by customers.
Chinahanji Power Co.,Ltd We are the manufacturer of diesel fuel injection pump and part for 28 years.
Our products include nozzle, elements & plunger, delivery valve, VE-pump head & rotor, cam disk, control shaft, feed pump, magnet valve, unit pump ,diesel fuel unit injector and so on parts.
Our products can be used as replacement of BOSCH, ZEXEL, DENSO, DELPHI, STANADYNE, YANMAR, Delphi-Lucas-CAV, AMBAC INTERNATIONAL. We also provide aftermarket service for Cummins, Caterpillar and IVECO.
Kindly contact Ms. Guo from our export department for more parts details. Thank you !
Web:http://www.chinahanji.com
http://www.vepump.com
http://www.dieselchinahanji.com
http://www.chinanozzle.cn
Email:support4@vepump.comTel:+86-594-3603380 Fax:+86-594-3603560 Contact name:Ms Guo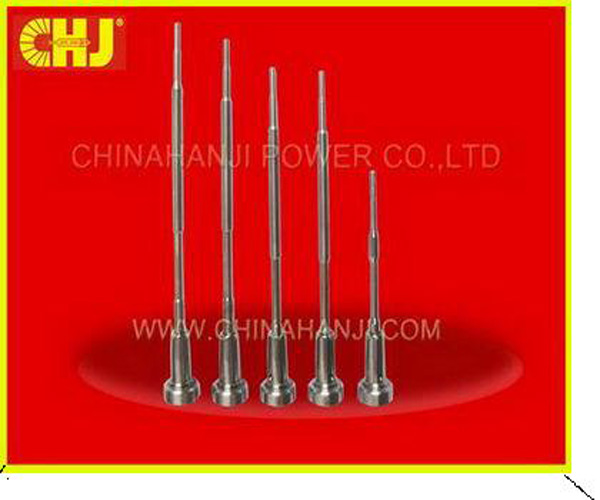 | | |
| --- | --- |
| F00RJ01714 | F 00R J01 714 |
| F00RJ01329 | F 00R J01 329 |
| F00RJ02004 | F 00R J02 004 |
| F00RJ01747 | F 00R J01 747 |
| F00RJ01692 | F 00R J01 692 |
| F00RJ01657 | F 00R J01 657 |
| F00RJ01727 | F 00R J01 727 |
| F00RJ02035 | F 00R J02 035 |
| F00RJ01451 | F 00R J01 451 |
| F00RJ02056 | F 00R J02 056 |
| F00RJ02806 | F 00R J02 806 |
| F00RJ01704 | F 00R J01 704 |
| F00RJ02472 | F 00R J02 472 |
| F00RJ01479 | F 00R J01 479 |
| F00RJ01218 | F 00R J01 218 |
| F00RJ02175 | F 00R J02 175 |
| F00RJ02466 | F 00R J02 466 |
| F00RJ01159 | F 00R J01 159 |
| F00RJ02130 | F 00R J02 130 |
| F00RJ01941 | F 00R J01 941 |
| F00RJ00339 | F 00R J00 339 |
| F00RJ00399 | F 00R J00 399 |
| F00RJ00005 | F 00R J00 005 |
| F00RJ01005 | F 00R J01 005 |
| F00RJ02005 | F 00R J02 005 |
| F00RJ00375 | F 00R J00 375 |
| F00RJ02213 | F 00R J02 213 |
| F00RJ02067 | F 00R J02 067 |
| F00VC01044 | F 00V C01 044 |
| F00VC01033 | F 00V C01 033 |
| F00VC01023 | F 00V C01 023 |
| F00VC01022 | F 00V C01 022 |
| F00VC01051 | F 00V C01 051 |
| F00VC01359 | F 00V C01 359 |
| F00VC01358 | F 00V C01 358 |
| F00VC01363 | F 00V C01 363 |
| F00VC01371 | F 00V C01 371 |
| F00VC01383 | F 00V C01 383 |
| F00VC01365 | F 00V C01 365 |
| | |
| | |
| | |
| | |
| | |
| | |
| | |
| | |
| | |
| | |
| | |
| | |
| | |
| | |
| | |
| | |
| | |
| | |
| | |
| | |
| | |
| | |
| | |
| | |
| | |
| | |
| | |
| | |
| | |
| | |
| | |
| | |
| | |
| | |
| | |
| | |
| | |
| | |
| | |
| | |
| | |
| | |
| | |
| | |
| | |
| | |
| | |
| | |
| | |
| | |