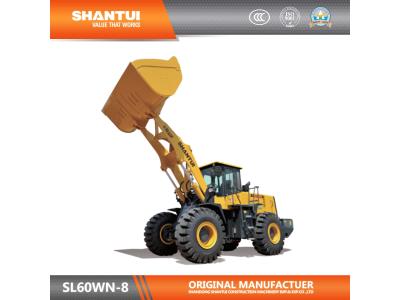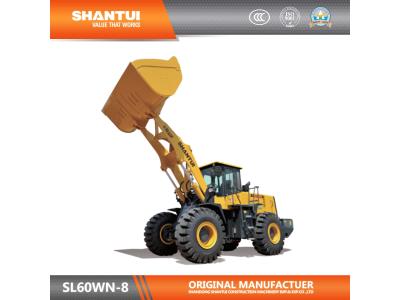 Shantui 6 Tons SL60wn-8 Wheel Loader, For Earthworks and Mines Operations
CCCME Member
Recommended by CCCME
Product Details

Company Profile
Shantui SL60WN-8 Wheel Loader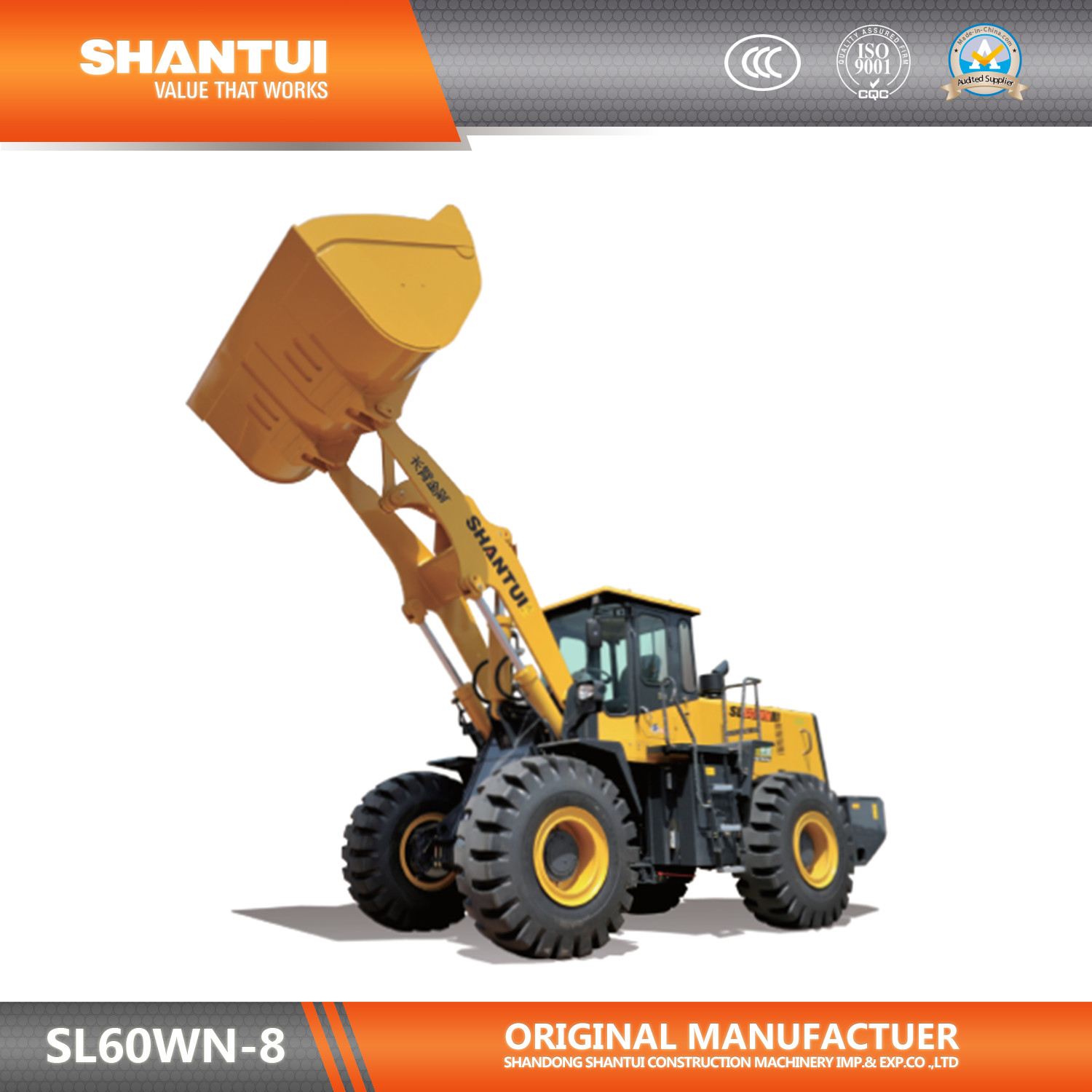 The best feature of this model is not only its sheer size, but also its tubeless tires that offer deeper treadsfor greater traction. It offers all the advantages of the SL60WN-8 series but with upgraded performance,strength and efficiency. With their tight wheel bases, the turn radius on these machines will amaze you.

[Product Parameter]
Length × width × height(mm)

8670×3072×3548

Engine model

Weichai WD10G240E21

Operating weight(kg)

21000

Operating weight(t)

6

Dumping reach(mm)

Standard boom:1275

Long boom:1266

Rated power/speed(kW/rpm)

178/2200

Wheelbase(mm)

3400

Standard bucket capacity(m3 )

3.5

Dumping height(mm)

Standard boom:3330

Extended boom:3450

Long boom:3755

[Technical Features]
1. Weichai new generation energy-saving engine conformed to China-III emission regulation and features high efficiency and energy-saving and strong power.
2. The single-stage two-phase three-element torque converter and theZF WG200 electronically controlled transmission are adopted for power transmission, featuring good power matching and stable motions. The split structures ease the repairs and maintenances. The transmission includes four forward gears and three reverse gears. This product is especially suitable for long-distance heavy-load operations (such as earthworks and mines) and features more powerful operations and faster motions
3. The optimized 3,400mm wheelbase and 21t dead weight achieve better stability under heavy-load operations and guarantee both outstanding site adaptability and flexibility and powerful operation stability to handle the common heavy-duty mine operations (such as stripping) with ease.
4. By minimizing the torque difference between front and rear drive shafts at turns, it prevents the slip difference between front and rear wheels and ensures the coincided wheel paths between front and rear wheels to improve the service life of tires and trafficability of machine and reduce the energy loss.
5. With the adoption of finite element analysis optimization and the utilization of plate structure and automatic robot welding, the structural parts of the main machine feature high resistance against load and distortion, high firmness and compactness, and good stability.
6. The imported high pressure hoses manufactured by non-skiving process as per DIN standard are adopted for all critical locations and the 24o taper thread and sealing of two O-rings guarantee high resistance against heat and high pressure, complete air-tightness against leakage, and reliable performance.
7. With the 12o vertical swing design for swing frame, the loader can ensure more effective ground touch while driving on rugged roads, featuring higher adhesion and better stability and trafficability.
8. The articulated structure of tapered roller bearings is adopted for front and rear frames, featuring reliable operations and easy maintenances.
9. devices, including timber grab, bale grab, coal bucket are at your choice.

Our Advantage
1, Multiple products: Various wheel loader series.
2, Favorable price: Factory outlet.
3, Short delivery period: Factory outlet.
4, Flexible business terms: Supported by reliable insurance and financial platforms.
5, Perfect after-sales service: Global after-sales service network.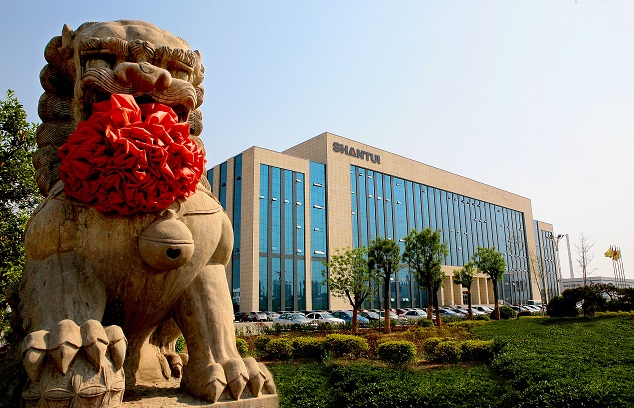 Our Market
Nowadays, Shantui products have a quite good reputation in Africa, Europe, America, and Asia.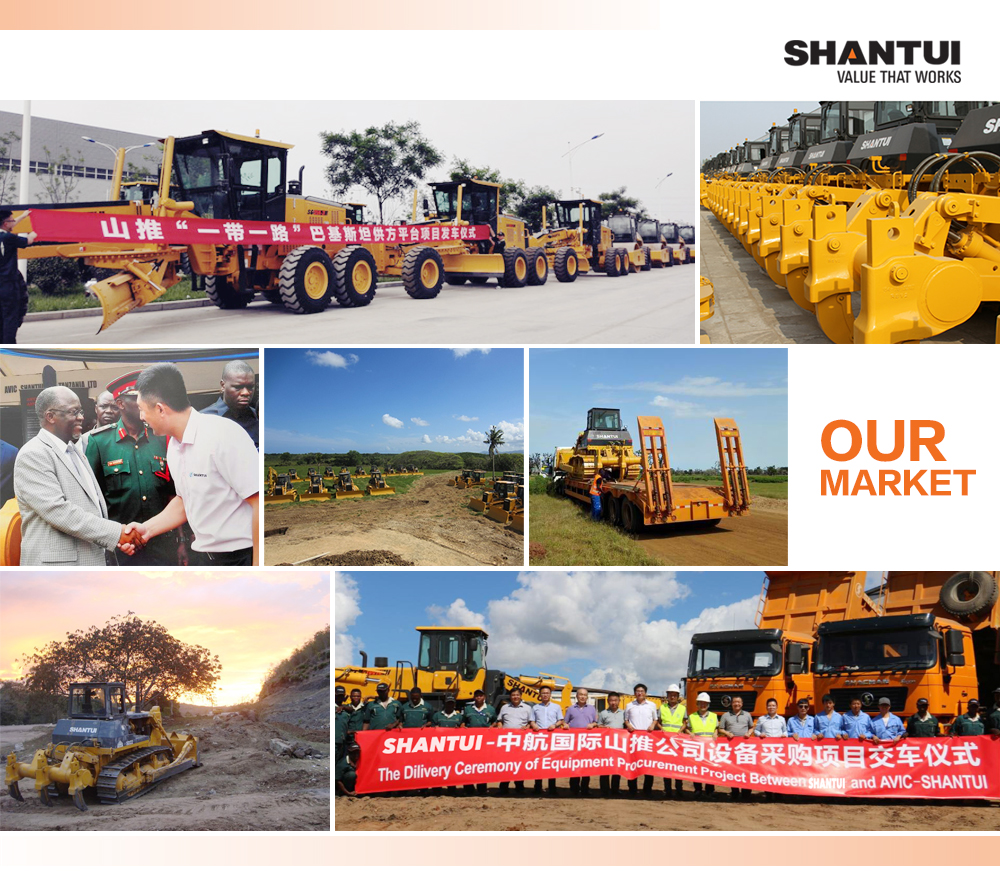 Our Service
1.Shantui Service, Anytime & Anywhere
2.Perfect after-sale service system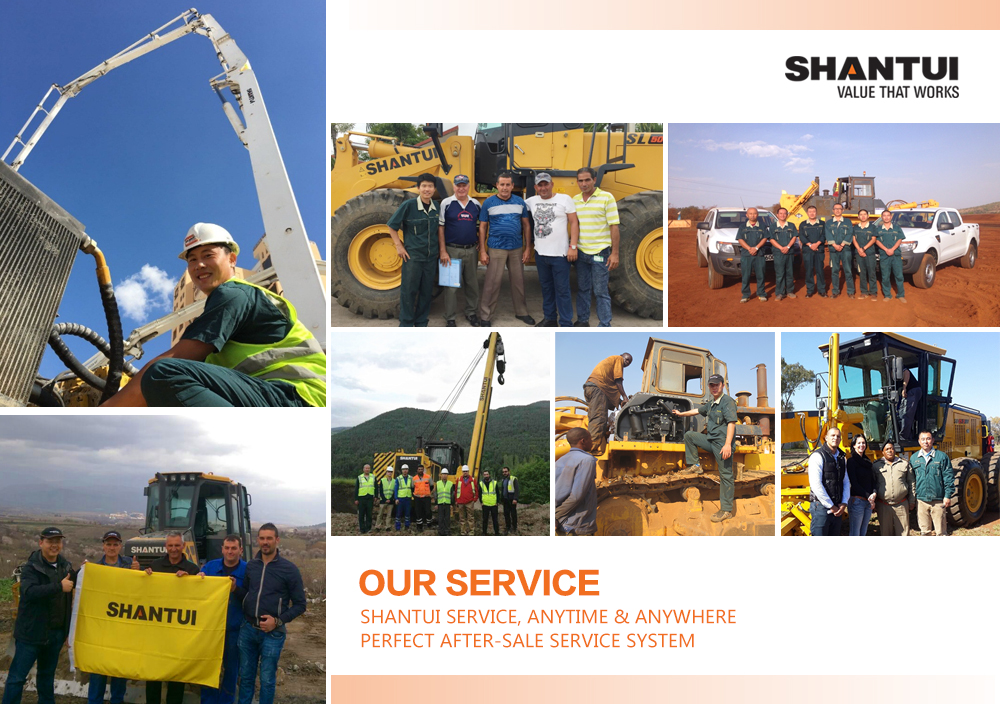 Our Factory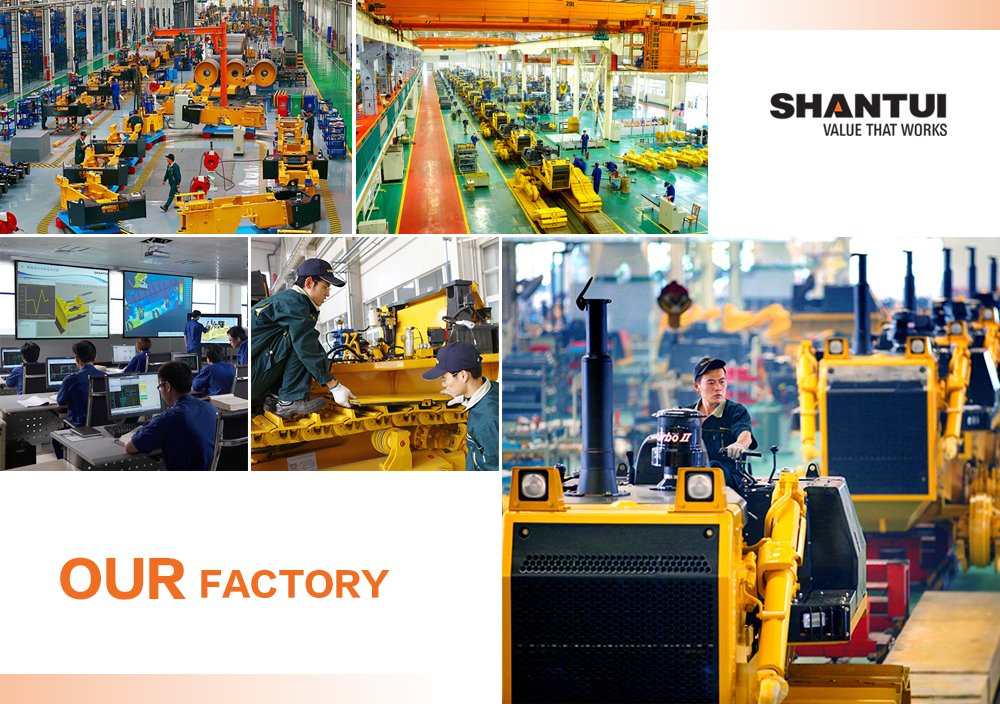 Our Contact Information
Add : Focus Square C-F11, No. 6 Futong East Road, Chaoyang District, Beijing, China 100102




Send Inquiry to This Supplier