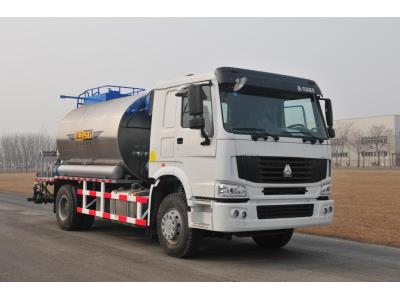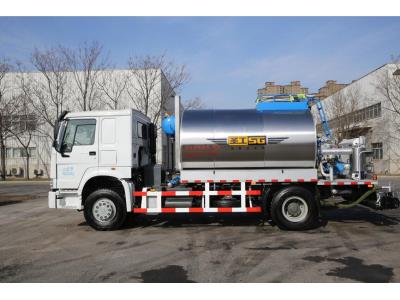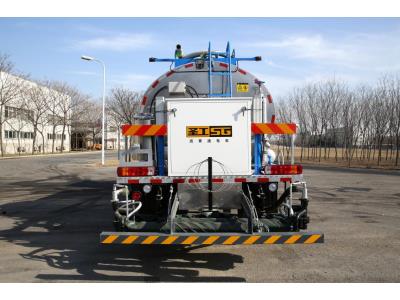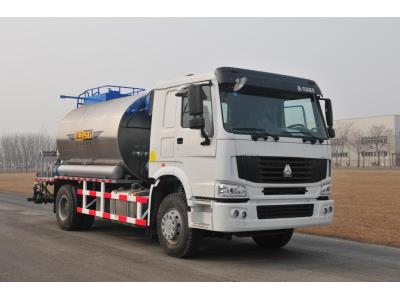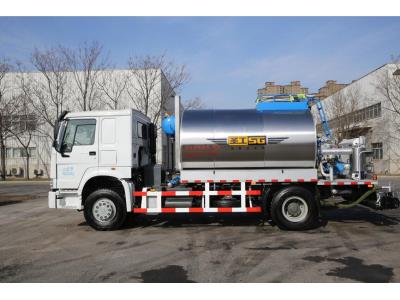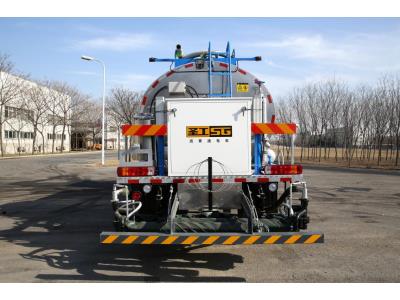 Roads New model Road Maintenance Asphalt Distributor Trucks
Product Details

Company Profile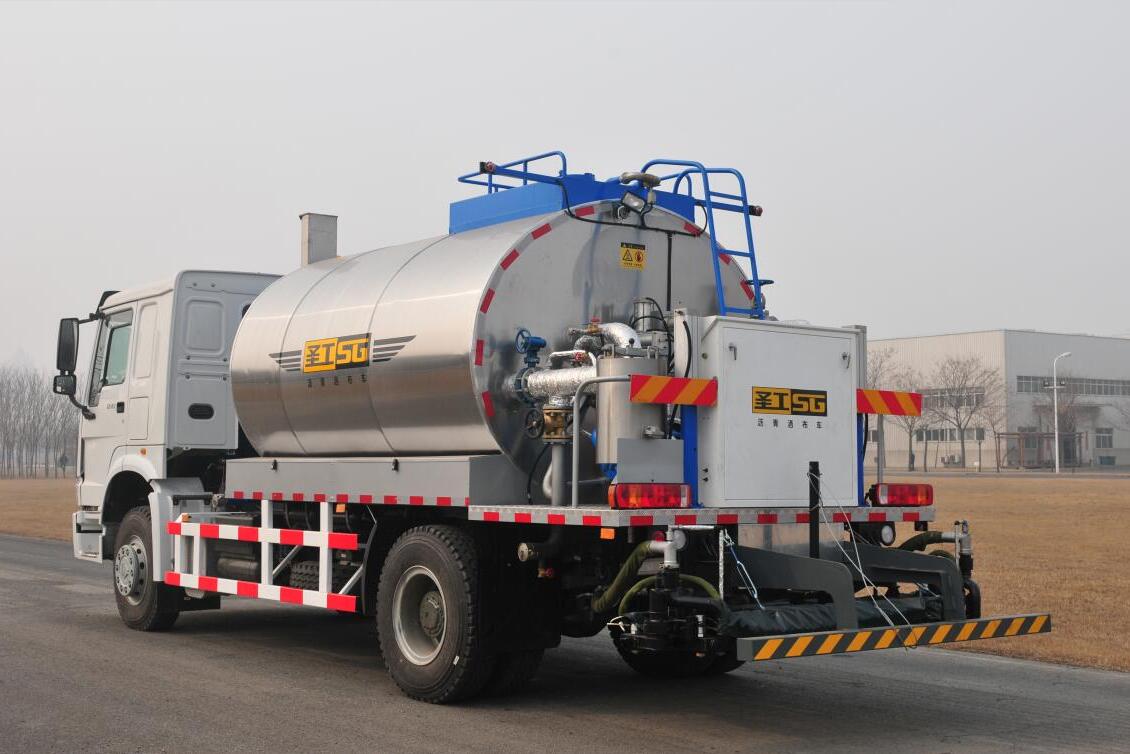 Main Performance:
1. It adopts Euro V Sino-truk M5G chassis, which has advantages of large bearing capacity, high power, low fuel consumption and emission, easy operation and reliable breaking.
2. Equipped with (Yuchai) auxiliary engine, to realize the heating when walking, shorten work time , improve the work efficiency.
3. It adopted truck dedicated controller control, high degree of automation, automatic control asphalt spray width, can accurately calculate the spray volume when working.
4. This equipment reduces the construction labor intensity, budgets and human resources, improves the work efficiency and work quality.
5. Good anticorrosive and durable insulation layer makes sure the temperature drop no more than 12℃/8h (Under normal temperature ).
6. The tank adopts imported diesel burner, high combustion efficiency and high heating efficiency, automatic ignition and automatic temperature control system, operation security and stability.
7. It can spray hot (modified) asphalt, diluted asphalt, emulsified asphalt, etc.
8. Spray bar can be folded and the height can be adjusted.
9. It adopts high processing precision of nozzle, to realize each nozzle spray consistency and efficiency.
10. Asphalt pump adopts international brand internal gearing pump, high output ,stable flow rate, good seal performance and compacted structure.
11. Humanized design of control system could not only control remotely, but also operate on site, which makes the operation more convenient.
12. It is perfect combination by electrical control and hydraulic system, to ensure spray at the very first starting point
13. With much engineering construction experience, we improve the equipment to make it more reliable in performance and more convenient in operation and maintenance.
Send Inquiry to This Supplier