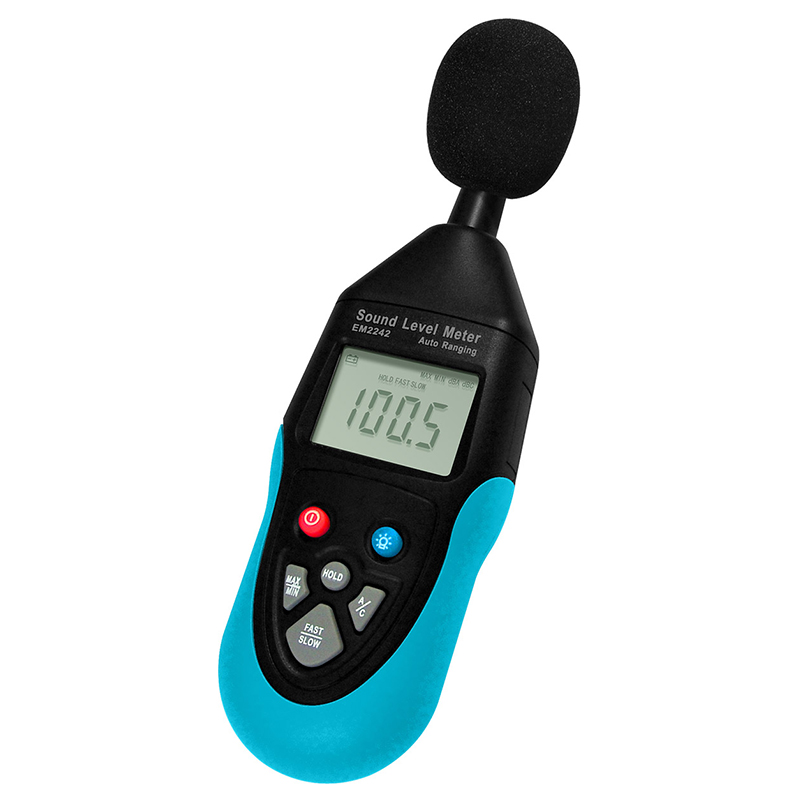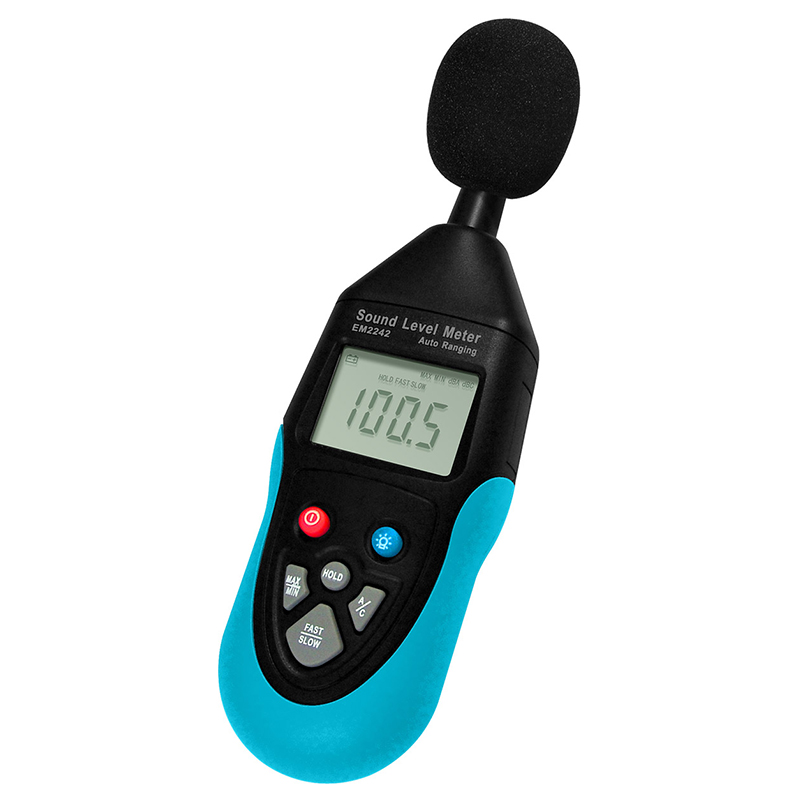 Digital noise meter
CCCME Member
Recommended by CCCME
Product Details

Company Profile
Digital noise meter
EM2242, Sound Level Meter
Introduction
This instrument can be used to measure sound level in various sites, such as factory, school, office, family, and etc.
参数/ Specifications
Display: 4 digits LCD
Standard Applied: IEC 61672-1 class 2
Frequency Weighting: A/C
Measuring Range:
A Weighting: 30dB - 130dB
C Weighting: 35dB - 130dB
Frequency Range: 31.5Hz - 8kHz
Resolution: 0.1dB
Display Update: 2 times/sec
Dynamic Range: 50dB
Overrange Indication:
" OL " appears when the upper limit of measuring range is exceeded.
" Lo " appears when the measured value is below the lower limit.
MAX mode and MIN Mode
Time Weighting: 125ms (FAST mode) or 1s (SLOW mode)
Microphone: 1/2 inch Electret condenser microphone
Operating Altitude: < 2000m above sea level
Operating Environment: 5°C - 40°C, < 80%RH
Storage Environment: -10°C - 60°C, < 70%RH
Battery: 9V battery, 6F22 or equivalent, 1 piece
Size: 193×67×44mm
Weight: about 184g (including battery)