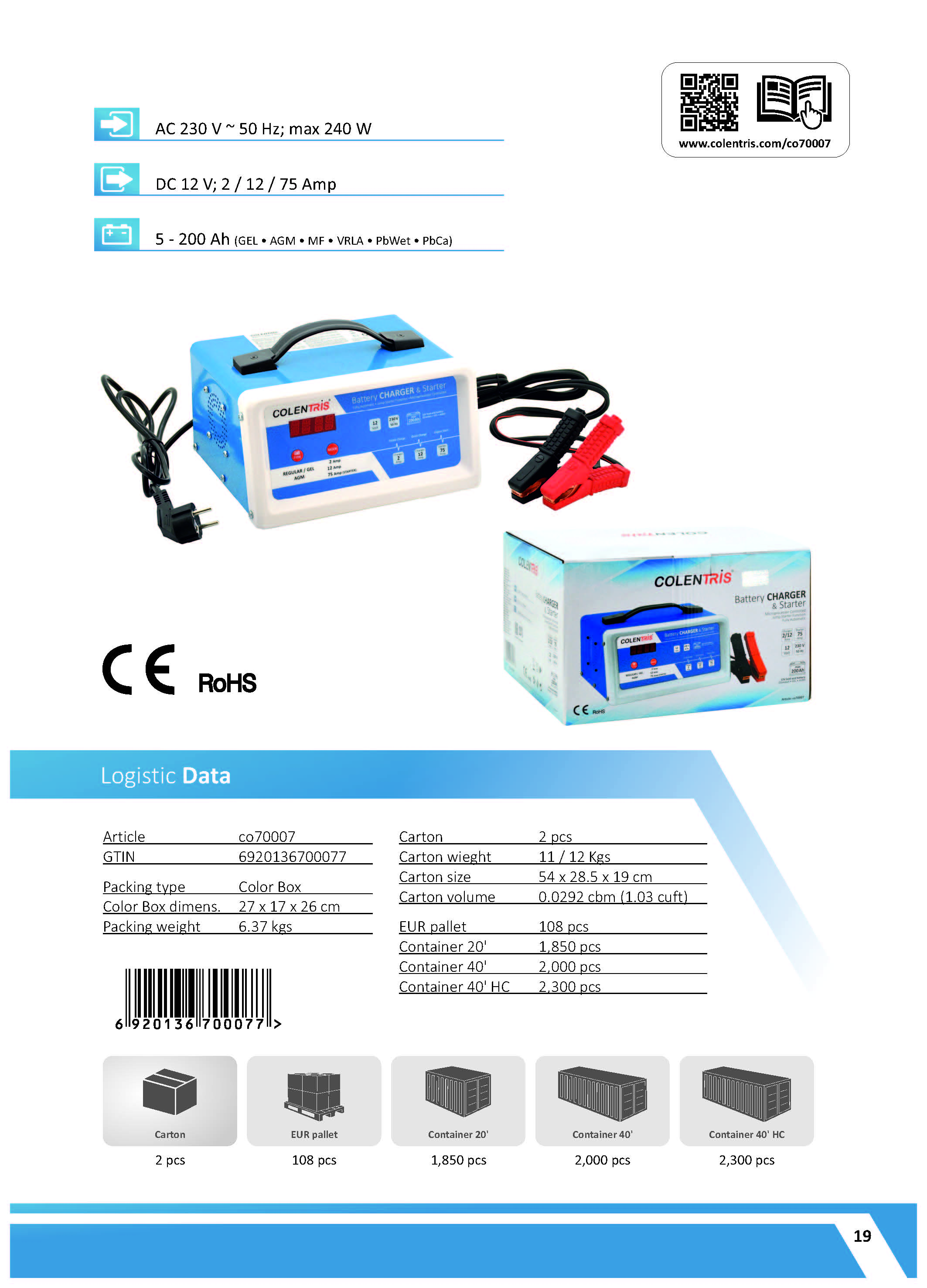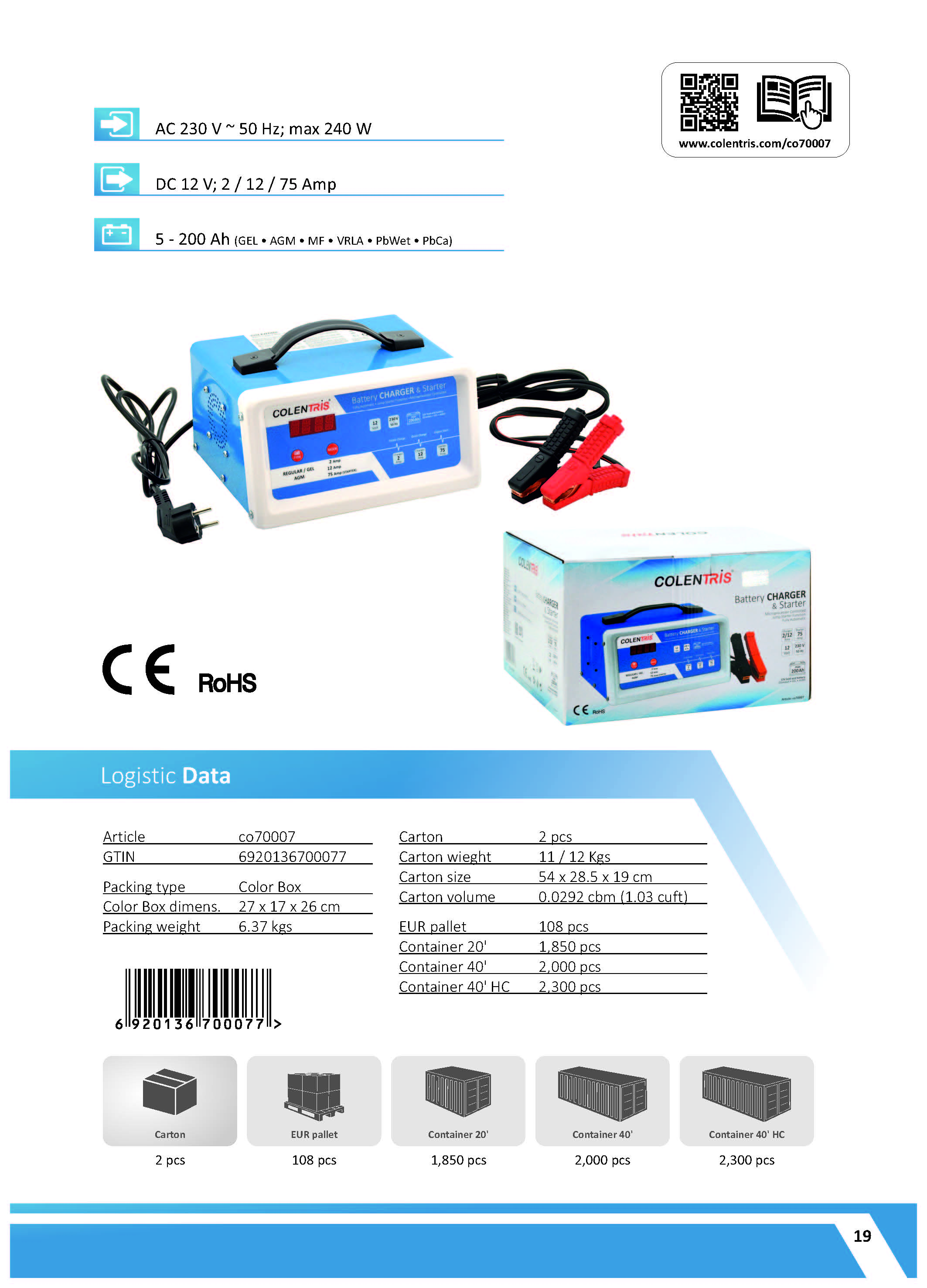 battery charger
Member Details
HangZhou,Zhejiang,China
Manufacturer
CCCME Member
Recommended by CCCME
Product Details

Company Profile
battery charger
2/12/75 Amp, 12 Volt Battery Charger/Engine Starter. LED words walk display the function and status. Battery type switch can choose the AGM or regular GEL battery.
12 Amp quick charge mode, charging battery in short time. 2 Amp trickle charge function maintains the charge when the battery is not in use and when fully charged.
75 Amp jump start mode provide cranking power when working on autos or in emergency situations.
Automatically switches to "trickle" when battery is completely charged
Self-resetting circuit breaker and spark-proof.