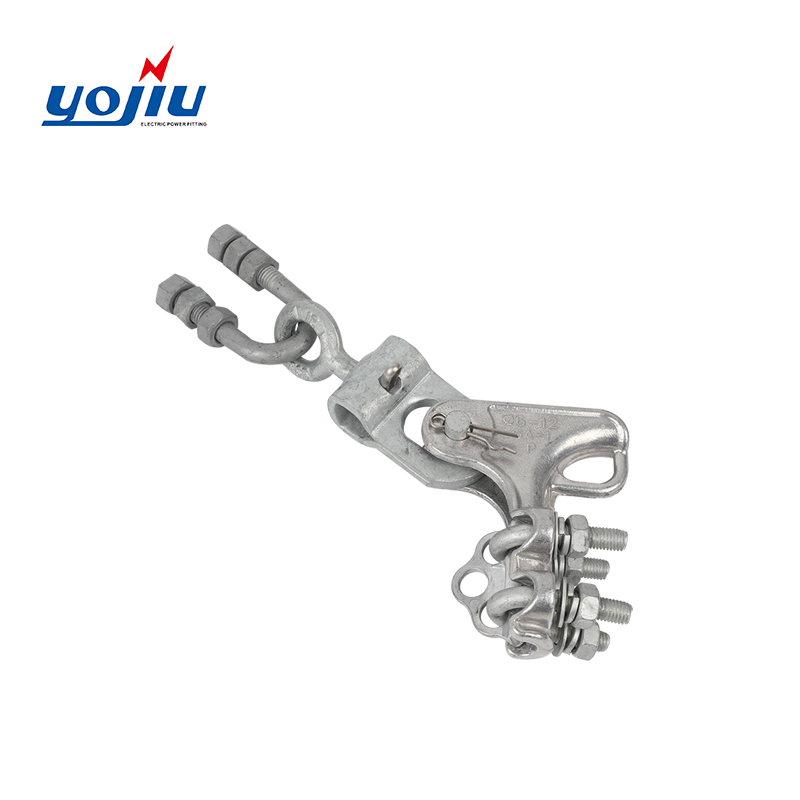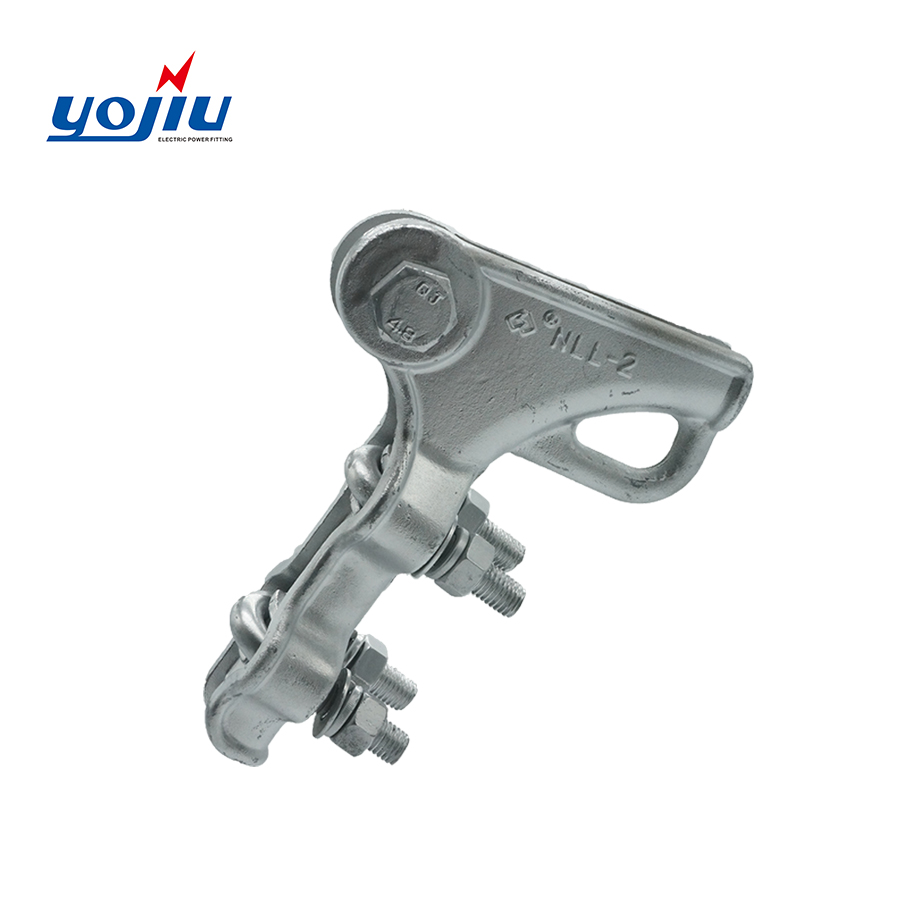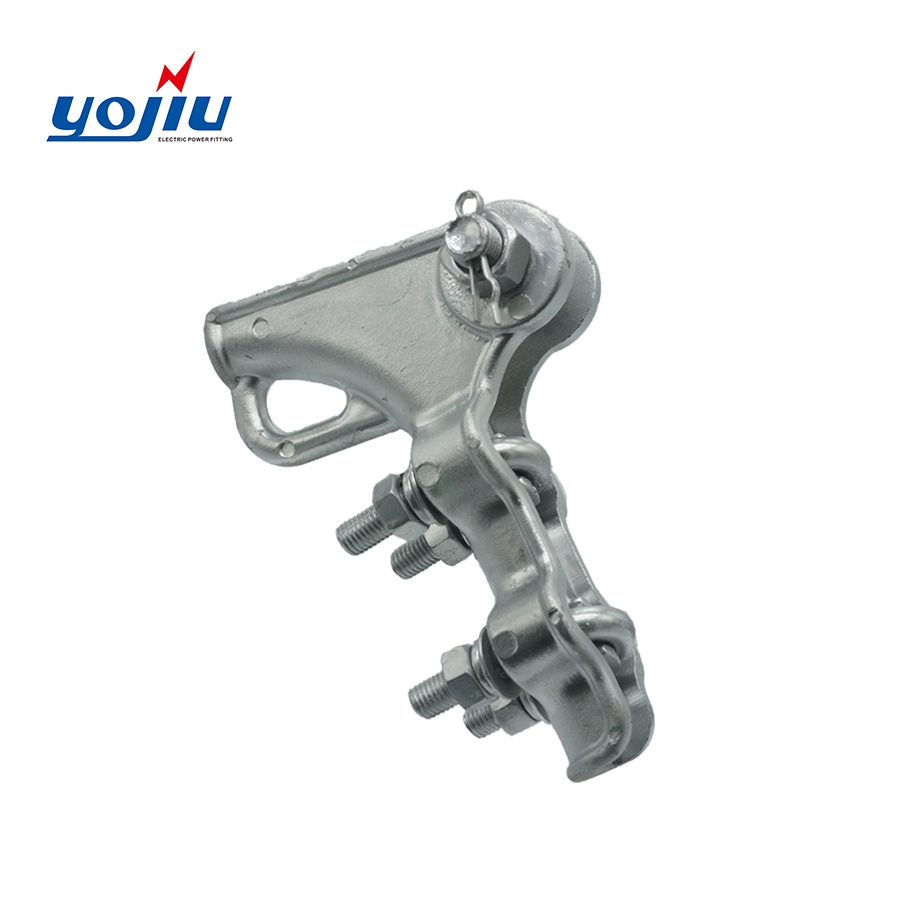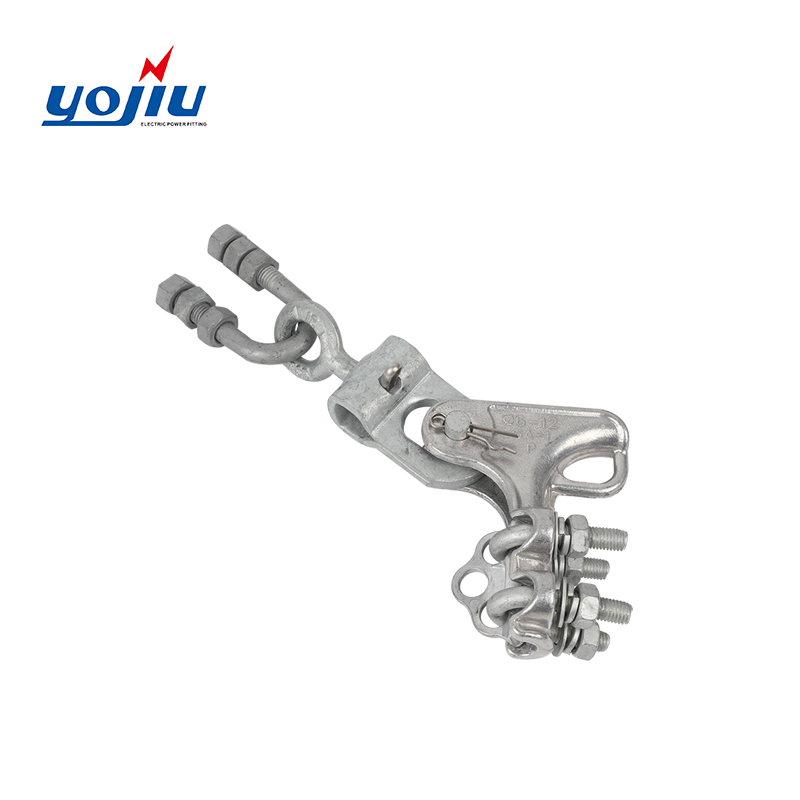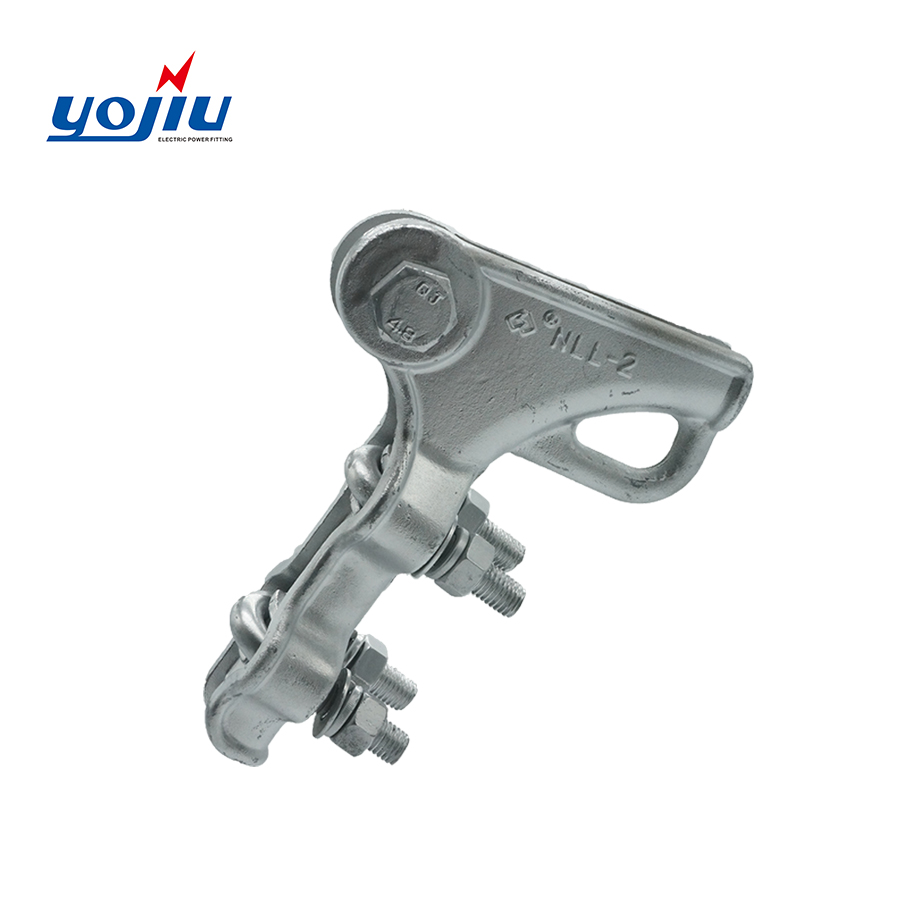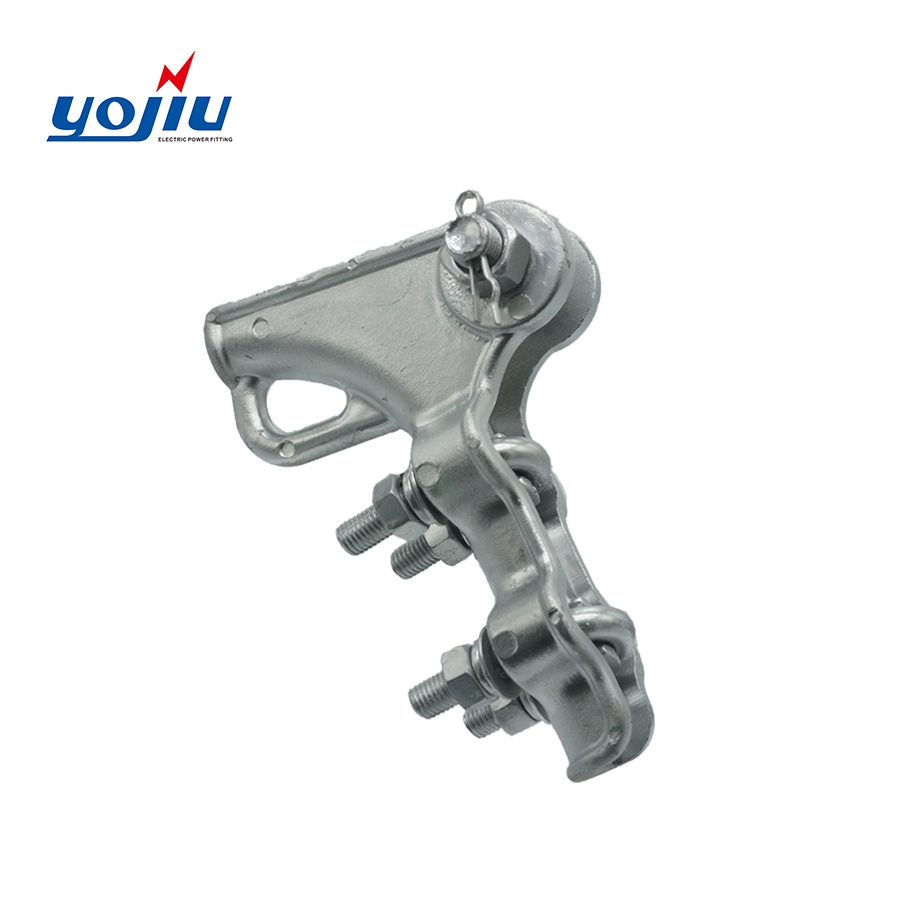 Bolt Type Tension Clamp
CCCME Member
Recommended by CCCME
Product Details

Company Profile
Bolt Type Tension Clamp
NLL series bolt type tension clamp
NLL series bolt type tension clamp is mainly used in standing electric power line or substation, stationary conduction line and lightning conductor and also be used in jointing the strain insulators by joining hardware or jointing the lightning conductor with the perch.
It is designed for aerial lines up to 30kV.
1.Be suitable for fixing insulated aluminum conductor or naked aluminum conductor on the rotate angle or insulator of terminal strain pole, to fix and tighten the aerial conductor.
2.Material: body, keeper - aluminum alloy, split pin - stainless steel, others - hot-dip galvanized steel.
3.Grip strength of the clamp is more than 95% break strength of the conductor.
4.Insulation cover and strain clamp used together for insulation protection
Datasheet
Item
Applicable conductor (mm)
Dimensions (mm)
Failure load (kN)
Weight (kg)
Bolt size
L
I
C
d
NLL-1
5.1-11.4
135
102
17
16
40kN
0.75
2xM12
NLL-2
11.4-16
155
113
21
16
70kN
0.9
2xM12
NLL-3
14.5-17.5
230
150
30
18
70KN
1.84
3xM14
NLL-4
18-22.4
253
157
31
18
90KN
2.32
3xM14
NLL-5
23-30
370
234
38
20
120KN
4.5
5xM16