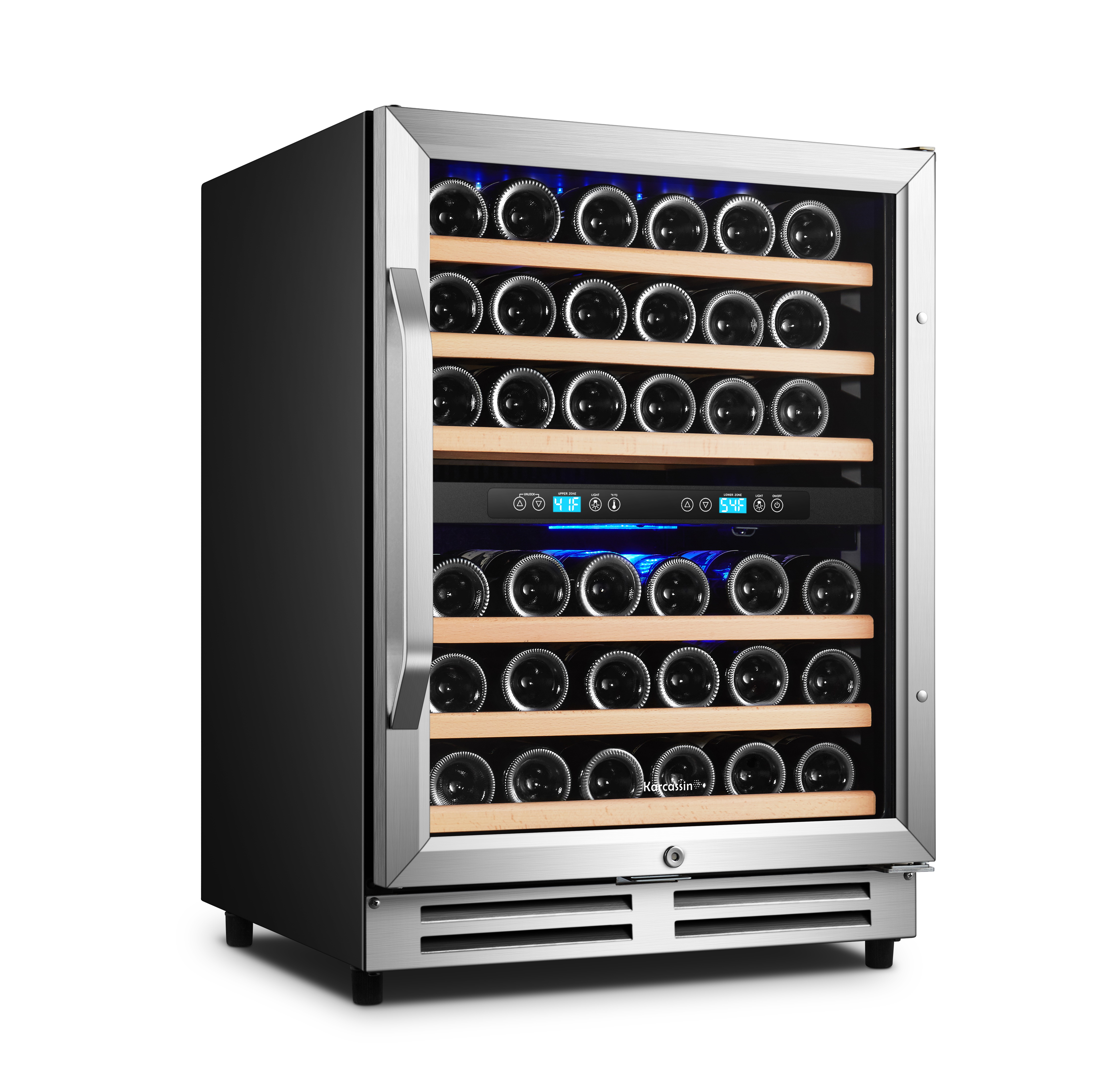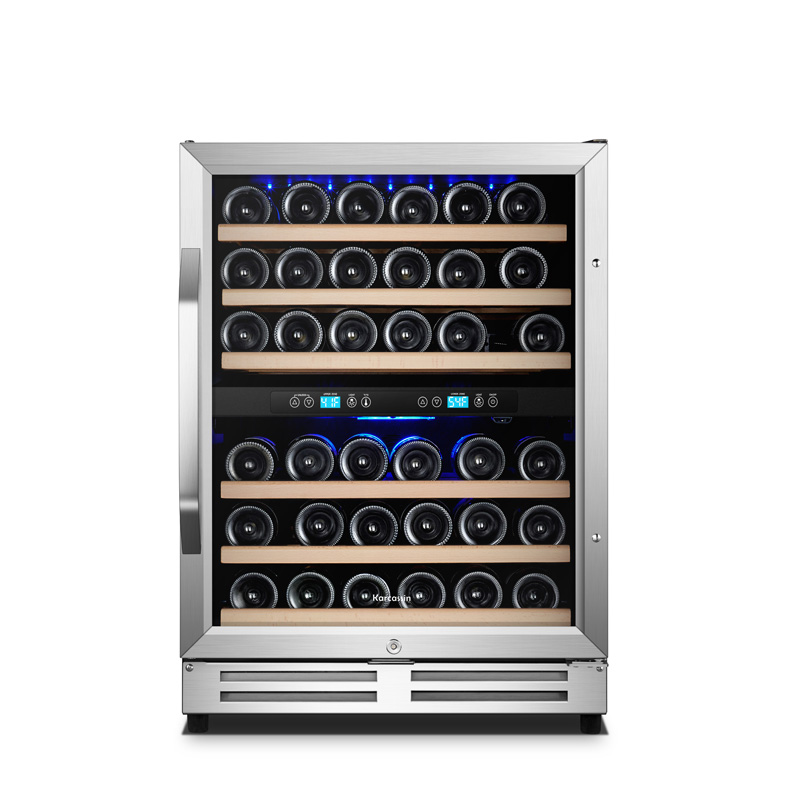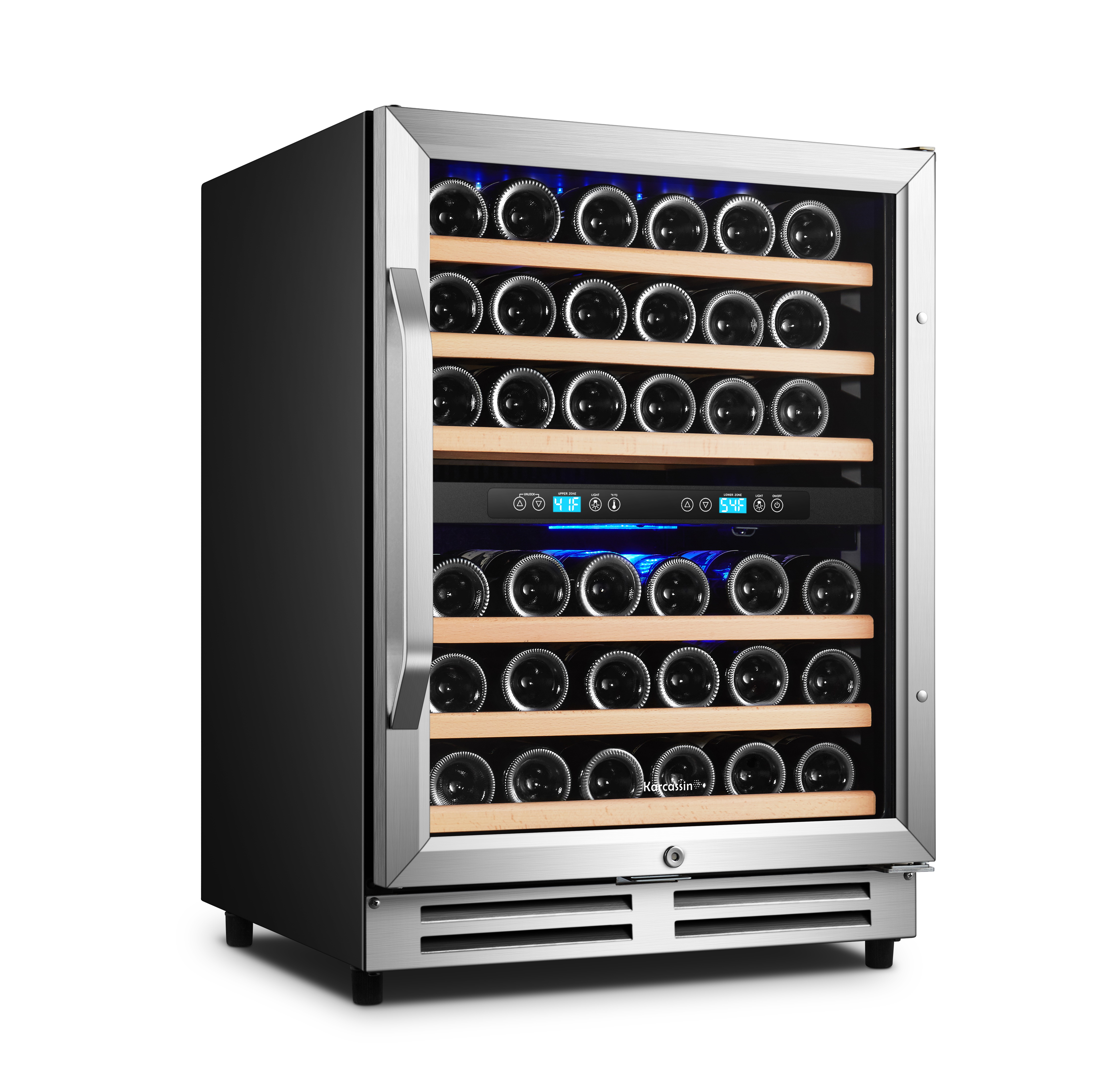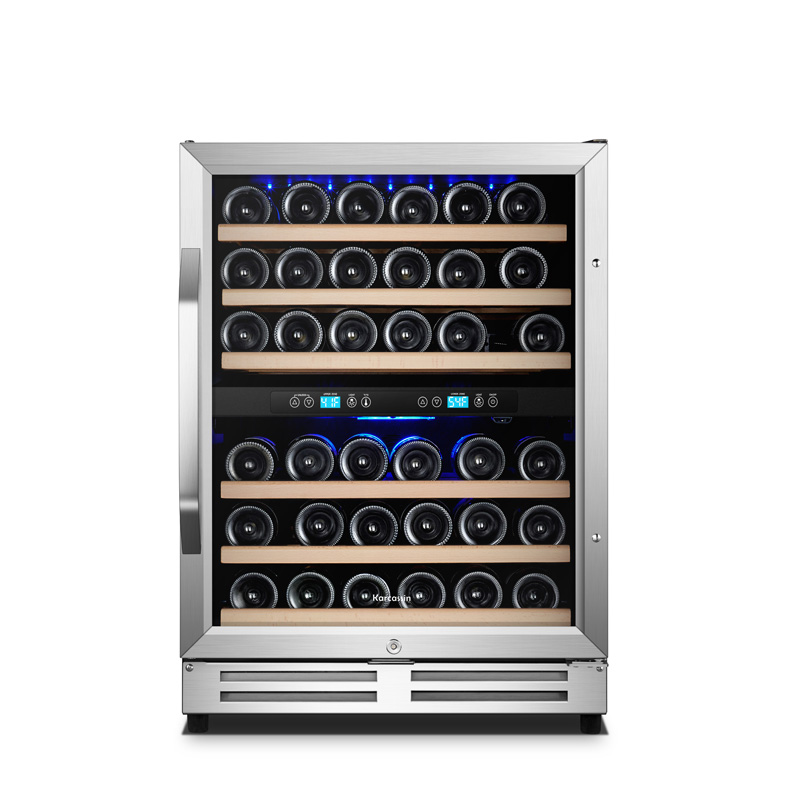 24 inch dual zone wine cooler
CCCME Member
Recommended by CCCME
Product Details

Company Profile
24 inch dual zone wine cooler
24 inch Dual Zone Compressor Wine Cooler
Specification:
1. Capacity: 46 bottles for 750ml standard bottles (lesser capacity in case of 1-liter bottles)
2. Temperature Control: digital control and LED display
3. Temperature Setting: upper zone 5-12℃ (41-54 ℉), lower zone 12-18℃ (54-64℉)
4. Voltagle: 110V/220V
5. Power: 113W
6. Product Size: 595x575x835mm
Feature:
--ELEGANT DESIGN:
Stylish stainless-steel body and double glass door grace all types of décor and adds a touch of style. Double glass door even prevents outside hot air from compromising efficacy of inside cooling air.

--EASY INSTALLATION:
Can be installed either as a cabinet built-in or freestanding style – you can get it permanently installed in a kitchen cabinet, convert an existing bookshelf or have a stand-alone unit in your bar area.

--SMART COMPRESSOR:
Runs quietly without any annoying compressor noise. The internal forced air circulation ensures uniform cooling throughout the fridge, ensuring uniform temp. of all bottles.

--LOW VIBRATION:
Doesn't disturb the sedimentation and helps maintain the flavour of the wine.

--2 COMPARTMENTS 2 TEMP. ZONES:
Upper range of 41-54°F and lower range of 54-64°F.Generous Capacity allowing storage of 2 category of beverages at different temp.

--DIGITAL FUNCTION:
LCD temperature display with touch control and smart memory function. Easily set the desirable temp. and be assured that even after power loss & restart it will remain set to same temp.

--SAFE & SECURE:
Locks automatically when not used for 3 minutes. Press up & down button for 3 seconds to unlock. Prevents unwanted leaking of air due to frequent unwanted opening.

--CARBON FILTER:
Purifies the air to remove suspended dust and strong odors.