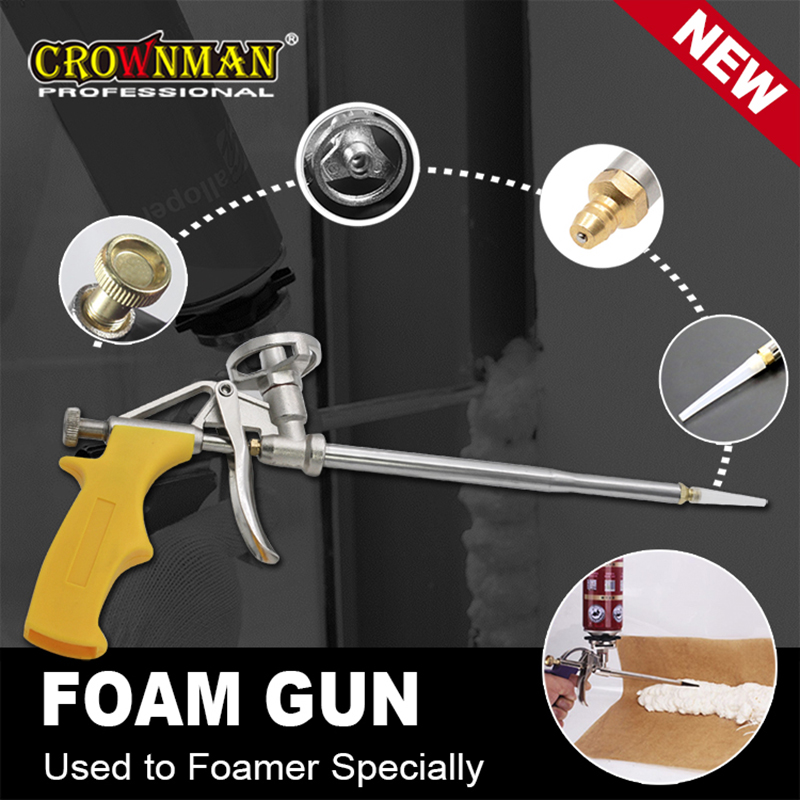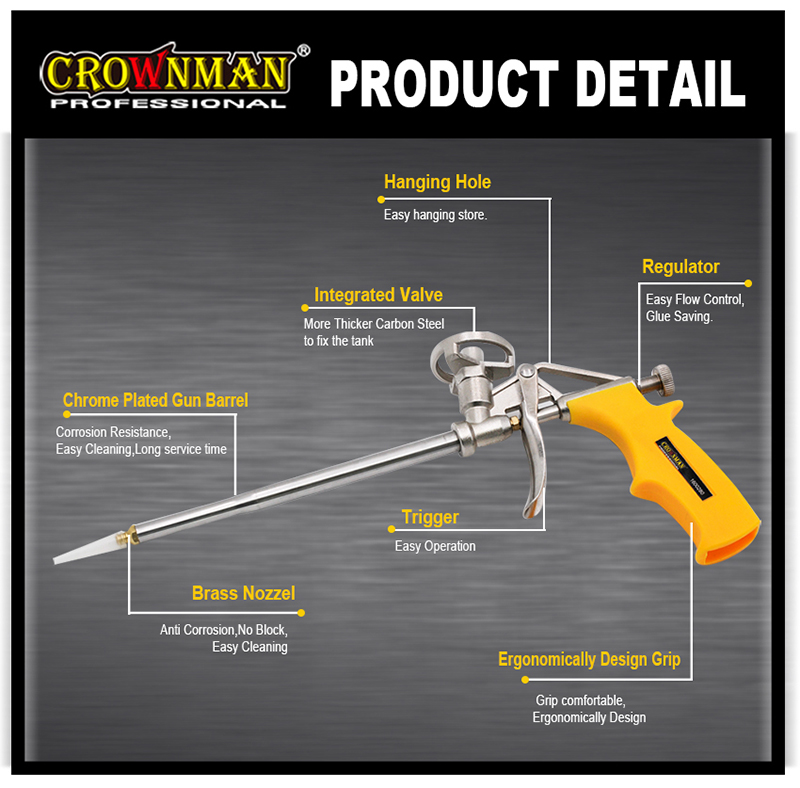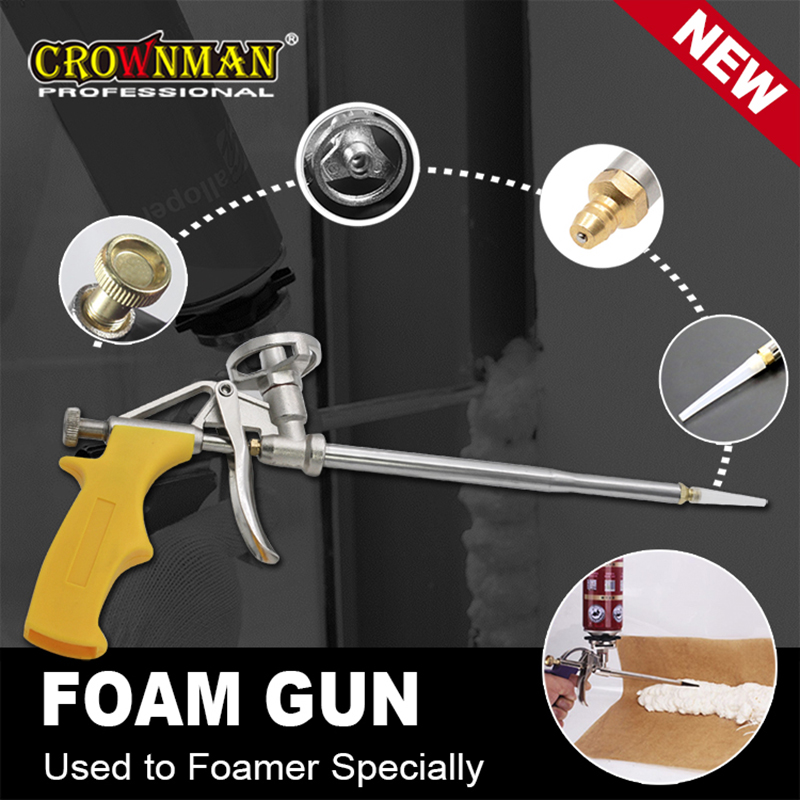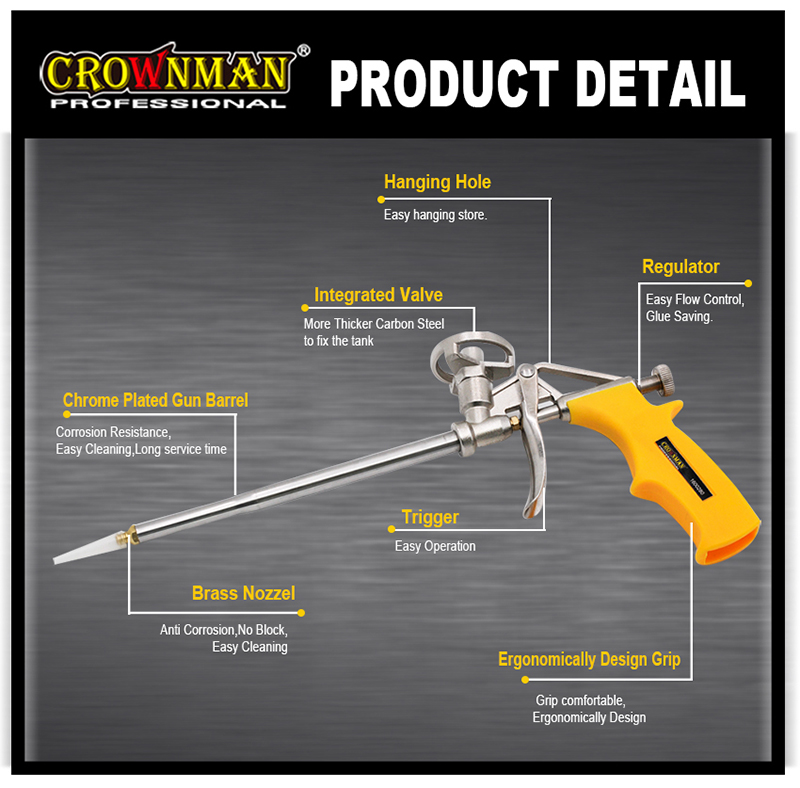 Foaming Gun
Manufacturer
CCCME Member
Recommended by CCCME
Product Details

Company Profile
Foaming Gun
【DURABLE & STURDY】-- Made of per fluorocarbon and ABS Engineering plastics. Per fluorocarbon material can keep the gun stay clean and durable, wear resistant. Inlet valve, delicate thread is easy loading and unloading and not easy chipping and drooling. Ergonomic handle, is more comfortable for long periods of use.

【PRECISION SPRAYING】-- High expansion, small shrinkage, strong bonding, suitable for balcony doors and windows, bathtub and air conditioning hole. Ideal for filling, sealing and insulating small gaps.

【ACCURACY】-- Featuring a Copper Nozzle, this Gun allows expanding foam to be applied quickly and with precision. Spring trigger allows you to accurately control flow, less foam waste, adjustable spray distance. This gun is also perfectly compatible with Great Stuff Pro, Touch'n Seal, Fomo Handi-Foam, Handi-Stick, Seal Pro Guns.