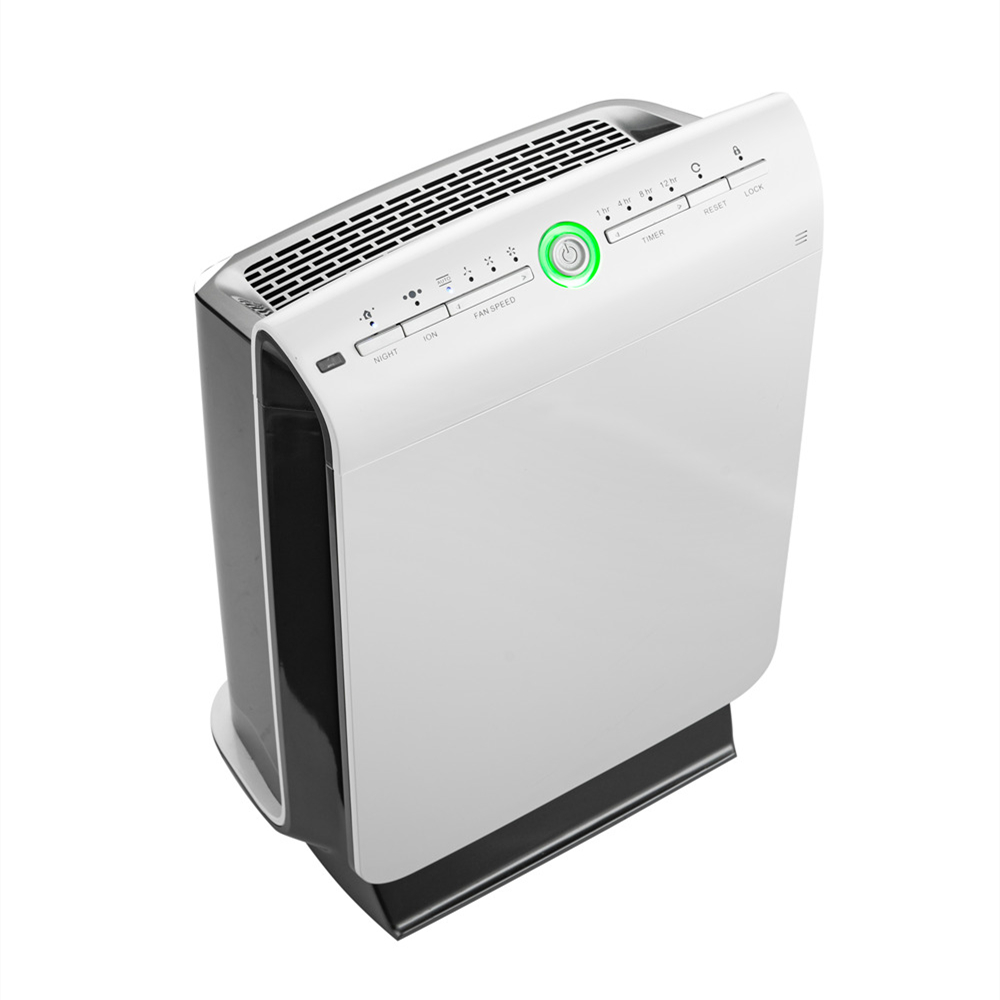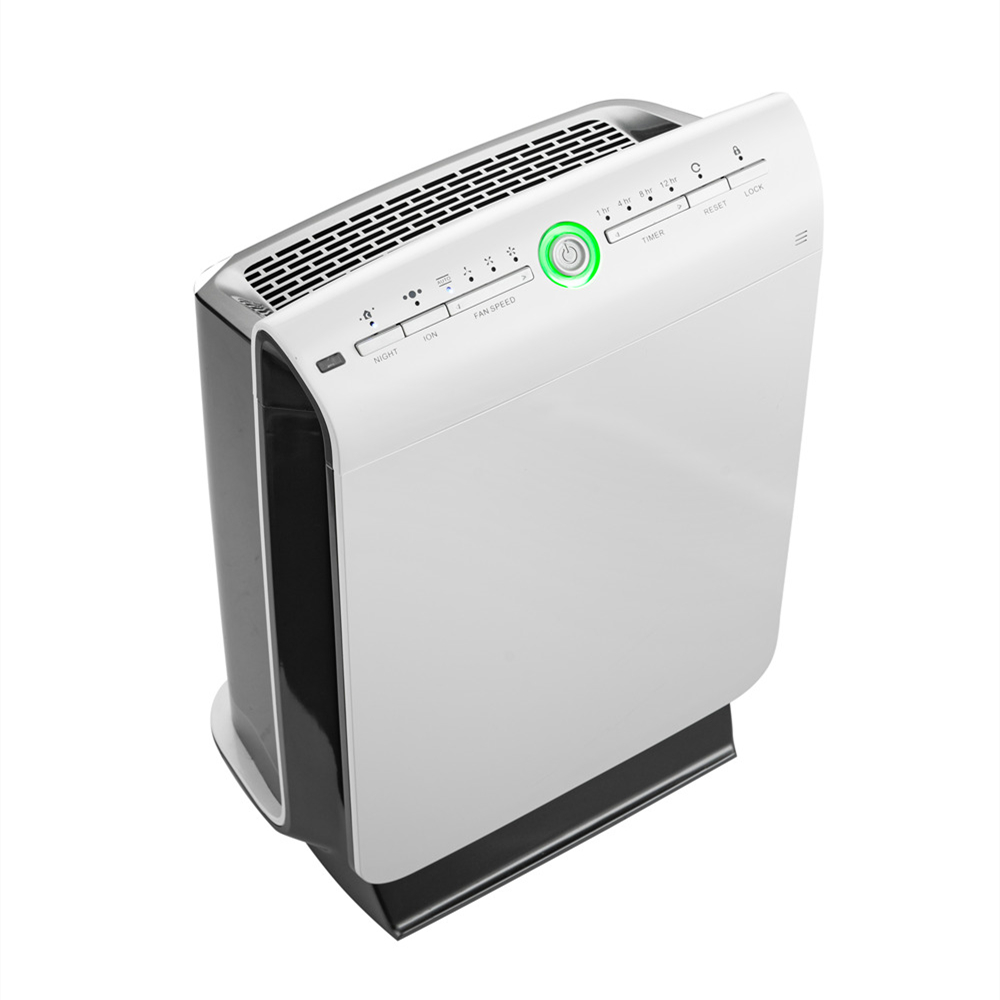 air purifier
CCCME Member
Recommended by CCCME
Product Details

Company Profile
air purifier
AIR PURIFIER
Model: HS-KJ1201C
PARAMETER:
Voltage:220-240V~
Frequency: 50Hz;
Power:45W
Dimension:206×320× 523mm
Packing Size: 360X240X575mm
N.W.:4.6Kg G.W: 5.5Kg
Purification(Max): CADR(GB):170m3/h
Recommended coverage:18-25m2
Noise:40~55dB
Efficiency:Level A (GBT 18801-2008)
Negative ion density:>2million pcs/cm3
Main Function:
Speed:Silence, Normal, High.
Auto Mode:Indoor environment is tested by air quality sensor time to time,Automatically control the motor speed to save evergy.
Night Mode:Air purifier distinguish light conditions in room, Automatically select the night mode and day mode.
Under the night mode, motor turns into silence, shut off all the indicator lights to provide a comfortable rest condition.
Timer Mode: 1h/4h/8h/12h
Negative oxygen ion: density more than 2 million pcs/cm3, which could improve air quality.
Child Lock:: Under this mode can prevent child from operating, which may avoid of danger or machine fault.
Filter replacement remind: Remind icon, humanization design;
Three layers filter
Air quality indicator:supervising air pollution level time to time, red or green light tells bad or good;
Fuction buttons: LED buttons.
Remote control
Designed from Italy, profession helps outstanding