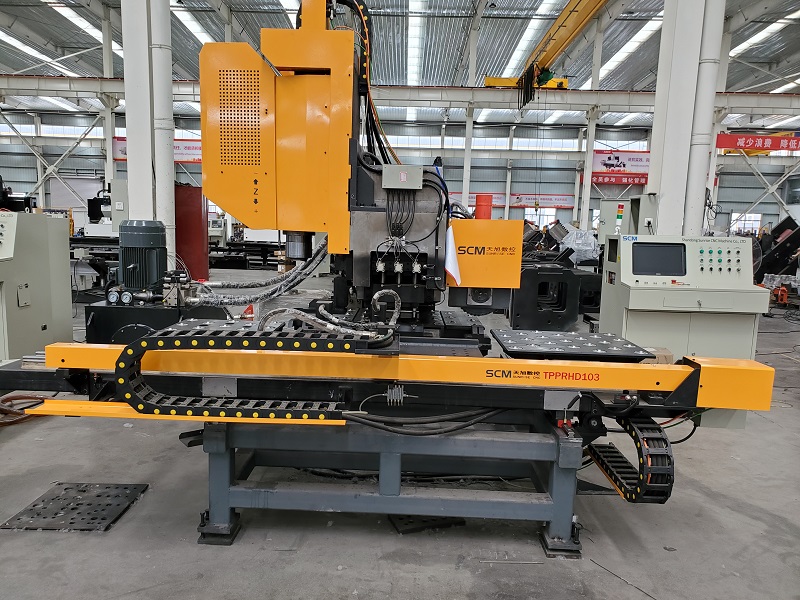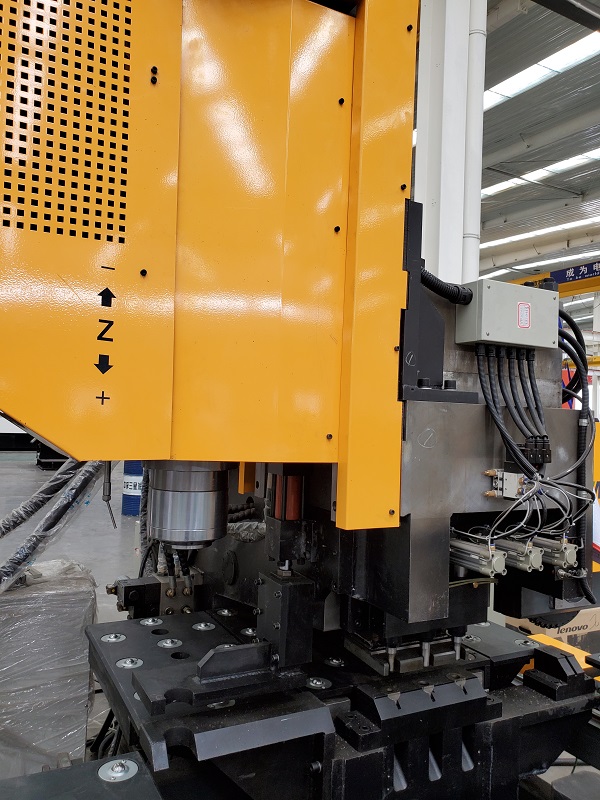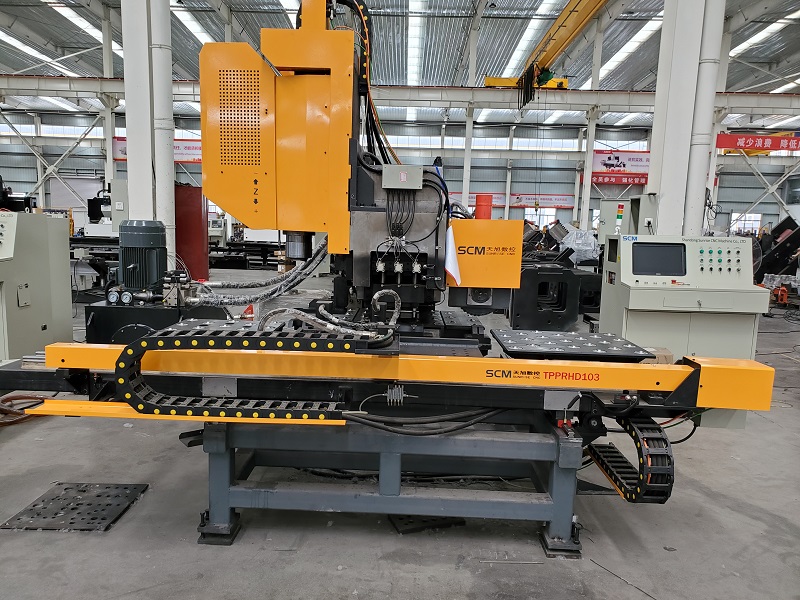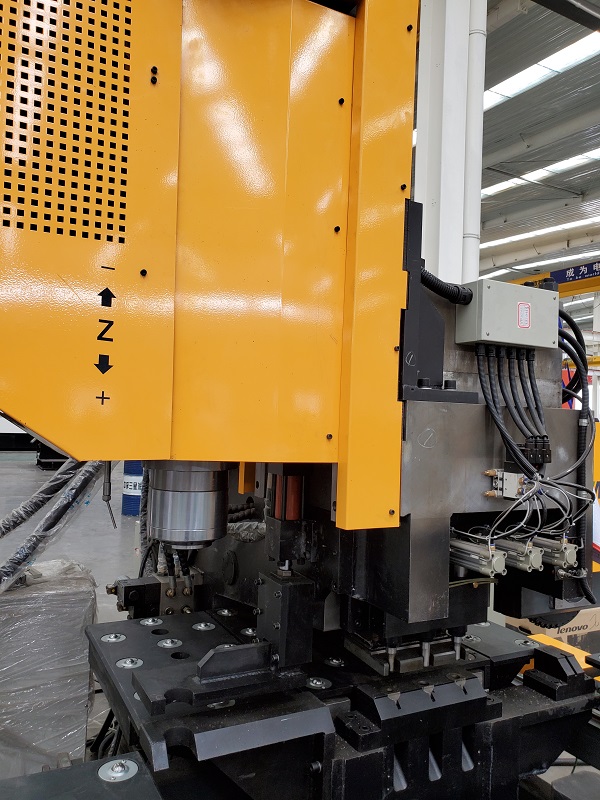 TPPRHD103 CNC HIGH SPEED DRILLING PUNCHING & DISK MARKING MACHINE
Manufacturer
Recommended by CCCME
Product Details

Company Profile
TPPRHD103 CNC HIGH SPEED DRILLING PUNCHING & DISK MARKING MACHINE
1. The machine-frame is made by C-type plate welding, with good rigidity and big handling space. The machine sets three die-stations (among them, one is the marking die-station), automatic switching die-stations. Clamping system can adapt to different work pieces, with zero baffle as datum mark, and work-piece supported by rolling-ball working table. Axis X & Y & Z action should be controlled by servo motor and ball-screw driving, and 3-axis CNC system controls the position of punching, so as to make the whole machining process automatically; operator may input the sizes of work-piece to computer for repeated calling program in the future. Marking unit with disk marking type, automatic marking with high marking efficiency and no need characters manual changed, avoid characters arrangement error.
2. Adopt CNC technology, servo motor infeeding, with high efficiency, stable work-piece precision.
3. Important functional components adopt modular assembly, easy to repair it.
4. Carry out punching, marking and drilling on the one plate.
5. Drilling unit has the functions including rapid falling, slow work-feeding and quick feeding back to improve working efficiency.
6. Easy programming, may input the diameter and position of holes to computer, and also may use the program generated by lofting software, or adopt direct conversion CAD/CAM.
7. The hydraulic station adopts double pump, single motor, water cooling system, sleeve type coupling for all pipelines.
8. The X & Y & Z axis are driven by servo motor, ball screw and linear guide, which ensure the high precision.
9. With self-diagnosis failures function.
10. Lighten the working strength of workers.
Model

TPPRHD103

Max size of work piece L×W(mm)

1500×800

Punching force (kN)

1200

Disk marking force (kN)

125

Max. diameter of punching (mm)

Φ26

Plate thickness of punching (mm)

5~25 (Q235)

5~20 (Q420, 16Mn)

Dimensions of characters (mm)

14×10

Quantity of characters

40

Die-stations

3

Drilling spindle

Max. diameter of drilling (mm)

Φ50

Plate thickness of drilling (mm)

40

Speed

30-3000r/min

taper

BT50

Stroke(mm)

350

In-feed speed

0—5m/min

Z axis servo motor

2kW

Max.Spindle torque (Nm)Spindle speed≤750r/min

280

Power of frequency motor(kW)

22

Drilling head cooling way

Internal cooling &External cooling

X axis servo motor(kW)

2

Y axis servo motor(kW)

2

Min. distance between hole and plate edge (mm)

Punching

25

Drilling

Depends on hole diameter

Precision

Accordance with GB2694

CNC system

SIEMENS PLC

CNC axes quantity

3

Programming mode

Input by keyboard, RS232 interface, floppy disk and USB interface

Overall dimensions L×W×H (mm)

3300×3200×3000

Weight of machine (kg)

Approx.8000