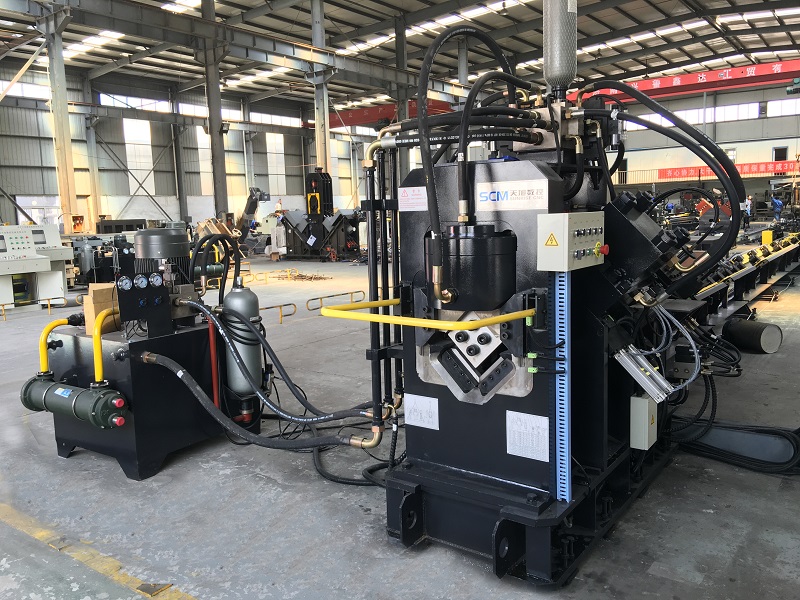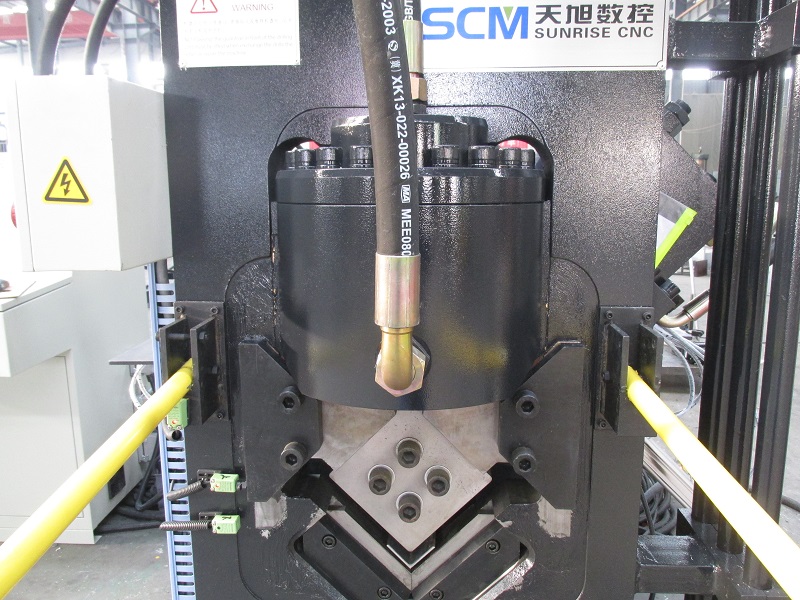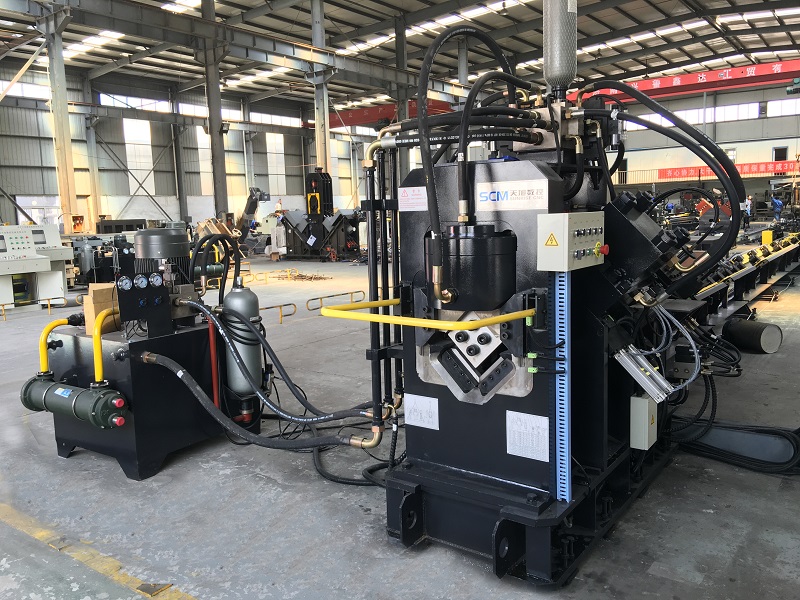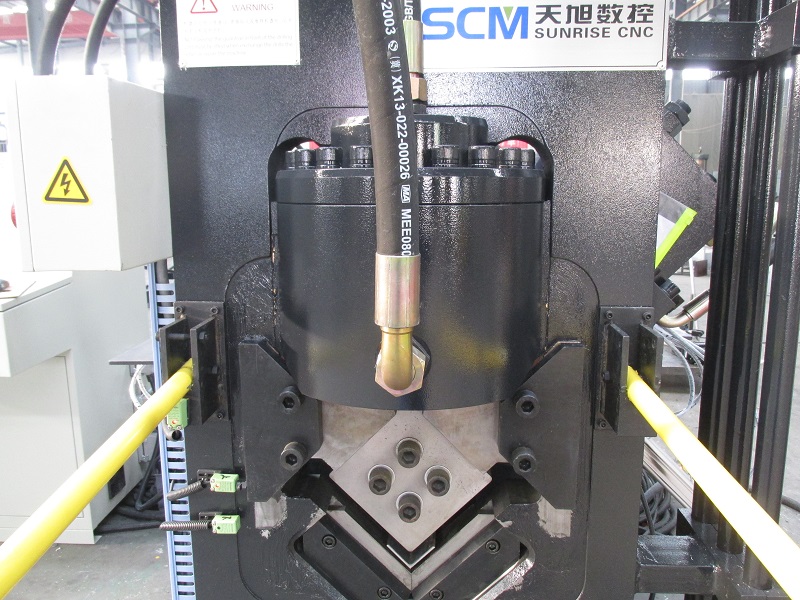 TBL1412 CNC ANGLE PUNCHING MARKING & SHEARING LINE
Manufacturer
Recommended by CCCME
Product Details

Company Profile
TBL1412 CNC ANGLE PUNCHING MARKING & SHEARING LINE
The machine is the special equipment used for angle steel punching, marking & shearing in the field of angle steel tower industry, electric power fitting, structure storage facilities and structure construction industries etc.
This machine is mainly composed of transverse conveyor, rotating loading system, infeed conveyor, CNC infeed carriage, punching unit, marking unit, cutting unit, unloading conveyor, as well as hydraulic, electrical and pneumatic systems etc.
Product Feature:
1. Advanced angle supporting device, has obtained the national patent certificate, which improve the angle processing accuracy.
2. TBL1412,TBL12412A two sets of punches on each side, TAPM1412 three sets ,can process all holes once time.

3. TBL1412A,TAPM1412 Single blade shearing, save raw material.

4. Numerical control processing, the operation is very convenient, can realize automation, high precision, many varieties, mass production.

5. Marking unit with closed body, good rigidity. On the marking unit is equipped with four groups of programmable selection box.

6. With avoided shearing functions, so as to process fixed-length angles.

7. All marking, punching and Cutting in automatic completeness, all finished angles can be unloaded by pneumatic turnover device so as to lighten the working strength.

8. Easy programming, can manual programming and also can use the program generated by lofting software.. It can read NC.1 files generated by TEKLA software.

Special advantages:

1. Enclosed marking unit. It is more stable and safe. It will prolong the marking unit life.

2. Minimum End piece length to minimize scrap.

3. Double accumulators; Feeder speed faster compare to other machines.
Model

TBL1412

TBL1412A

TAPM1412

Angle size (mm)

40х40х3~140х140х12

40х40х3~140х140х12

40х40х3~140х140х12

Max. Punching (dia. х thi.) (mm)

Φ26х12

Φ26х12

Φ26х12

Punching force (kN)

600

600

1000

Marking force (kN)

630

630

1030

Cutting force (kN)

900

1800

1800

Max. length of blank (m)

12

12

12

Max. length of finished (m)

8

8

8

Punches per side

2

2

3

Group of Marking letters

4

4

4

Dimension of letter (mm)

14x10x19

14x10x19

14x10x19

CNC axes

3

3

3

Shearing mode

Double blade

Single blade

Single blade

Feeding speed of angle (m/min)

80

80

80

Programming mode

Lofting software or instruction program

Overall dimensions (mm)

≈25400×7000×3000

≈25400×7000×3000

≈26000×7000×3000

Gross Weight of machine (kg)

≈14500

≈14800

≈16500

Total power (kW)

34

34

43