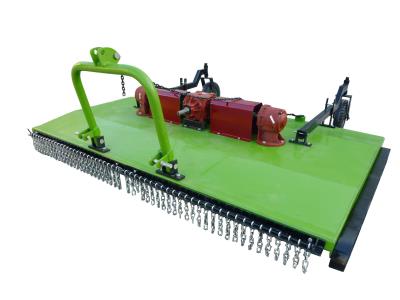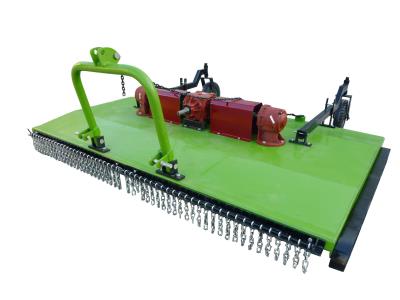 9GSX -2.8 lawn mower grass cutting machine
Manufacturer
Recommended by CCCME
Product Details

Company Profile
attached to 80-120hp tractor protectable chain on the front and rear part suitable for the big farmland and un-cultivated land
This rear mounted rotary mower is added the chain in the front and rear of the tractor rotary slasher to protect the worker. Driven by the 3 gear boxes to keep widely working width. It has own rubber tires to transport.
also have the three main features of these 3 point tractor rear mounted rotary mower.This rotary cutter can be used to cut grass, weeds, and plants in any type of grassy area from fields, parks, and roadway grass verges to lawns, etc..Our rear mounted mowers are especially great for farms and ranches.
1. It is tractor rear mounted mower.
2. Have the chain in the front and rear of the implement to protect the related workers.
3. Tractor driven suitable for P.T.O 540 rpm and could be fitted the clutch.
4. The knife could be chose in 65Mn steel long knife or disc cutter.
5. This rotary mower has the wide width, specially for the big farmland.
Model

Unit

9GSX-2.8

9GSX-3.0

Working width

mm

1400

1600

Working depth

mm

30-50

PTO Rotation speed

r/min

540

PTO shaft spline




6 spline

Total weight

kg

850

920

Matched power

hp

80

100

Linkage




Three-point suspension