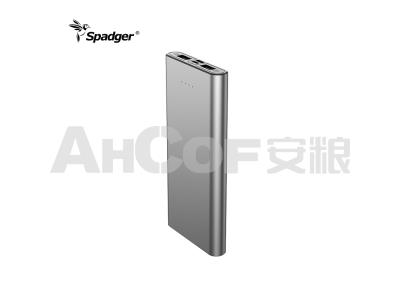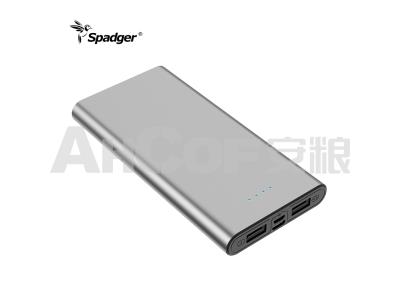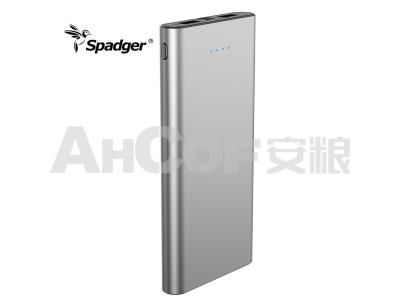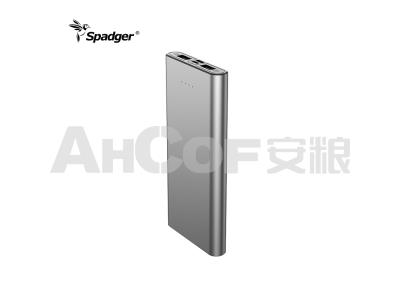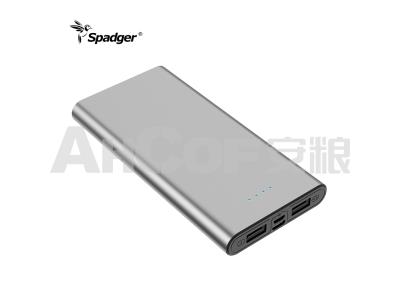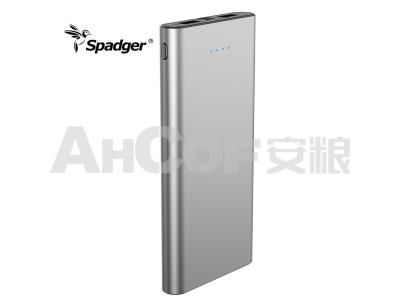 Metal Aluminum PD Fast Charge Power Bank 10000mAh&20000mAh Power Bank for Mobile Phone
CCCME Member
Recommended by CCCME
Product Details

Company Profile
PowerCore Lite 10000:The Light and Compact 10000mAh Portable Charger Astonishing Size:PowerCore Lite 10000 is incredibly slim and light for its large capacity. Only slightly heavier than a baseball, it charges a phone over three times and most tablets once. MultiProtect Safety System:Surge protection, short circuit prevention and more advanced safety features keep you and your devices safe.
Item No:K-90P

Spadger PD QC2.0&3.0 Fast Charge Portable Charger 10000mAh&20000mAH USB C & Micro-USB Power Delivery
Quick Charge Power Bank 18W Input & Output
Battery Type: polymer lithium battery
Input:5V/3.1A 6-9V/2.1A 12V/1.5A
output:5V/3.1A 9V/2.1A 12V/1.5A
Power Delivery Power Bank: USB PD power bank is for charging all your portable gadgets, and with a 18W USB-C output that can include laptops and consoles such as the Apple MacBook and Nintendo Switch
Fast charge your iPhone 8 or later:recharge your iPhone 8/8Plus/x/XS/XS Max/XR up to 50% battery in 30 minutes with Apple original USB-C to Lightning cable(not included).
Fast charge your Android device:support 18W USB-A & Type-C Pd/QC output. Compatible with most fast charge phones in the market including Samsung, LG, Google, HTC and so on.
Optional fast recharging type:18w fast recharge via Pd Type-C or Micro USB port with Pd/QC Supported adapter (not included) and the right cable(included) in 3 hours.
Real 10000mAh capacity:10000mah capacity charger is more than enough for all day trip to fully charge your iPhone 8 for 3 times, or Samsung S8 for 2 times.The 20,000mAh capacity can charge an iPhone 7 6.5 times, a Samsung Galaxy S7 4.7 times or an iPad Mini 2.4 times.