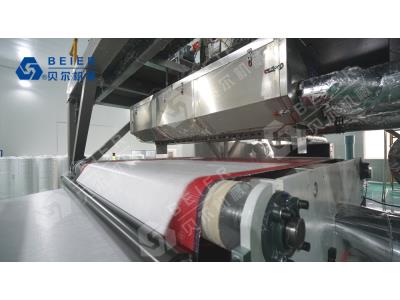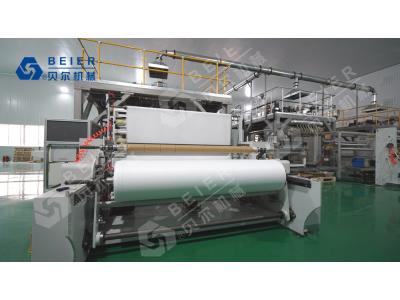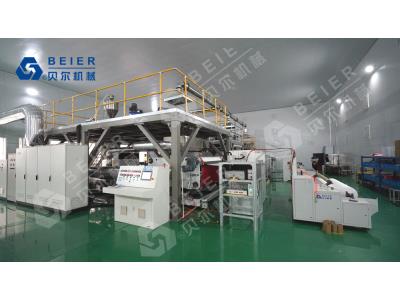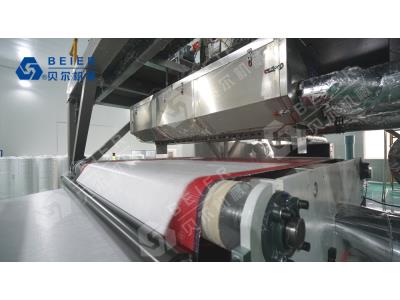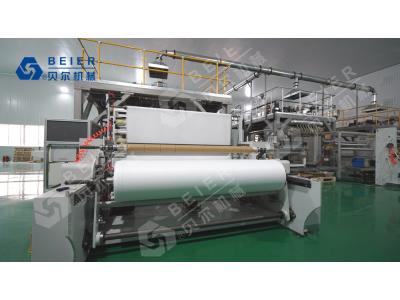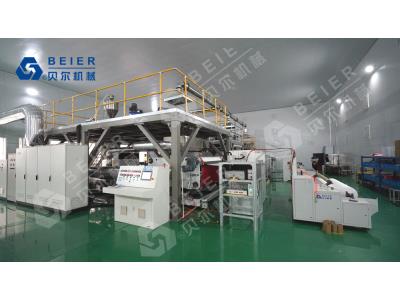 BR1600 PP Melt-blown Fabric Production Line
Manufacturer
Recommended by CCCME
Product Details

Company Profile
General information This equipment is used for the production of melt-blown non-woven fabrics. Using polypropylene as the main raw material, supplemented with master batch and additives such as anti-oxidation, static electret, flame retardant, etc., it produces melt-blown nonwoven fabrics with different colors and different functions. The products are widely used in industrial felt, industrial oil-absorbing cloth, industrial sound insulation cotton, industrial high-efficiency filter materials, etc. At the same time, this production line can also produce melt-blown fabric for masks.
Process introduction
The melt-blown nonwoven process uses high-speed hot air to draw a thin stream of polymer melt extruded from the die orifice, thereby forming ultra-fine fibers and condensing on the screen or roller, and relying on self-adhesion and become a non-woven fabric.
Standard process:
Polymer preparation → Melt extrusion → Metering pump → Melt-blown die head assembly → Melt flow stretching → Cooling → Coiler