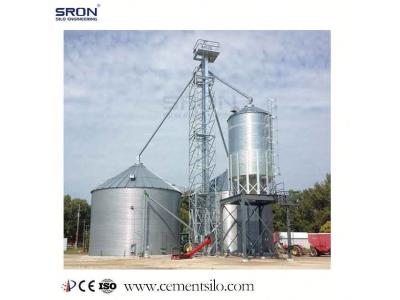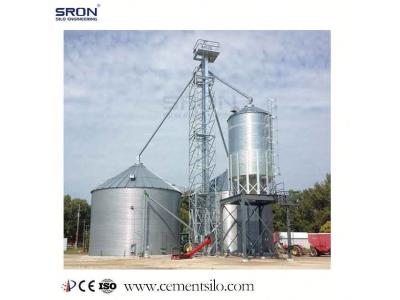 Corrugated Bolted Silo
Manufacturer,Scientific Researcher,Engineering Contracting Company
CCCME Member
Recommended by CCCME
Product Details

Company Profile
Corrugated Bolted Silo
1- Roof Top:
The roof is design to stand up even the harshest environment
of extreme snow disaster with echo of top and down part
strong structure and connecting radial ribs which is Z interconnected
again itself. Roof panels incorporate with ribs with over and under
lap profiles ensuring a precise fit.
2- Body Steel Plate:
A commercial275g/m2 double galvanized steel coating increases
life and durability.450g/m2 and 600g/m2 coating available for
customized order.Each sidewall sheets are manufactured from high-tensile steel that has the ability to overcome extreme power, pressure.
3- Stiffeners:
SRON's high tension stiffener(can be located inside
or outside silo) profiles make bins stronger allowing silos to
stand well even under extreme hurricane. Base stiffener boots
are coated so they won't rust over time.
4- Wind Ring: For tall silos or that need to resist heavy wind.
Wind ring and brackets reduce bolt holes in stiffeners;
swaged technology ensure silo power load capacity
5- High strength bolts and screws:
SRON's high strength bolts paired with sealing washers, coated
hardware provides added protection from rust to ensure your grain
bin stands the test of time.
6- Manhole: double layer security locking manhole system
7- Wide Flange H Beam Support Structure:
Wide flange H-Beam support structure has the strength and durability
to support the heavy hopper silo loads long time, and with consideration
of wind and seismic requirements. (grain silo)