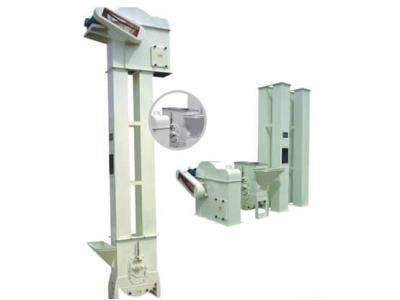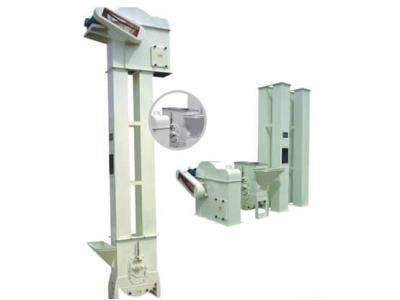 BUCKET ELEVATOR
Manufacturer,Scientific Researcher,Engineering Contracting Company
CCCME Member
Recommended by CCCME
Product Details

Company Profile
BUCKET ELEVATOR
Bucket Elevator ensures upward transport of grain in undamaged and economic way at desired capacity. Generally bucket elevator is made of galvanized steel, painted carbon steel or stainless steel upon special production requirement. Our TDTG series bucket elevator is widely used for transportation of bulk grain and other materials in industries of grain processing, feed stuff production and oil processing enterprises.
The pulley is covered with rubber material. Thus, the risk of belt slippage and skidding has been eliminated, 100% ensure full capacity operation.
Optional for high strength plastic bucket material of high density PE, Nylon, Polyurethane according to handling material features.
Enhanced elevator belt by using chain polyester and weft polyamide material, suitable for temperature -20℃ to +80℃.
Drive Unit (Head section) consists of electric motor, reducer (shaft type) and drum. The installation and maintenance is easy. For the drive motor and reducer, optional for Chinese famous brand or international brand SEW, CEAR etc.
Equip with full round safety device, like explosion-proof panels and observation window, also can be optional for speed lose sensor, belt alignment sensor, level & Choke sensor.