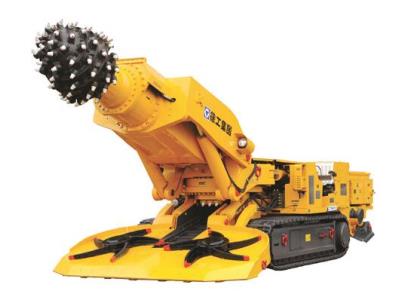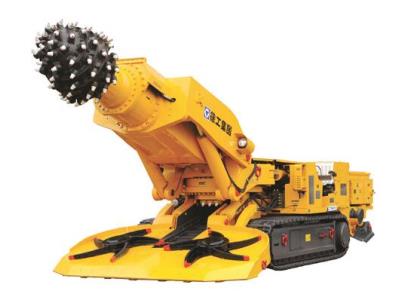 EBZ160 265 kW mining roadheader tunneling roadheader
Trading Company
Recommended by CCCME
Product Details

Company Profile
EBZ160 265 kW mining roadheader tunneling roadheader
EBZ160 roadheader is designed as compact structure, low body, low center of gravity. easy operation, good working performance.

1. Electric control system
EBZ160 roadheader adolts flame proof and intrinsically safe switch box and control box with small size, light weight, flexible operation, which is safety and reliable: main controller is installed in a closed casing that can effectively block out
electromagnetic interference; working condition is shown with LCD screen, menu mode is used for operating interface with flexible and safe parameter setting; it is equipped with functions such as overvoltage, motor overload, open-phase, short circuit, over temperature and earth leakage lockout.

2. Hydraulic system
The hydraulic system of EBZ160 roadheader adopts transfer case, several pumps control, with main hydraulic components coming from international brands.

3. Spraying system
Spraying system of EBZ160 roadheader include inside and outside spray systems, of which the front is after-pick spraying which is used to strength outside spraying, the latter is reasonable in design and equipped with leakage detection function.

4. First freighter
Straight structure is adopted for first freighter, which can achieve smooth lapping with hauler bed and transportation.

5. Traveling mechanism
The traveling mechanism is a high integration of internationally advanced motor and reducer, whose big output torque can adapt to operations with large dip angle. If there is limit for weight or total weight during transportation, it can be disassembled for transportation.