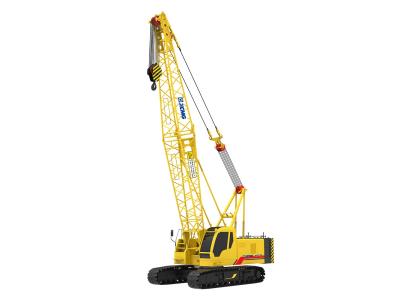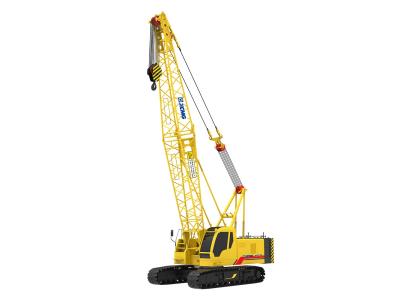 crawler crane XGC55
Trading Company
Recommended by CCCME
Product Details

Company Profile
crawler crane XGC55
The XGC55 crawler crane is a new generation of crawler crane product successfully developed by XCMG following QUY55 crawler crane.
While inheriting the advantages of the old products, the new generation pays more attention to improving the performance, operating efficiency, convenience for disassembly and transportation, and comfort of operation. The system is mature and reliable, and the safety devices are complete.
It is equipped with a self-erecting function, main winch quick release function, one key switch function, an engine cold start device, a winch monitoring system, a hydraulic high-pressure bypass filter system, and an electronic level gauge, anti-lightning system, travel commutation function, the main boom catwalk and other advanced technology, all aspects of performance are superior to the domestic counterparts.
The first domestic crawler crane to use pilot proportional control technology. The lifting performance is in the advanced level in same domestic industry.
The patented logic integrated control valve is used to control brake opening and closing, and brake control pressure is from main oil circuit, which make a more safe and reliable work.
The main system uses overall power variable pump control and the main and auxiliary winch can respectively choose double-pump coflow mode to improve working efficiency.
The main crane actions use advanced hydraulic proportional control technology. Operator can control each mechanism moving direction and speed by operating the hydraulic control handles, with infinitely variable speeds and good fine motions.