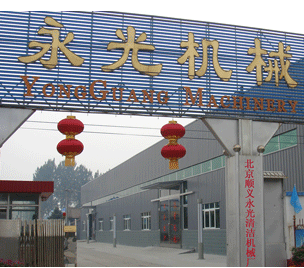 Beijing DuoBinCheng Construction Machine Co., Ltd. is mainly engaged in the research and production of small construction and engineering machinery.
Branded as "Yongguang", more than 20 machines produced by the company are cataloged in six series, extensively applied in building, road construction and engineering industries.
Construction machinery includes reinforcing bar cutting machine, reinforcing bar bending machine, reinforcing bar straightening machine, thread rolling machine, cutting machine, vibrator and so on;
Road construction machinery covers such followings as concrete pavement joint-cutting machine, concrete pavement cutting machine, asphalt pavement slotting machine, vibratory roller and so on;
Engineering machinery covers such scope as power trowel, vibratory rammer, vibratory plate compactor, mobile light tower and so on.