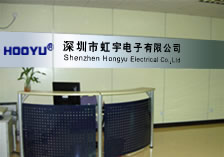 HongYu Electronics Co.,Ltd is a professional manufacturer of good quality wiring products such as cable ties,cord bushing,close-end connector and terminal block.With more than 10 years of development,most of our products are qualified by UL,VDE and CCC. Our production process also gained ISO 9001 :2000 accreditation ensuring each batch produced conforms to specifications and is of the highest quality.
Our company is authorized to operate import and export,and can issue 17% VAT as well, so that we can accept order ,payment,and delivery method in our customer's convenience.
Deeply undertake the policy for providing customers with superior quality,stable supply,reasonable price and impressive service,Hongyu Electronics Co., Ltd is ready to serve you as your most reliable partner .