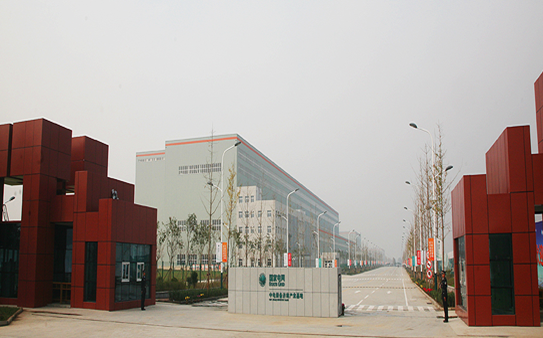 Shandong Electric Power Equipment Co., Ltd. (Shandong Electric Power Equipment Factory) is part of Shandong Power Equipment Group Corporation,was founded in 1958, completed in 2009 to Corporate Reorganisation.
The company mainly engaged in the power transformer products R & D, design, manufacturing, sales, maintenance, testing, related equipment supporting and EPC general contracting,The leading products include: 110kV ~ 1000kV power transformer, ± 200kV ~ ± 1100kV converter transformers, 110kV ~ 500kV smart transformers,110kV ~ 1100kV shunt reactors, smoothing reactors, 110kV ~ 1000kV all-fiber current transformer, various types of distribution, wind power, amorphous alloy transformer,etc.The company is one of the domestic manufacturers, has a comprehensive grasp of mature technology about uhv ac transformer, converter transformers, shunt reactors and large capacity testing transformer.
The total area of the company's production plant is 530,000 square meters, total construction area of 290,000 square meters, capacity of 110 million kVA transformer, reactor capacity of 12 million kVar, is the largest single-plant capacity,the most advanced tooling equipment, the strongest test electrical equipment manufacturing base in the world.
With strong research and development strength, the company owns perfect independent innovation system, created a successful development industry miracle of the uhv ac transformer, converter transformers and shunt reactors, made a number of independent intellectual property rights and the international advanced level of R & D results.The company always take the customer as the focus, established a perfect quality assurance system, with advanced technology research and development platform, first-class simulation software and testing methods..The company is a national high-tech enterprises、transformer branch of China electrical equipment industry association member units、China conformity assessment recognized by the National Accreditation Board (CNAS) Testing Center (CNAS L5886)、Shandong Province enterprise technology centers、engineering centers、enterprise academician workstation,is Transformer Research Institute of State Grid Smart Grid Research Institute to build units and Shandong University School of Electrical Engineering joint postgraduate training base.
The company is committed to the development of China's electric power industry, products are widely used in power, thermal power, wind power, pumped storage power engineering, papermaking, textile, transportation, residential and other large industrial users, the market covering the whole country 30 provinces, cities and autonomous regions.The company adhere to the "internationalization" development strategy, products are exported to more than twenty countries and regions such as Asia, Africa, Latin America, North America and the European Union.The company vigorously expand the factory overhaul business,is the"transformer factory repair base"of shandong electric power group, hebei electric power company and henan electric power company.
For the future, the company will continue adhering to the "pursuit of excellence, and strive to exceed"spirit of enterprise and the core values of "integrity, responsibility, innovation and dedication", accelerate the construction of "world-class leading power transmission equipment companies to promote enterprises bigger、stronger and better, for the development of China's power industry and local economic and social development and make due contributions.