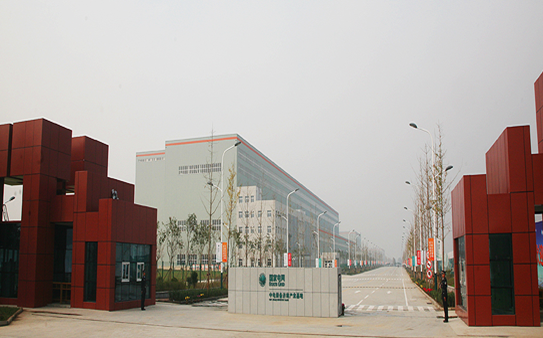 Shandong Power
Equipment Co., Ltd (SPECO) is a large state-owned enterprise subjected to China
Electric Power Equipment and Technology Co. Ltd. (CET), which is the sole subsidiary
of State Grid Corporation of China (SGCC). The main products are distribution
transformer, power transformers, shunt reactor, smoothing reactors, converter
transformer graded from 110kV to 1000kV. SPECO is the key enterprise in China,
the one of the first rank of qualified supplier for the 500kV power transformer
mass purchasing by the State Grid Corporation of China.


SPECO was founded in 1958 as Shandong
Power Equipment Repair and Manufacture Factory. In November 2009, SPECO has
been restructured into corporations and in March 2011 named as Shandong Power
Equipment Co., Ltd. There are presently approximate 1300 employees. The company
has the assets of RMB 1.5 billion Yuan in total, with the annual capacity of
40000MVA. The products have been supplied to more than 25 provinces in China
and also been exported to foreign countries such as India, Nigeria, Pakistan,
Mongolia, Indonesia, and Vietnam, Albania, Oman, Venezuela, and Sudan etc.
SPECO insists on
the management principle of "standardization, normalization, precision" and
owns the advanced equipment and tools, high-qualified staff's team and
consummation quality guarantees system. The company has obtained the
certificates of national ISO 9001 Quality Management System, ISO 14001
Environmental Management System, and ISO 28000 Occupation Health& Safety
Management System. The company provides solution services according to users
demand and ensure the safe and stable operations of power grid. We are aiming
to cooperate with consumers to achieve mutual benefit and win-win results.

On 23rd October, 2011, 400MVA, 1000kV Ultra-High Voltage power transformer
research and developed by our company has passed the state-level test. The
Committee of Identification agree that the UHV power transformer are reasonable
in construction, reliable in insulation, has less partial discharge, low
losses, low temperature rise and low noises. This product meets all the
requirement of international standards concerned. The success of UHV
transformer production marks that our technological skills has achieved the
first rank of the world.

CET Industry Base has accomplished on 26th October, 2011, covering
the total area of 155 acres. The key industry is research, development and
manufacturing of UHV power transformer and shunt reactors. The output capacity
of the industry base is110000 MVA of power transformer, 12000MVar of shunt
reactor, 2800 sets of any kinds of transformer. It would be the most advanced
power equipment manufacturing base, with the most advanced technological tools,
the most strengthened test ability and the largest output of single phase in
the world. As the establishment of the manufacturing base, SPECO would rank in
the world-class power equipment enterprises.

SPECO would carry on the spirit of "To surpass ourselves
and to pursue excellence". We aim to devote ourselves to continuous improvement
and innovations, to provide the excellent services to our customers and make
contribution to the development of electric power industry in China
and the world.