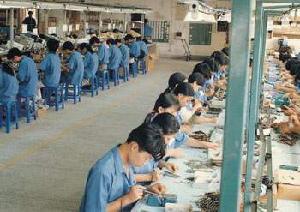 Shenzhen City Xiang Electronics Company Limited (formerly Shenzhen City Yunfei Wang Yip Electronic Company Limited ) is located in the convenient transportation of Baoan Xixiang, covers an area of 4500 square meters, about 500 employees, in addition to have a professional production line, there is an independent mold R & D department, injection department, injection department, screen printing sector and domestic and foreign business sector, is set research and development, production, sales of electronic gifts and gift manufacturers. The company has established a perfect quality control system, from product design, mold manufacturing, product assembly are all aspects of the use of advanced production equipment, first-class management, ensuring product quality and efficient.
The company to "new, strange, special" for the purpose of innovative products, is committed to the development of: Fountain card speaker, alcohol tester, HUB, solar flashlight, timer, calendar calculator, timer box, multi-functional pen holder, novelty clock, calendar automatically elected Taiwan radio, office penholder radio, pedometer, electronic gift. Many models, modeling exquisite, screen printing text and pattern. The company can also according to customer requirements, sample processing, quality assurance, delivery on time, products are mainly exported to Europe and the United States, Southeast Asia and the domestic large and medium-sized city.
The company to Prudential-oriented, "Innovation surprising re-quality, observe good faith" for enterprise business philosophy, welcomed around the importers and exporters, wholesalers, gifts suppliers, department stores and chain stores came to visit the negotiations, painted majestic grand production and marketing networks.