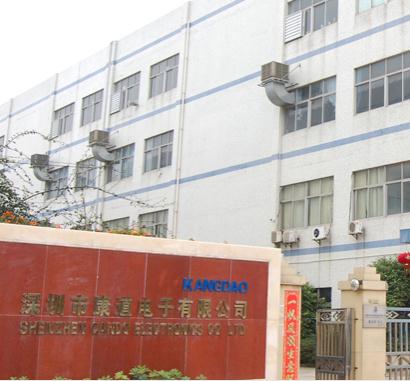 Shenzhen City Winterthur photoelectric display Limited is a company specializing in flat panel display terminal products manufacturers, engaged in product development, production, sales and repair services, to ODM manufacturing as the core business, products mainly covers LED, LED-TV LCD TV liquid crystal display and notebook computer. Hop Fung Thai company is committed to the development of overseas markets and investment products, products are exported to Europe, North America, South America, Asia and other countries and regions, annual sales of more than 1000000000 yuan. Recently, Hefeng Thai companies to cope with future large-scale development needs, in Henan purchase of a nearly thousand Chinese acres of land, as a future production base.
Hop Fung Thai company marketing headquarters in Beijing CBD, China Trade Center office.
In order to open up the domestic market, and companies use products - screen, television, computer, the new flat-panel computer production advantages, to directly into the terminal shop approach, namely the establishment of" substation" image stores, to reduce the circulation link, establish market advantage.
" Substation" is the combined companies are building DIY digital home experience center, namely the one-stop home digital products supermarket new concept, will be the same brand ( Alisen Aere letter ) flat TV, super screen, Mini desktop ----PC box, TV cloud card - giant Pad,3G tablet computer, telephone9 inch tablet computer, and automotive electronics and other household electrical appliances - derived car housekeeper, DIY appliance may create.
In future, companies will have more computer, digital and home appliances derivative products: air born rats, body posture game controller, for" substation" products to provide more support.
Hop Fung Thai company by virtue of substation 's superiority product, build strong Aere letter brand, to open the new era of digital family supermarket.
Hop Fung Thai companies in high-speed development process, the establishment of a set of perfect after sale service system and quality management system certification, the company focus on internal management, has improved the ERP, CRM, SCM management system. Hop Fung Thai companies will uphold the quality-oriented style, refine on manufacturing leading high-quality digital audio-visual products, at the same time, Hefeng Thai company through the enterprise internationalization, the development scale, product diversification, professional operation of the operation, to further improve the management mode. Build advanced company culture, form enterprise powerful core competition ability, build the company into a world-class well-known enterprises.