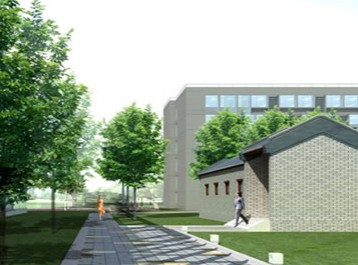 The four Time Inc was founded in 1988, headquartered in China Beijing CBD central business district. Is recognized by the national high-tech enterprises and " national cultural exports of key enterprises ", is also the domestic industry only state foreign project contracting qualified private enterprises, is China Chamber of Commerce as the innovation of science and technology of China enterprise 100 strong, three among the " China Forbes potential enterprise list" before 20.
Huitong eight party, up to four. Four times since the founding date, and always uphold a harmonious, win-win concept of development, adhere to the "innovation, integrity, diligence, dedication" of value orientation, with the industry understand deeply and accurate hold, relying on its comprehensive and high level products, technology and operations team, the digital television integrated solutions, digital TV value-added services, radio and television network investment and operation, as a major area of concern and the direction of development, and made breakthrough progress, become the Chinese Radio and television industry's most powerful system integrators, technology providers and network operators.
In 2007, four times the media ( RWANDA) was founded as a symbol, pulled open four times " go" development strategy. So far, has been in Nigeria, Kenya, Tanzania, Uganda and other 14 countries in Africa the establishment of the company, in 13 countries access to digital television and mobile multimedia service operation license, in 9 countries began operations, more than 1200000 users, has become the fastest developing Africa, the impact is the biggest digital TV operators. Since 2011 April, Li Changchun, Liu Yunshan, Li Yuanchao three central leaders went to Africa to visit the company up to four, four to Africa project gave high evaluation and fully affirmed.
Until the banks at low tide widened, with no wind stirring my lone sail. Now four, the development of vision has been clear, the staff team expands increasingly, management has improved continuously, each career coordinates development. Along with the Yizhuang headquarters base in use, there will be four of the window to the world, create the future of the new base.
Days, geography, and. Four times is full of pride in the dazzling dawn.
Open up, forge ahead, a win-win situation. Four master is be in high and vigorous spirits towards a better tomorrow.