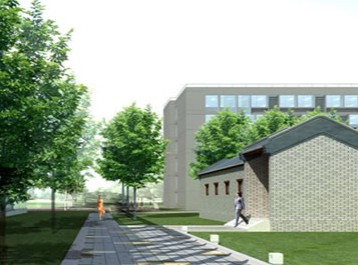 Four of the Time Inc. was founded in 1988, is headquartered in Beijing, China, Central Business District CBD. High-tech enterprise certified by the state and national cultural exports of key enterprises, the domestic broadcasting industry, the only qualified private enterprises of the national foreign project contracting business, the Chinese Chamber of Commerce as the Chinese scientific and technological innovative enterprises 100, third among Forbes potential corporate ranking the top 20.
Huitong all directions, up at four o'clock. Four of times since the founding of the date, and always uphold the concept of harmony and win-win development, adhere to innovation, integrity, diligence, dedication, "value-oriented, with deep understanding and accurate grasp of the industry, relying on its comprehensive and high level of products, technology and operations teams, digital TV total solutions, value-added services of digital TV, radio and television networks of investment and operation, as a key area of ​​focus and direction of development, a breakthrough to become the most powerful system for today's radio and television industry integrators, technology providers and network operators.
Opened in 2007, to Sida Times Media (Rwanda) Limited was established as a symbol, four of the times "out of the prelude to the" development strategy. So far, 14 African countries such as Nigeria, Kenya, Tanzania, Uganda has set up a company in 13 countries, digital TV and mobile multimedia services operating license to start operations in nine countries, more than 1.2 million users, becoming Africa's Development fast, the greatest impact on digital TV operators. Since April 2011, Li Changchun, Liu Yunshan, Li Yuanchao three central leadership has to up to four African company to inspect four of the projects in Africa give a highly valued and fully affirmed.
"On both sides of the tidal flat, wide, wind a sail is lifting." Today, four of the development vision has been clear, the workforce growing, continuously improve the management level, the coordinated development of various undertakings. With the the Yizhuang headquarters base in use, will become a window of four of the world, create a new base for the future.
Weather, geography, and. Four of the era of pride and enthusiasm to usher in a bright dawn.
Pioneering, progressive, and win-win. Sida is high-spirited towards a better tomorrow.