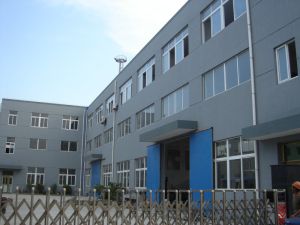 Ningbo AGSUN PRODUCTS.INC is a foreign capitalized enterprise, specialized in manufacturing BBQs, Outdoor Gas Grills, Charcoal Grills, Electric Ovens and other stainless steel items. Our grills are mainly exported to the super markets of America and Canada which have achieved good reputation since the very first days.

Ningbo Agsun Products, Inc. is located in the Cixi Economic Development Zone, Ningbo City, Zhejiang Province, and occupies an area of 73,000 sq. meters. There is 80,000 sq. meters modern workshop among the rest.

There are 800 employees and a staff of more than 80 various technical engineers and professional manager working in Agsun.

Excellent staff and efficient productive capability along with complete quality system make us filled with confidence to assure customers' needs, not only good quality but also punctual delivery with reasonable quotations.

It is our pleasure to cooperate with all customers from all over the world. With efficient capability and experience, we can also provide OEM/ODM processing according to customers' requirement. We guarantee that we will contribute our abundant experience and professional services to our reliable OEM/ODM services and provide the customers with products even beyond their demands on quality.

We behold "The Future Counts On Quality " as our motto! And we just make it and keep our steps on with the new era.