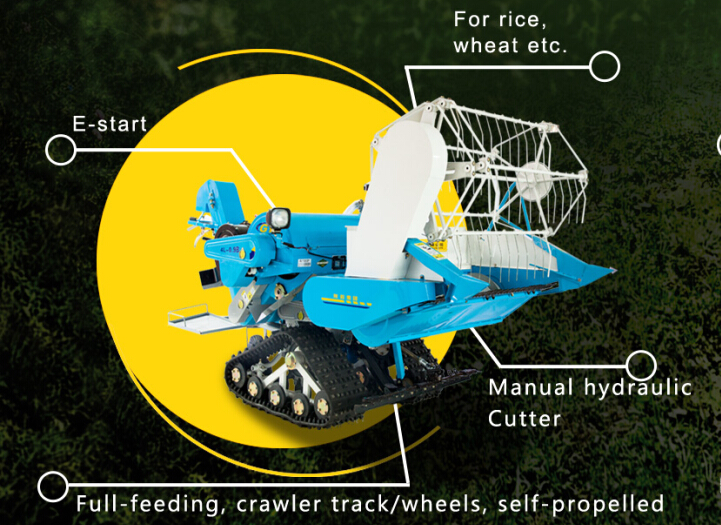 Key Words: Gangyi, Manufacturer of Agricultural Machinery, Mini Combine Harvester, Paddy Harvester, Power Tiller, Mini Tiller, Walking Tractor, Wheel Tractor, Rotary Tiller, Farm Implements, Electric Motorbike, Electric Cars.
Sichuan Gangyi Technology Group Co., Ltd is located in Chengdu City, which known as the "Hometown of Panda, Land of Abundance" in Western China.
Our company was established in 2004, and after more than 10 years of development, Gangyi has become a group company with 5 branch companies: Chengdu Gangyi Machinery Co., Ltd, Chengdu Gangyi Machinery Sales Co., Ltd, Chengdu Gangyi Imp. & Exp. Co., Ltd, Chengdu Gangyi Electric Motorbike Co., Ltd, and Chengdu Mountain Agricultural Equipment Co., Ltd.
At present, Sichuan Gangyi Technology Group Co., Ltd has registered capital of 58 million RMB and fixed assets of over 120 million RMB; the headquarter (located in Chongzhou Economic Development Zone, Chengdu City, Sichuan Province) covers an area of more than 80,000m2 and has over 600 employees (including over 120 managerial personnel, 67 technical personnel, 8 employees with senior title and 35 employees with intermediate title). We produce nearly 100,000 sets of various agricultural machinery and nearly 150,000 electric motorbikes. We're now acknowledged as a modern manufacturing enterprise with large-scale production, diversified product lines and scientific management.
Since the foundation, we always insist on the management and development idea of "taking integrity as foundation, technology as guide, branding as strategy and customers' satisfaction as goal", establishing a strong position and taking the lead in the fierce competition in the market. As our major products, agricultural machinery won the award of "Sichuan Province Famous Brand" and our registered trademark won the title of "Sichuan Province Famous Trademark". Relying on Xihua University, Sichuan Agriculture University and Sichuan Agricultural Machinery Research and Design Institute as well as our own scientific research strength, we have accumulated rich experience in the research, development, manufacture and sales of agricultural machinery. We established Industry-University-Research cooperation and formed "Chengdu Enterprise Technology Center", leading to a continuous innovation of products by constantly developing new products and improving production equipment and technology. Most of our agricultural machinery series products have independent intellectual property rights and now 18 of them are patented. In recent years, we have developed and improved a new product and then launched it on the market in nearly every year (including the development of combine harvesters like 4L-0.6, 4L-0.6A, 4L-0.9A, 4L-0.9B and the third generation of 4LZ-1.0 combine-harvester as well as the reserve of 105 half-feeding combine harvester), forming a sustainable and virtuous pattern of production, reserve and development.
We have a strong sales channel and a sound sales network. At present, we have more than 120 agents for our products and nearly a thousand of distribution networks, covering 18 provinces, 618 counties and 2,251 towns in domestic market and over 15 countries, including India, Indonesia, Vietnam, Thailand, Myanmar, Italy, Greece, Tanzania etc..