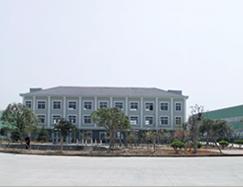 Zhejiang Golden Shield Chain Manufacturing Company Limited ( formerly Zhejiang Zhuji Jindun chain manufacturing company limited ) is located in China's beautiful scenery of the Zhejiang Xi Shi hometown - Zhuji City Royal Well Industrial District, railway, highway, port, aviation is very convenient. Company of China chain and chain drive unit of director of association of National Standardization Technical Committee member units, the domestic mass production chain of professional manufacturers. The company can provide all kinds of series production, specifications, models, chain, sprocket products, can produce at the same time, provide a variety of series, specifications, models of forging easily removed chain, carriage, push rod side ring conveyor line of products, can also provide a fork type chain, double hinged chain and other products. The company has the right to self-exports, products 70% exported to Europe and the United States, Southeast Asia and other countries and regions. Products using national standards ( GB ), international standard ( ISO ) and advanced industrial country standards ( ANSI, DIN, BS, JIS ) to organize production, according to user needs and design, manufacture all kinds of non-standard chain, sprocket and conveyor line material products. Companies continue to introduce new technologies, new processes, develop new products, forging easily removed chain new products won the China general machine components of outstanding new products Award of excellence, products to the leading domestic level.
Company management science, innovation, advanced technology, sophisticated equipment, rigorous testing, process improvement, satisfied with the service, the credibility of the supremacy, quality first. The company in 98through the ISO9002 quality system certification, and in 2002passed the ISO9001 quality system certification, the year 2004 through the ISO4001:1996 environmental management system certification, the company has access to high-tech enterprises in Zhejiang Province, Zhejiang Province high-tech products, the famous brand of Zhejiang Province, the first batch of Zhuji city credit model enterprises honor.
In twenty-first Century, the company has developed a wide range of market development plans and long-term development planning, and in the global scope, to seek more partners, a total win-win development, with a new attitude, determination and enterprising spirit, to strive towards a future full of hope!