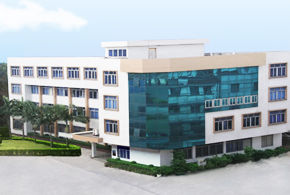 Guangdong LingXiao Pump Co., Ltd. is located in Guangdong, "Little Guilin" known as the "National Geological Engineering Park" Yangchun City, Guangdong Province. Company was founded in 1977, is a set in the integration of design, production and sales company. The company mainly produces bathtub pumps, SPA pumps, pool pumps, stainless steel pumps, clean water pump, submersible pumps and other products. Annual production capacity achieve to 2.5 million units. Ling Xiao is one of the largest enterprises among similar pump industry in China and China's largest manufacturer of bath pump. Enterprises optimize the management continuously, create ling Xiao brand and enhance the core competitiveness of enterprises. LingXiao Has a cost advantage, scale advantage and brand advantages in the industry.
The company built the Guangdong provincial level enterprise technology center, TUV Rhineland witnessed the laboratory, and UL witness the laboratory and Institute of Electrical Pump of Guangdong University of technology. Ling Xiao brand was awarded the title of Chinese Famous Trademark; Enterprises adopt ISO9001: 2008 Quality Management System/ ISO14001: 2004 Environmental Management System/ OHSAS18001/2007 Occupational Health and Safety Management System Integrated Management System Standard Certification.
LingXiao's service tenet is product-oriented, customer-centric. To provide customers with leading-edge pump and the solution is LingXiao's goal. Products are sold nationally and exported to more than 60 countries and regions around the world; LingXiao Brand tub pumps, SPA pumps in the sanitary industry is well-known brand-name products, stainless steel centrifugal pump has also been customers alike.
Product Development implements Project responsibility that adopts GSM technology to let the designer in a timely and cost-effectively design adjustments and Shorten the product design and development cycles and increase the success rate of product development. Product is implemented Product Lifecycle Management to combine human, data, processes and marketing systems together thereby for company and affiliates providing a unified management platform for product information. The company carries out extensive production and research co-operation with the Guangdong University of Technology, Zhejiang University and many other colleges and universities to provide to provide strong technical support for product development.
Product quality is the lifeblood of Enterprise. The company is equipped with the industry's most advanced quality testing、inspection equipment. Product is processing 4 times security parameter testing from motor production to package of finished goods. The key components take life testing( capacitor、switch、thermal protector..). Product carry out 1 hundred thousands times the frequency of start-up experiment. The product is granted UL certificate、ETL certificate、TUV certificate、CE certificate、SAA certificate、 RoHS approval and CCC certificate to ensure the safety and reliability.
Punctual, efficient production management is the most important aspects. The company is equipped with advanced production equipment, Large-tonnage continuous high-speed precision press、auto winding machine、Electric automatic detection line、Pump electrostatic painting line、Injection Molding Machine and so on to Effectively to ensure the punctuality of the production and efficiency. Also provide product quality protection for the bulk of the consistency.
We believe that the people of the world desire to pursue a better life will not change; the dream of a happy life will not change. Every LingXiao Personnel always strive to make the products more easy to use, reliable, energy saving, high efficiency, Allow customers to benefit from it, to make the environment better. In order to scale advantages, and quality advantages for all stakeholders to constantly strive to create value. Sincerely provide customers with the confidence of businesses and services in a century.