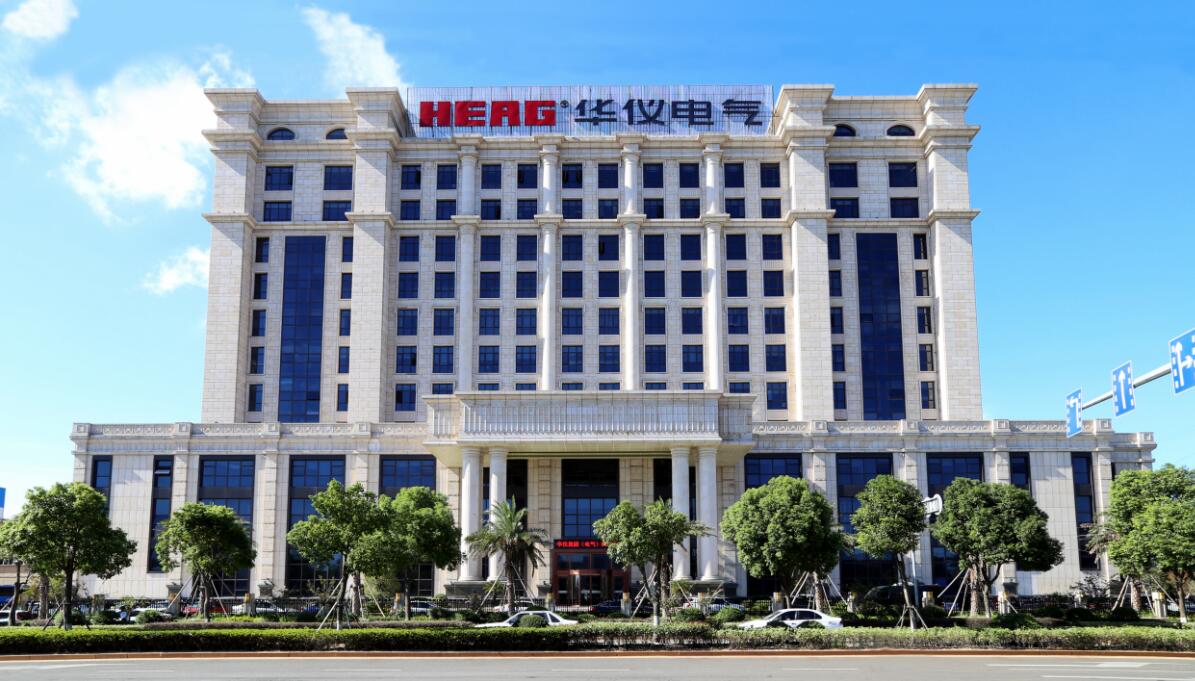 Huayi Electric Apparatus Group (hereinafter referred to as HEAG), was founded in 1986, which is a large-scale Private Enterprise Group comprised of 7 subsidiary companies, 6 joint-venture companies and over 100 members enterprises. After 20 years of development, HEAG is currently the leading manufacturer in the High-voltage Apparatus Industry and Wind Power Generation Industry in China. In Feb. 2007, Huayi Electric Co., Ltd., the subsidiary company of HEAG successfully got listed on Shang Stock Exchange(SSE) and became the first listed enterprise in Yueqing city and the first listed enterprise on main board in Wenzhou city.
From 2000 to date, HEAG maintains the status of China's Top 500 Private Enterprises, China's Top 500 Enterprises in Machinery Industry, since 2003, HEAG has ranked China's Top 100 Growth Enterprises, China's Top 100 Enterprises in Electric Industry, China's Top 10 Leading Enterprises in Electric Apparatus Manufacturing, etc.. In 2007, HEAG trademark is evaluated as China National Well-known Trademark by China State General Administration of Industry and Commerce.
HEAG always believes in "Science & Technology for Support, Quality for Assurance, Market for Orientation", continuously strengthens Technology Innovation, continuously introduces the world advanced technology through sincere cooperation with such international famous enterprises as Toshiba(Japan), ABB(German), Schneider(French) and Aerodyn(German). Now, HEAG has formed four industry systems: Power Generation, Power Transmission & Distribution, Power Control and Power Consumption, and the products cover six categories: wind power generation equipments, outdoor & indoor vacuum circuit Breakers, switchgears, automation distribution switch and terminal devices, HV switch components and mine electrical equipments, and over one hundred series.
Of which, switchgears were awarded "National Exemption Product", switchgears and indoor & outdoor VCBs won "Zhejiang Province Brand Name Products", outdoor HV VCB are recommended "National Key Promoting New Products" by the former Power Ministry and its production and sales continuously rank No.1 in the domestic market for seven years. Furthermore, the products have passed several international certifications, such as KEMA certification, CPI test in India. Wind turbines independently developed by HEAG are sold well in China. In the second half of 2007, 780kW wind turbines were exported to Chile and HEAG became the Fist Chinese Enterprise Exporting Complete Sets of Wind Power Generators.
HEAG implements the development strategy "Brand Marketing together with Network Marketing", not only establishes over 500 marketing agencies in China, but also opens up sales channels and establishes stable customer relationships in Russia, India, Bangladesh, Bulgaria, Iran, Albania, Ghana, etc.. The products sell well over China, further are exported to such countries and areas as South Africa, Southeast Asia, South Asia, East Europe and Middle Europe.