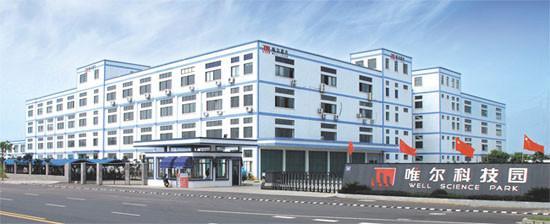 Ningbo Well Electric Appliance Co., Ltd is one of the leading manufacture of international and domestic cabies of PVC and rubber, power cords, cord sets, extension cords, cable reels, lighting and small appliances, etc in East China.

It now has grown into one body enterprise engaged in the development, design, production, and foreign trade of the products. It"s core enterprise, Ningbo Linsheng Electric Co., Ltd. Founded in 1994 with fixed assets over a hundred million yuan now, it covers an area of 180, 000 square meters and standard workshop area of 95, 000 square meters, with more 1, 200staff members, the totel sales hit more fifty millions US$ in 2004, the company has well-established machines and completed working and testiong process, also has 22 flow automation production line for wire and cables, it is the one of the largest cord sets export base in China.

Following the operation concept of "exploiting the mardet by the market by the good quality and winning our customers by credit", our company obtained th certification of ISO 9001: 2001. All of the products have got the safety approvals for "UL", "CUL", "VDE", "GS", "CE", "NF", "N", "FI", "S", "D", "KEMA", "BSI", "OVE", "IMQ", "CEBEC", "SAA", "PSE", "CC", etc. All of our products are exported to North America, Europe, Australia, Japan and Korea of Asia and so on.

In accordance with the enbironment protection standard in Americe and Europe meet the customer"s need, we have inbested 10, 000, 000RMB to develop low-smoke, Halogen-free wire and cables(LSOH).

All of our employees are working hard and innovationg aggressively to pursuing th goal of high quality. Our competitibe force and superior developing prospects will make us reach the great from the success. We are willing to cooperate together with you to exploiting more extended market.